''Finally! A bed my picky, sensitive pup loves!!''
- Jennifer (verified customer)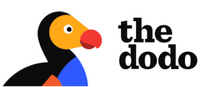 Innovative Design
Adjustable & Breathable
Easy Walk Design
Anti-Burst Impact
Regular price
$84
Sale price
$69
Unit price
per
Save $15 18% OFF
Sold out
This sale ends on Saturday, 12.02.2023
Not Sure What Size To Pick? Choose Here.
We still advise to order 1 size up for extra comfort!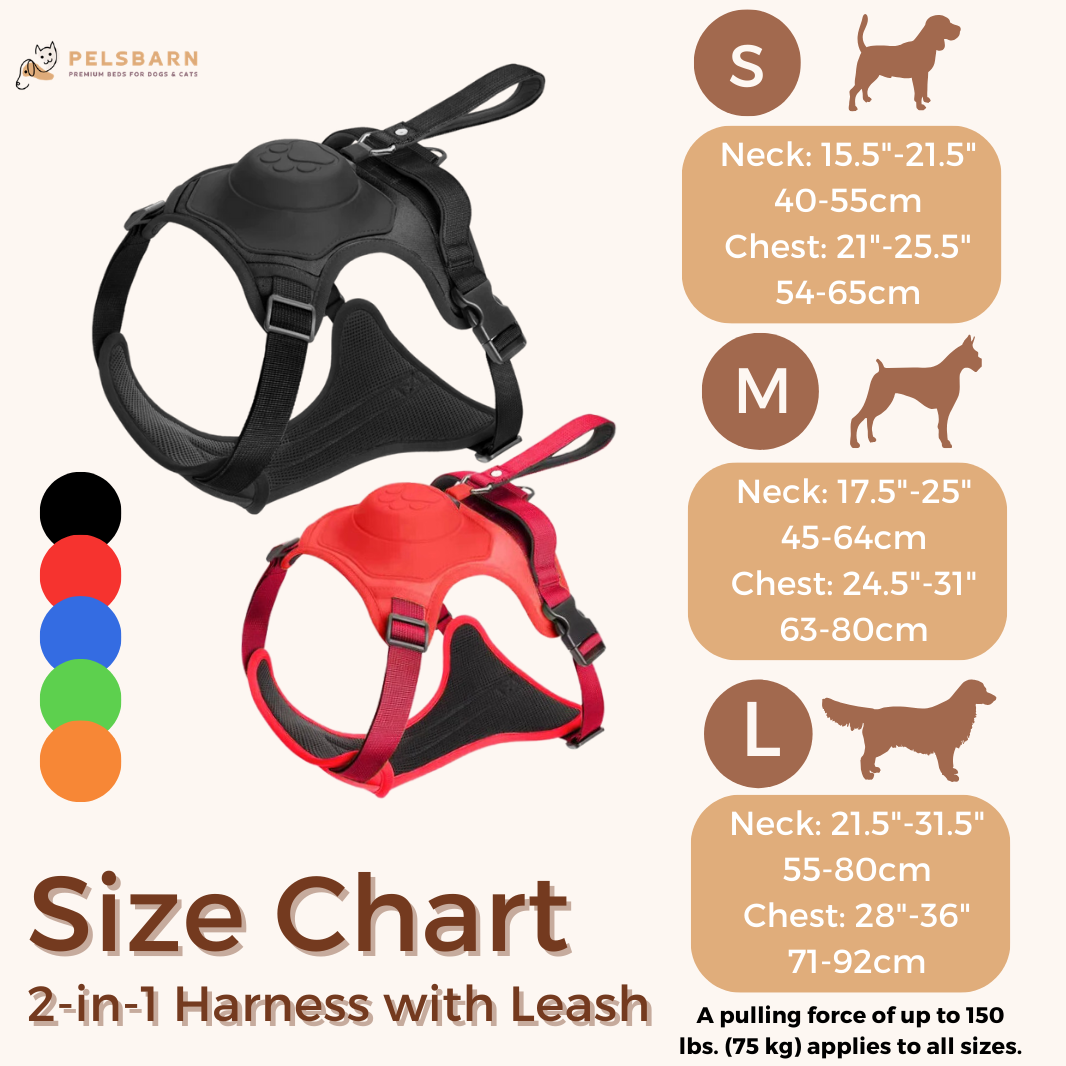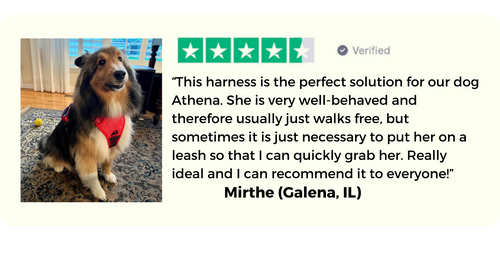 WHAT'S INCLUDED - you'll love it!

+

-

Order today, and you'll receive everything you need to help your dog feel happy, healthy, and comfortable - all at a price you can afford.

All-In-One Dog Harness & Retractable Leash designed with your dog's comfort and happiness in mind
BONUS #1: A free Dog tooth brush to help keep your furry friend's teeth clean and healthy
BONUS #2: Our Exclusive ebook ''12 Signs Your Dog is Happy'', to help you better understand your dog's behavior and promote their overall health and wellbeing
BONUS #3: Our Informative Book ''How to Easily Learn Your Dog Everything'', filled with tips and advice for training your dog and building a stronger bond with your furry friend
BONUS #4: Free access to our 'Dog Mom Community', where you can ask all your questions and connect with like-minded dog moms!
30 DAY MONEY-BACK GUARANTEE - only from pelsbarn.org

+

-

Guaranteed Tail-Wagging Comfort: Our All-In-One Dog Harness & Retractable Leash Comes with a 30 Day Money-Back Guarantee.

We're confident that your furry friend will LOVE the All-In-One Dog Harness & Retractable Leash. That's why we're offering a 30 (!) day money-back guarantee on all non-sale items, so your dog can try it out and wag their tail in comfort. If for any reason you or your furry friend aren't satisfied, we'll give you a full refund - no questions asked.
FREE SHIPPING & RETURNS 🇺🇸

+

-

At Pelsbarn, we get it - when your dog needs a new bed, they need it now! That's why we offer fast shipping with DHL, so your furry friend can start dreaming of chasing squirrels in comfort in no time. And when you spend over $50, we'll even cover the shipping within the US for free!

And if your dog's not completely satisfied, our easy returns will make it a walk in the park. Shop with confidence and give your furry friend the ultimate sleeping experience they deserve today!

* all sale, discounted, and promotional items are excluded.
View full details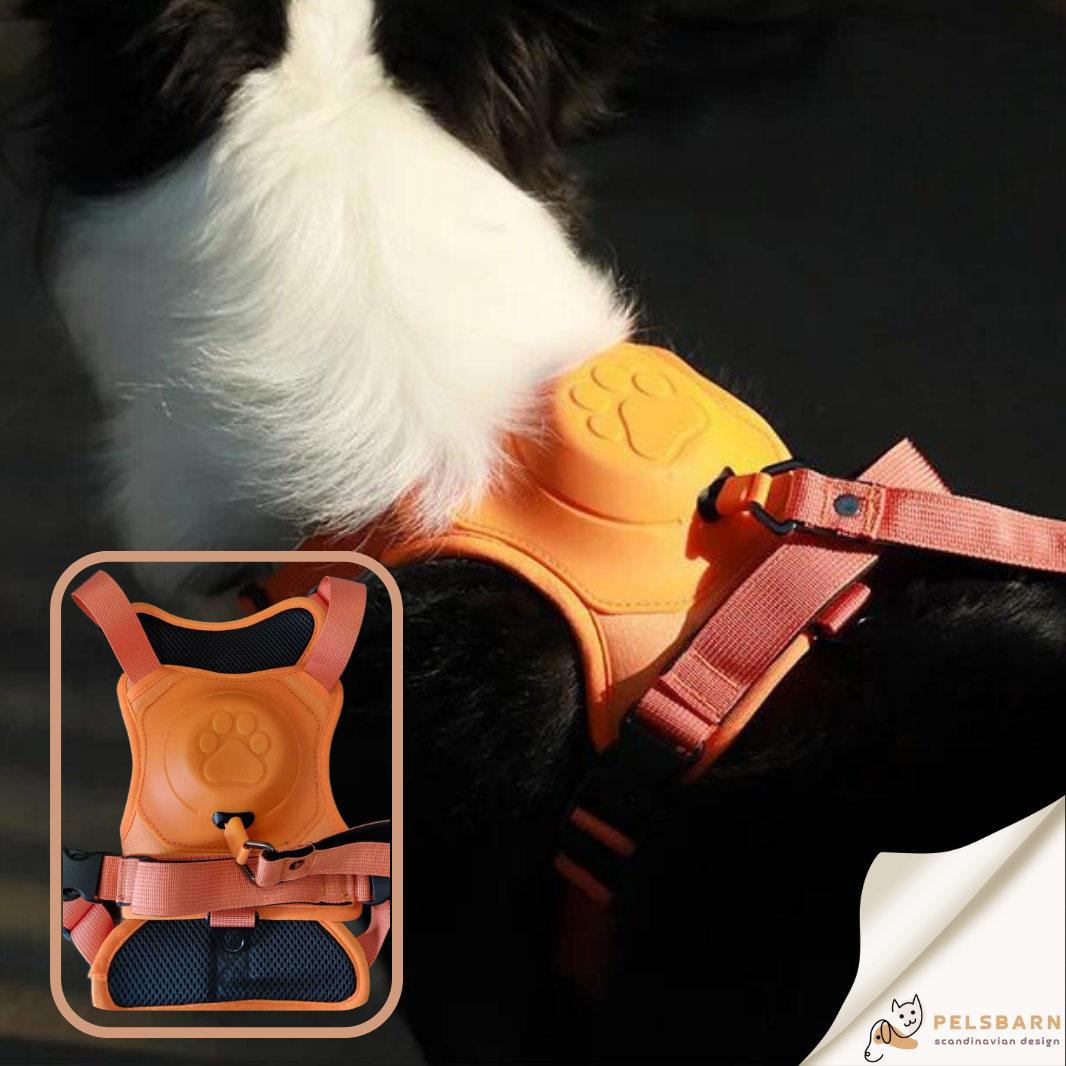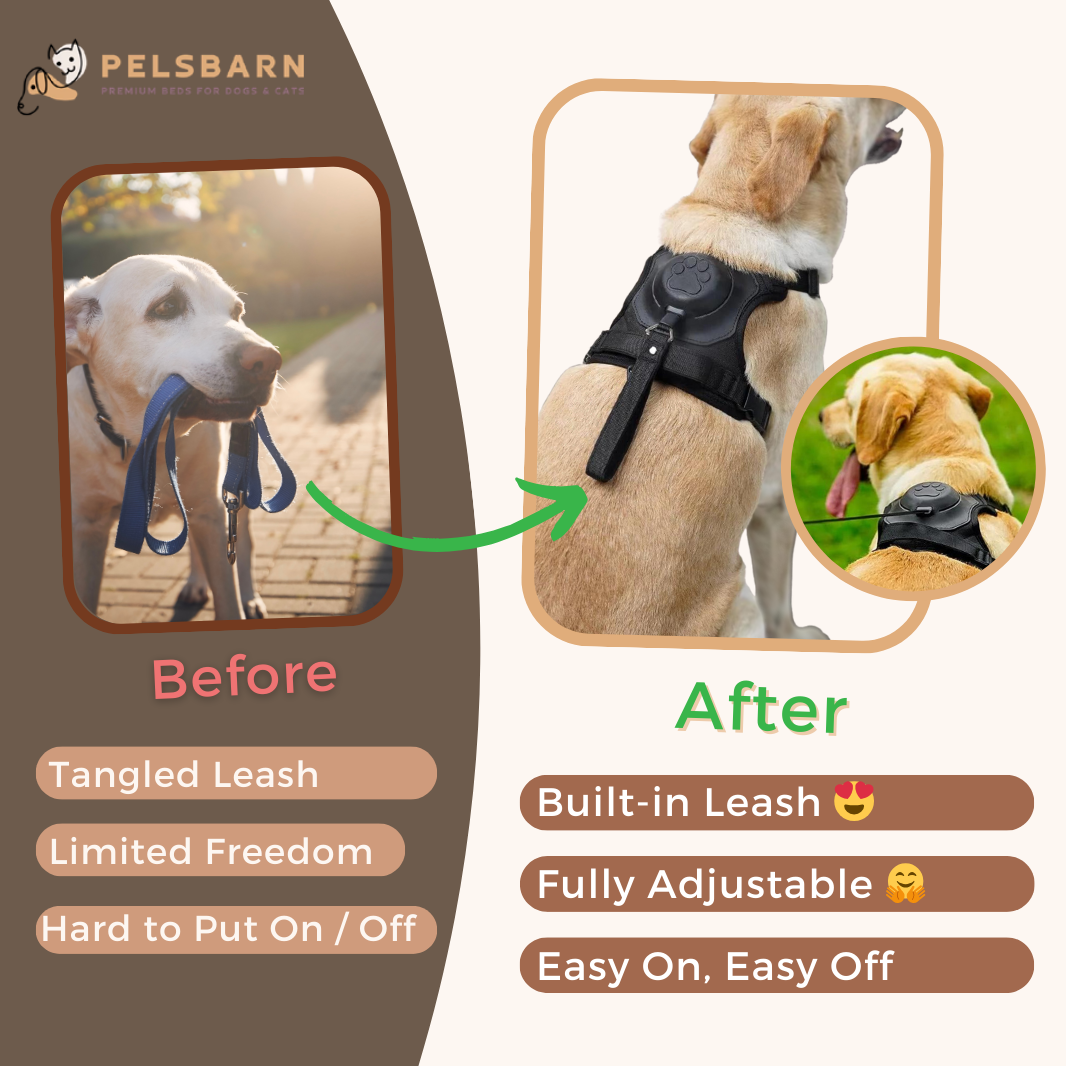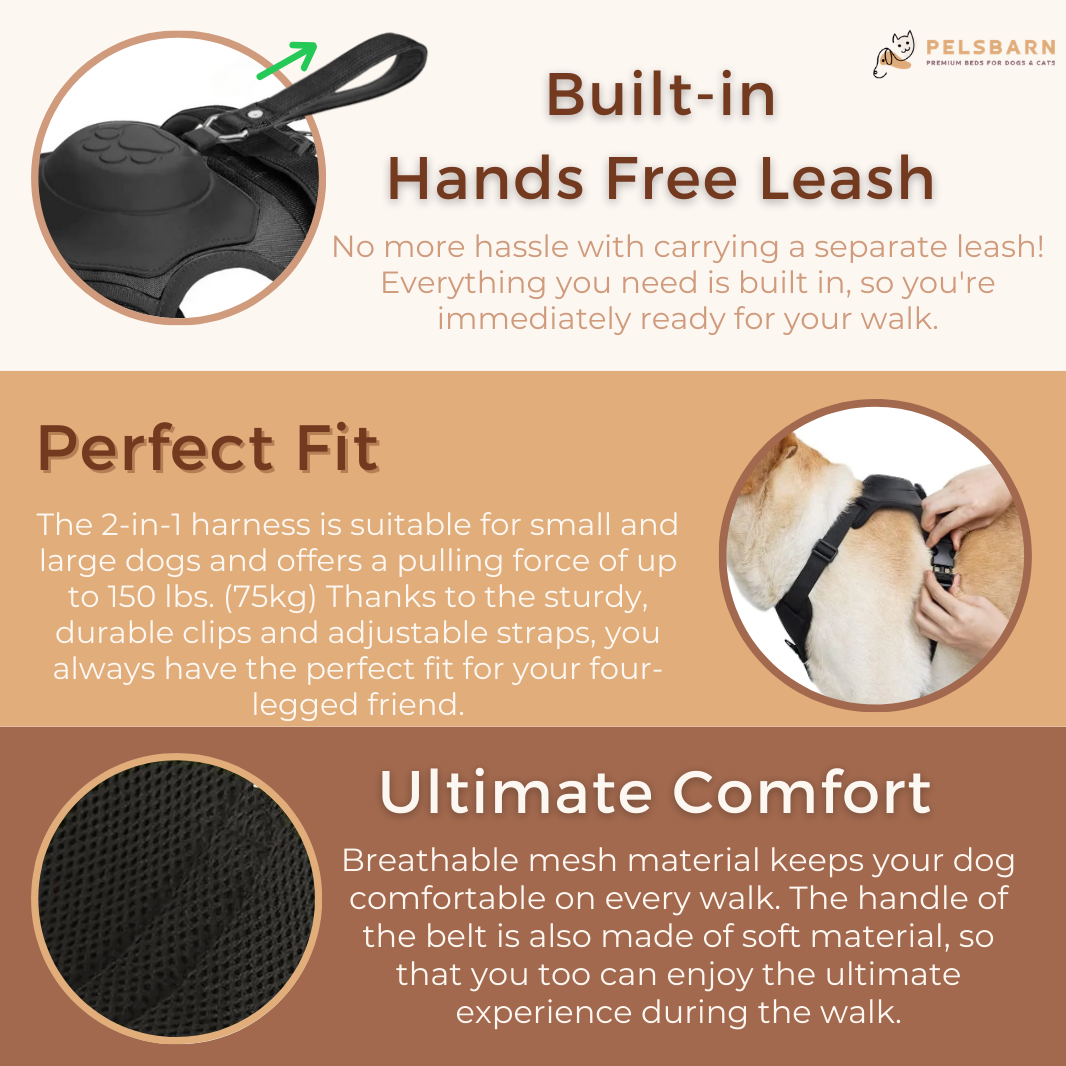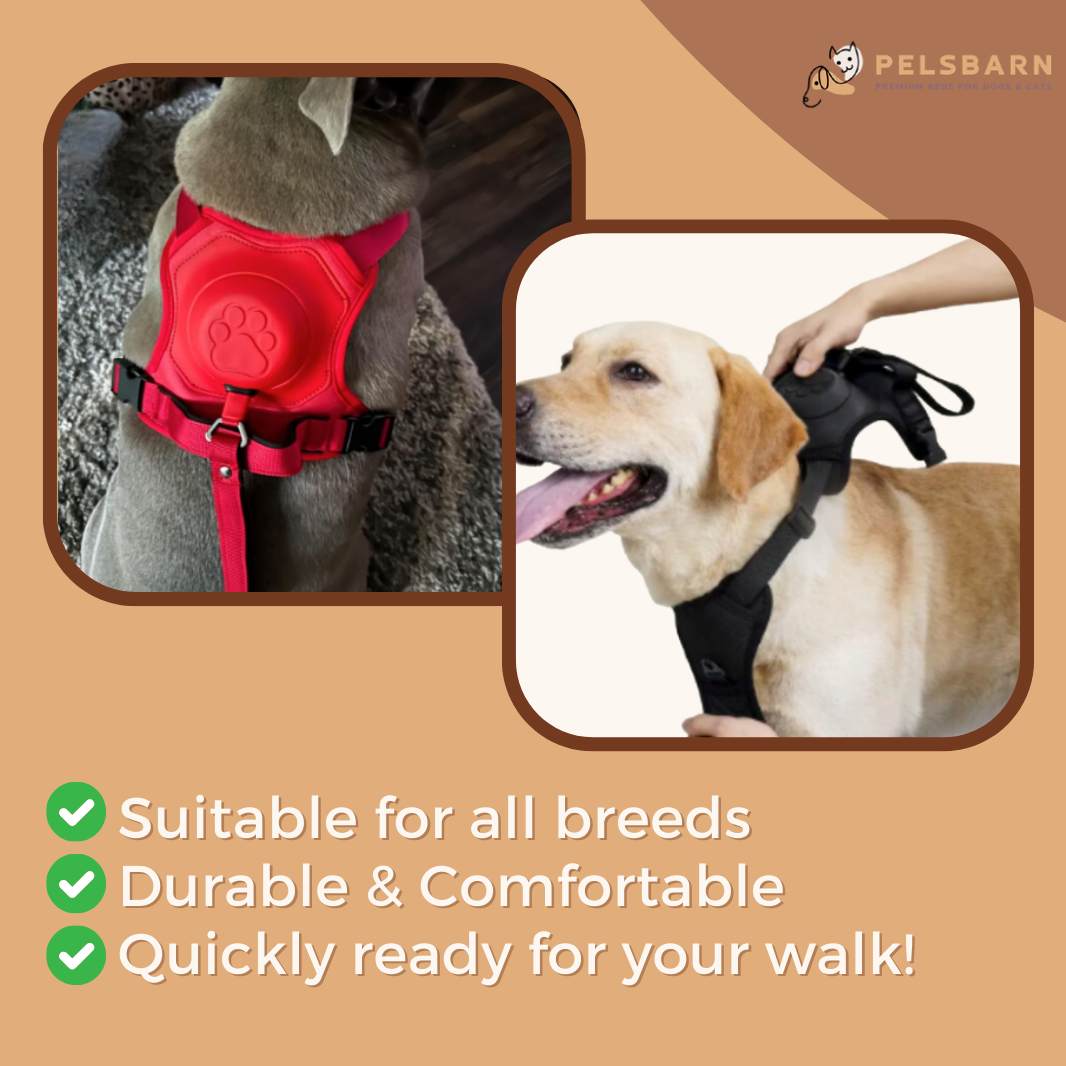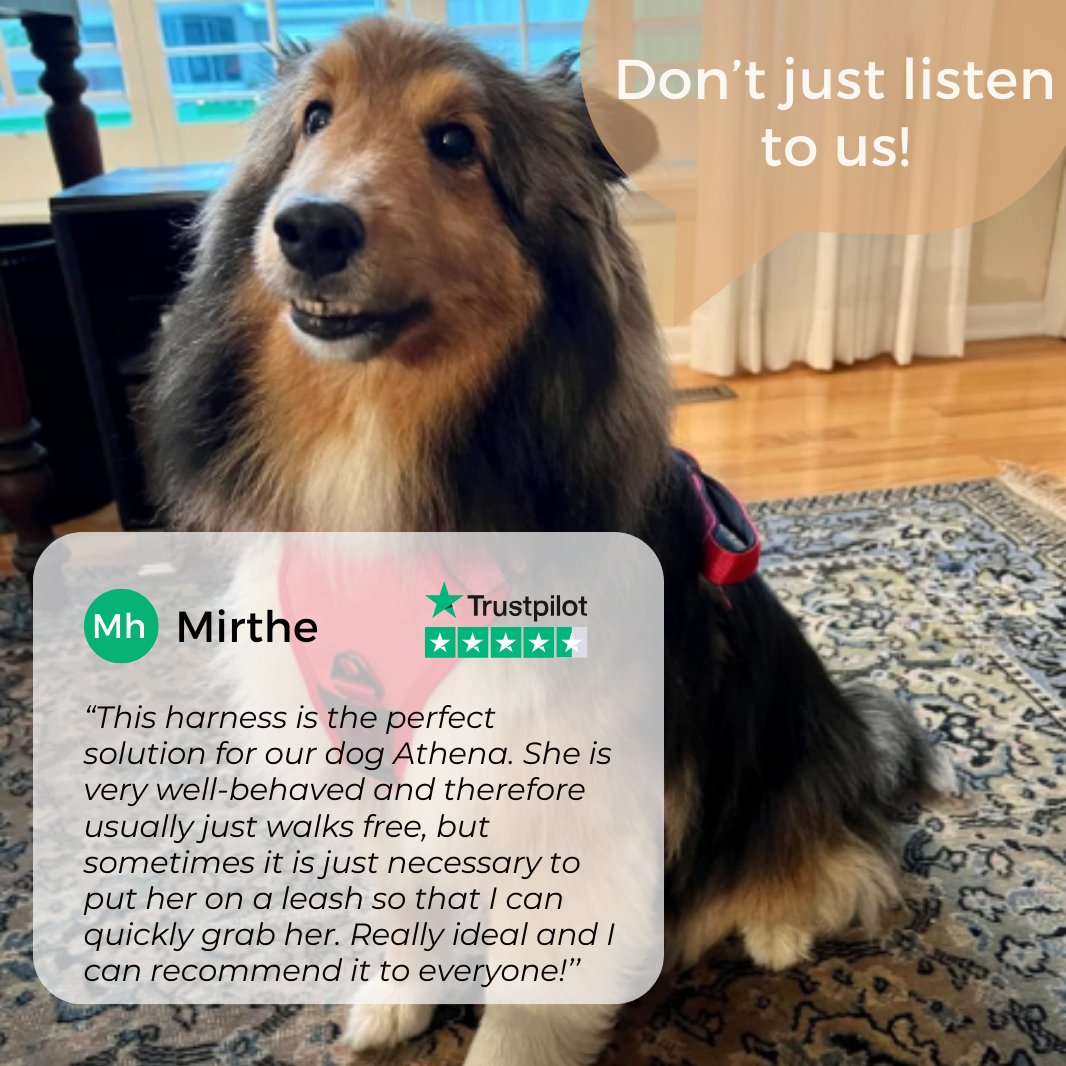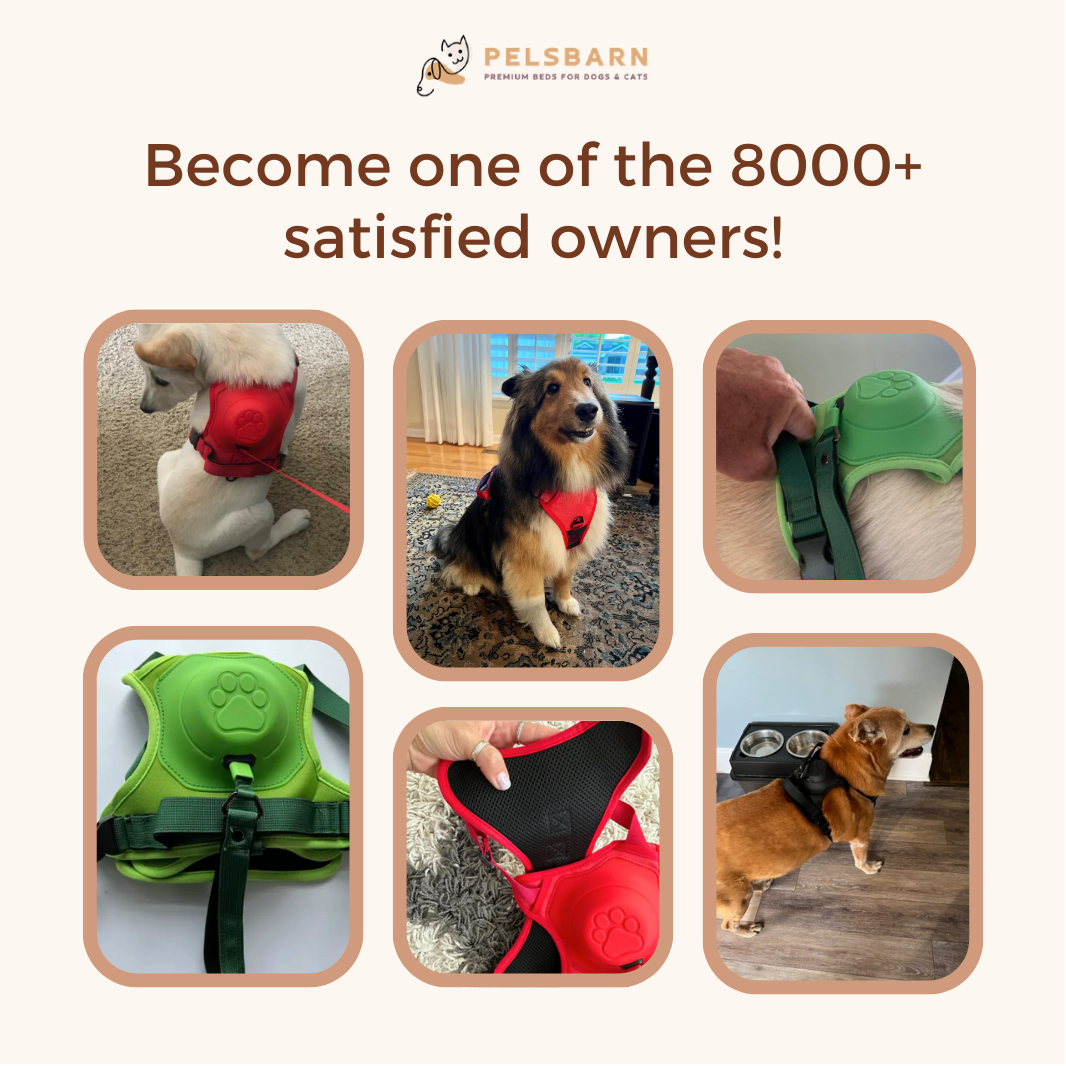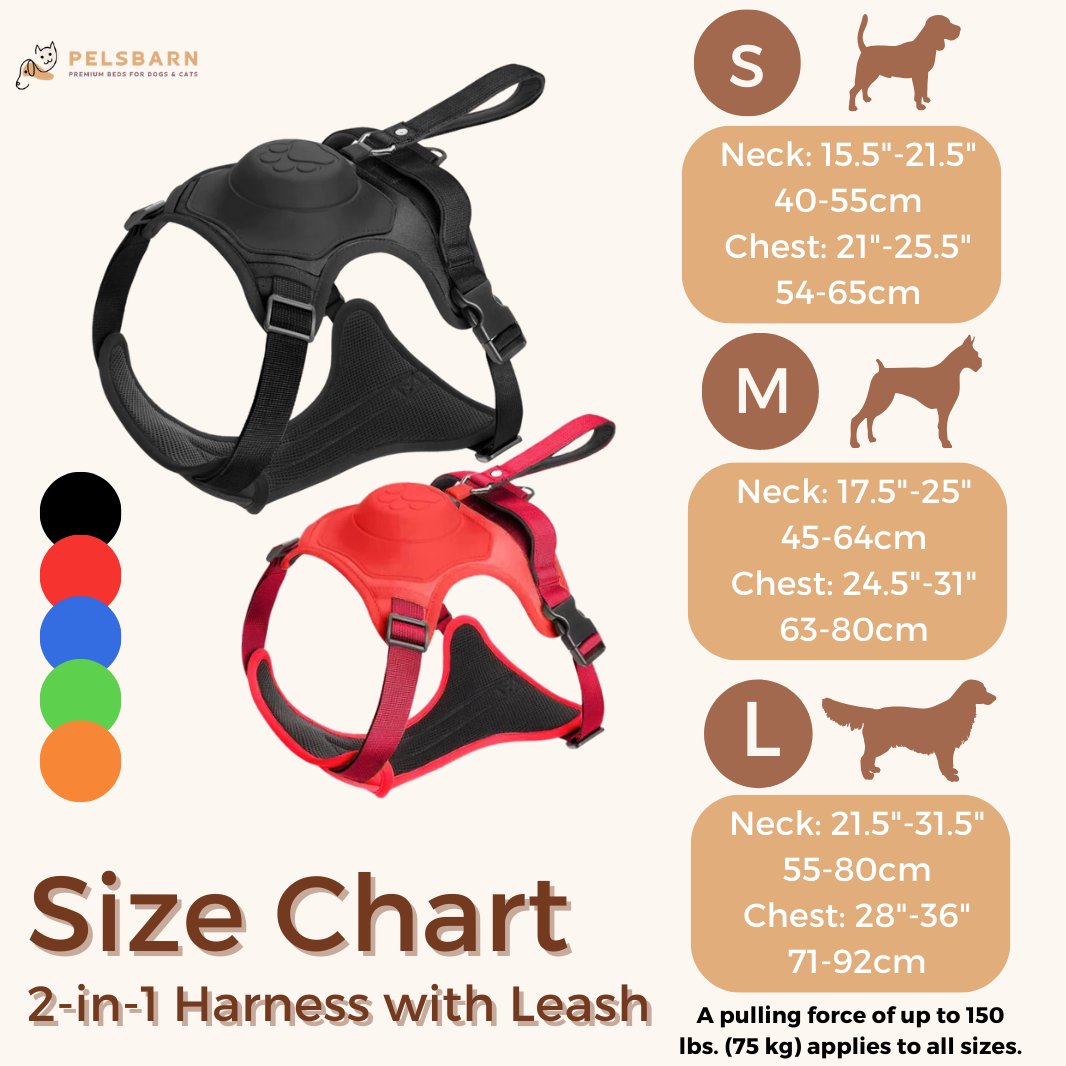 More Than Just a Harness: The Surprising Benefits
Give your furry friend the best with our All-In-One Dog Harness & Retractable Leash, designed to provide unmatched comfort, durability, and convenience.

✓ Innovative Design: Combines a dog harness and retractable leash as one

✓ Adjustable & Breathable: Featuring four easily adjustable elastic belts

✓ Easy Walk Design: Flexible leash allows your dog to move without getting entangled

✓ Anti-Burst Impact: Features damping devices that absorb tension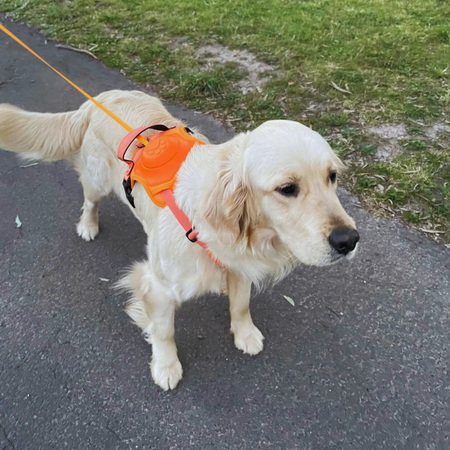 See What Our Customers Are Barking About
"Great product and very handy too!"
"I thought the retractable leash would be handy, but was curious as to whether it would hold up to "Bruno's" pulling. After a few weeks, I'm happy to say that the leash is still working perfectly. The harness is also very easy to take on and off, which is a huge plus with a wiggly young dog. I am trying to teach Bruno to not pull using the retractable leash, but it's reassuring that I can attach a separate leash to the front clip to help with that. Would definitely recommend!"
Dogs and their owners have spoken:
"Actually works"
"I was really skeptical because I had easy things that are advertised and they just don't work no matter what they say but I love that it's all together if we're in a hurry and put it on walk out, I won't lose the leash or harness or anything else."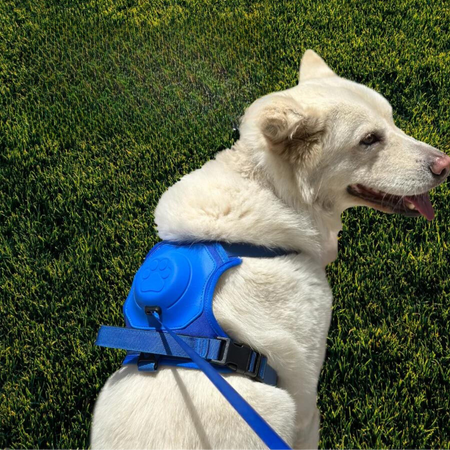 Dogs and their owners have spoken:
"Solid harness leash combo"
"Love this for my pup. Good morning quality. Multiple ways to utilize. You can attach a leash if preferred or use the adjustable one that's attached. Sometimes I hold the handle on the back if I need more control or to grab him quickly."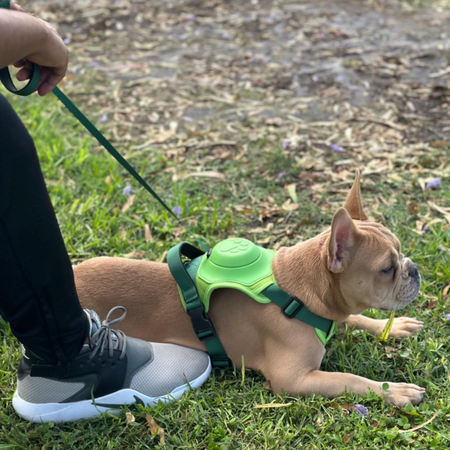 Dogs and their owners have spoken:
"Its great"
"We purchased an assortment of leashes for our new puppy, and this is my favorite thus far. The harness style is comfortable and seems more humane, plus she looks so cute! Using this leash we will probably dress her as a Ninja Turtle for Halloween lol!"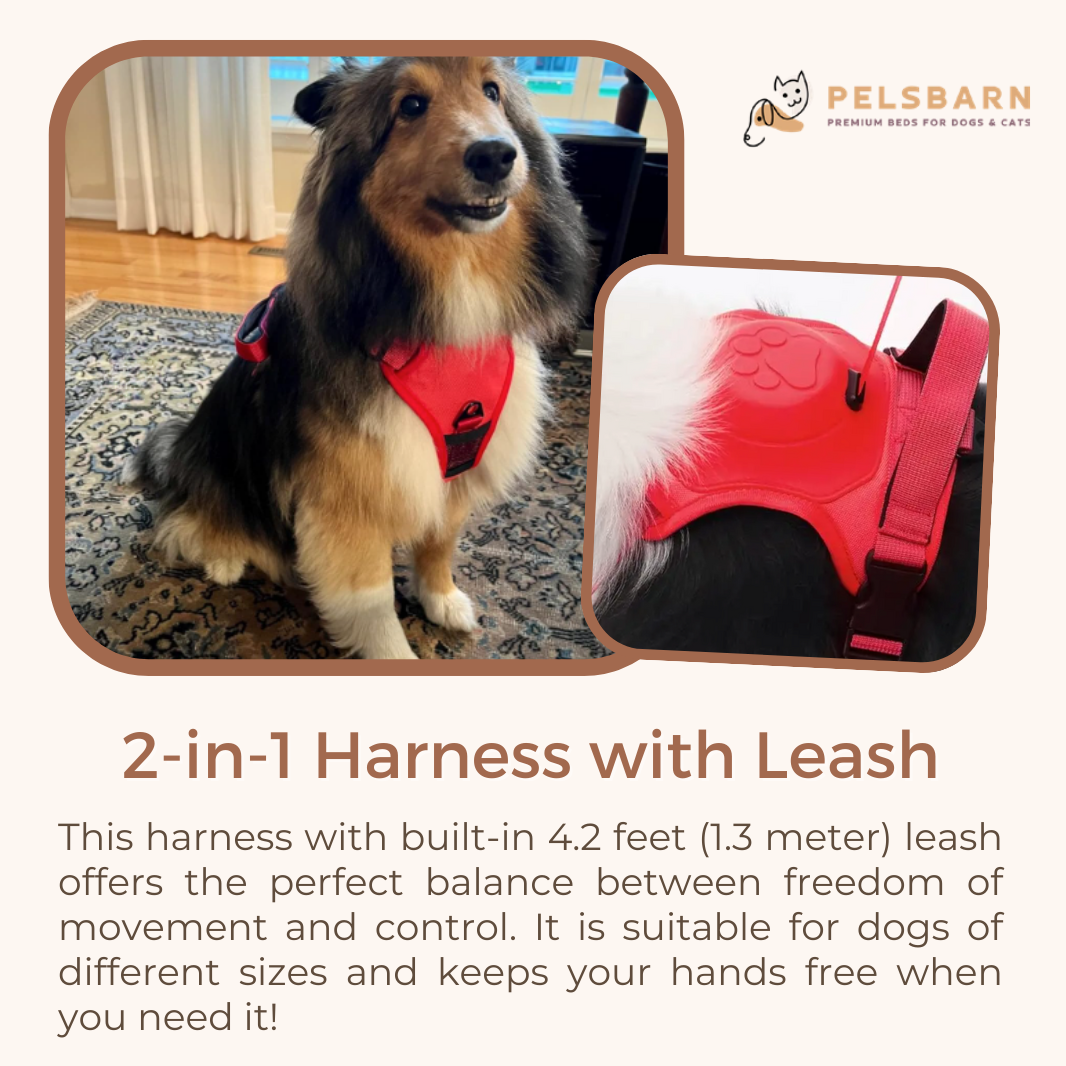 Unleash the Adventure
With Pelsbarn, your pet's safety always comes first. Our unique design combines a dog harness and retractable leash in one, ensuring a secure and comfortable walking experience.

Transform your walks with your furry friend into unforgettable adventures.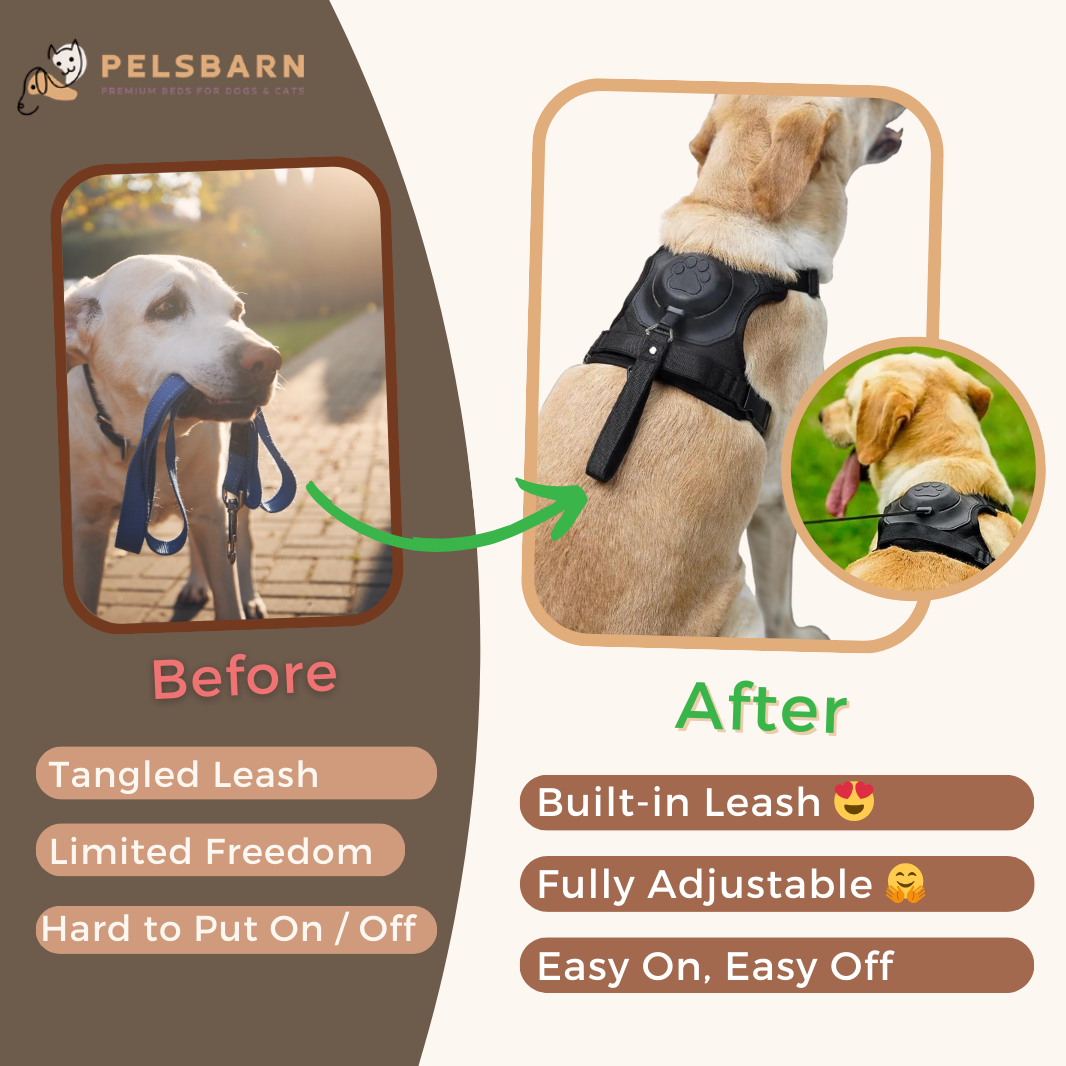 Create a Calming Oasis for Your Dog
Experience the perfect walk with your pet using the Pelsbarn All-In-One Dog Harness & Retractable Leash.

Our Pelsbarn All-In-One Dog Harness & Retractable Leash is the key to unlocking freedom and safety for your pet.
Automatic Anti-Burst Impact

This advanced system incorporates damping devices designed to absorb tension and minimize the impact's force, thus keeping your dog securely in place. This feature renders it an exceptional choice, especially suited for service dogs and situations requiring heavy-duty performance.

Adjustable and Breathable

Equipped with four effortlessly adjustable elastic belts encircling your dog's body, allowing it to accommodate the needs of growing dogs. It is meticulously crafted with a double-layer elastic bonding and sandwich mesh, prioritizing your dog's skin's safety and comfort.

Easy Walk Design

Our flexible rope leash affords your dog the freedom to move without the risk of tangling. Positioned above your dog's back, it guarantees a comfortable walking experience. The retractable leash operates smoothly at a consistent speed when released from your hand, simplifying and streamlining your walks.
"Don't let your furry friend miss out on the comfort and support with this amazing harness and leash combination!'' - Amber P.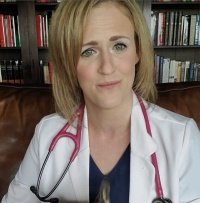 "Pelsbarn provides a product that I trust and my patients love to use!"
DR. LISA HUSTON, DVM, VET CONSULTANT
Frequently Asked Questions
Are the All-In-One Dog Harness & Retractable Leash washable?

Yes! Hand washing is the preferred method. Use a mild detergent and lukewarm water. Allow the harness and leash to air dry in a well-ventilated area. Avoid direct sunlight and high heat sources, as they may damage the materials.
How much does shipping cost and when will I receive it?

Enjoy free shipping on orders over $50. It takes about 24-48 hours for processing your order. Delivery times may vary based on your location, but typically, if you choose for DHL shipping it takes 4-7 business days. Rest assured that your order will arrive promptly and safely to your doorstep!
Do you offer any guarantee?

At Pelsbarn, we stand firmly behind the quality of our products. That's why we offer you peace of mind with our comprehensive warranty terms.

30-Day Money-Back Guarantee: We're confident that you'll fall in love with our Pelsbarn products. But we also understand that individual preferences can vary. That's why we offer a 30-day money-back guarantee on all non-sale items. If, for any reason, you're not entirely satisfied with your purchase, you can return the product within 30 days from the date of purchase. We'll refund you the full purchase amount with no cumbersome questions or hassle.

We want you to shop at Pelsbarn with confidence, knowing that we stand by our products and strive for your complete satisfaction. If you have any questions, please feel free to contact our customer service.

Your satisfaction is our priority!