America's #1 Selling Dog Car Bed

Protect your car's interior from dirt and pet fur with our specialized car bed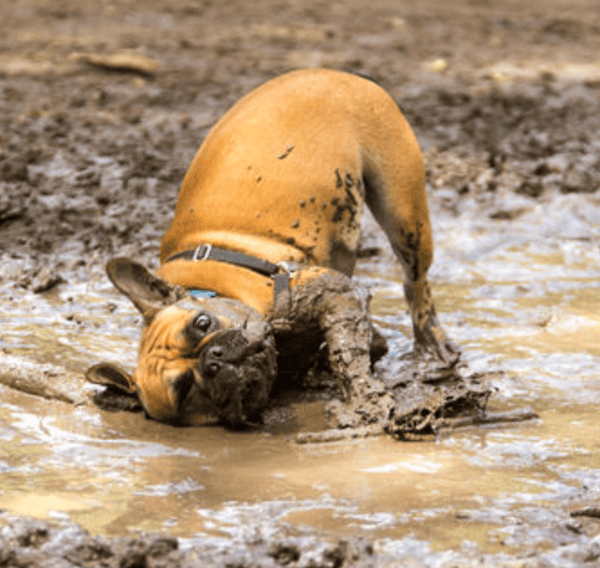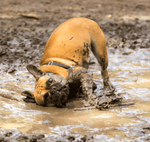 Prevent dirt and fur from getting into your car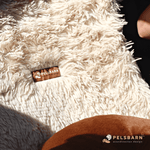 Mother-Nurturing Design
Every Purchase Makes a Paw-sitive Difference! 🐾
With each Pelsbarn Bed you buy, we gift shelter dogs relief from the summer heat and a meal. Your purchase ensures both your dog and a shelter dog sleep cool and content. Together, let's spread comfort and care.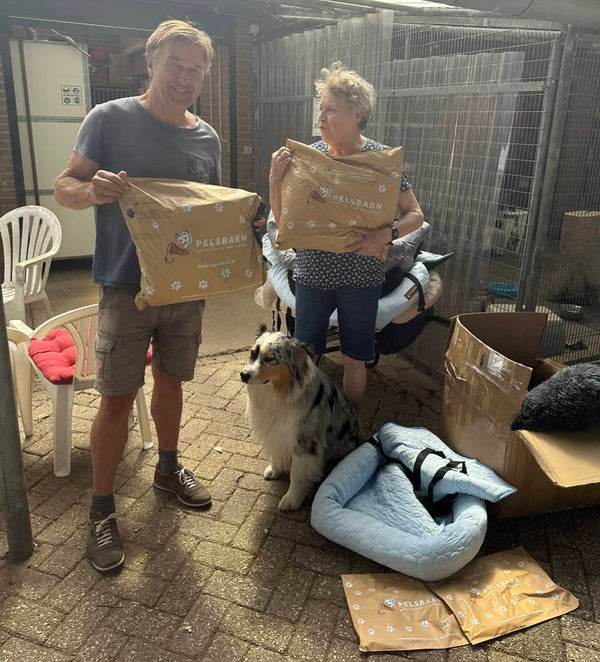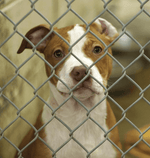 Your sale helps us feed shelter dogs
Vet Reviewed
''An effective and safe solution to help your dog relax during travel.''
Dr. Roxanna C., DVM,
Vet Consultant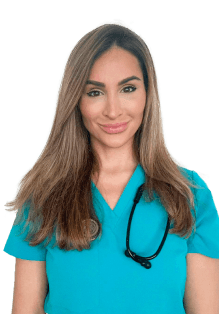 Orders before 2pm, Ship Today
Keep Your Furry Friend Safe and Comfortable on Car Rides With The Original Pelsbarn Bed.
Regular price
$89
Sale price
$59
Unit price
per
Save $30 34% OFF
Sold out
This sale ends on Thursday, 09.28.2023
WHAT'S INCLUDED - you'll love it!

+

-

Order today, and you'll receive everything you need to help your dog feel happy, healthy, and comfortable - all at a price you can afford.

Original Pelsbarn Sofa Bed designed with your dog's comfort and happiness in mind (including dog leash for extra safety)
BONUS #1: A free Dog tooth brush to help keep your furry friend's teeth clean and healthy
BONUS #2: Our Exclusive ebook ''12 Signs Your Dog is Happy'', to help you better understand your dog's behavior and promote their overall health and wellbeing
BONUS #3: Our Informative Book ''How to Easily Learn Your Dog Everything'', filled with tips and advice for training your dog and building a stronger bond with your furry friend
BONUS #4: Free access to our 'Dog Mom Community', where you can ask all your questions and connect with like-minded dog moms!
FREE 2 YEAR WARRANTY - only from pelsbarn.org

+

-

Guaranteed Tail-Wagging Comfort: Our Pelsbarn Bed Comes with a 2 year warranty.

We're confident that your furry friend will LOVE the original Pelsbarn dog bed. That's why we're offering a 2 (!) year money-back guarantee, so your dog can try it out and wag their tail in comfort. If for any reason you or your furry friend aren't satisfied, we'll give you a full refund - no questions asked.
FREE SHIPPING & RETURNS 🇺🇸

+

-

At Pelsbarn, we get it - when your dog needs a new bed, they need it now! That's why we offer fast shipping with DHL, so your furry friend can start dreaming of chasing squirrels in comfort in no time. And when you spend over $50, we'll even cover the shipping within the US for free!

And if your dog's not completely satisfied, our easy returns will make it a walk in the park. Shop with confidence and give your furry friend the ultimate sleeping experience they deserve today!

* all sale, discounted, and promotional items are excluded.
View full details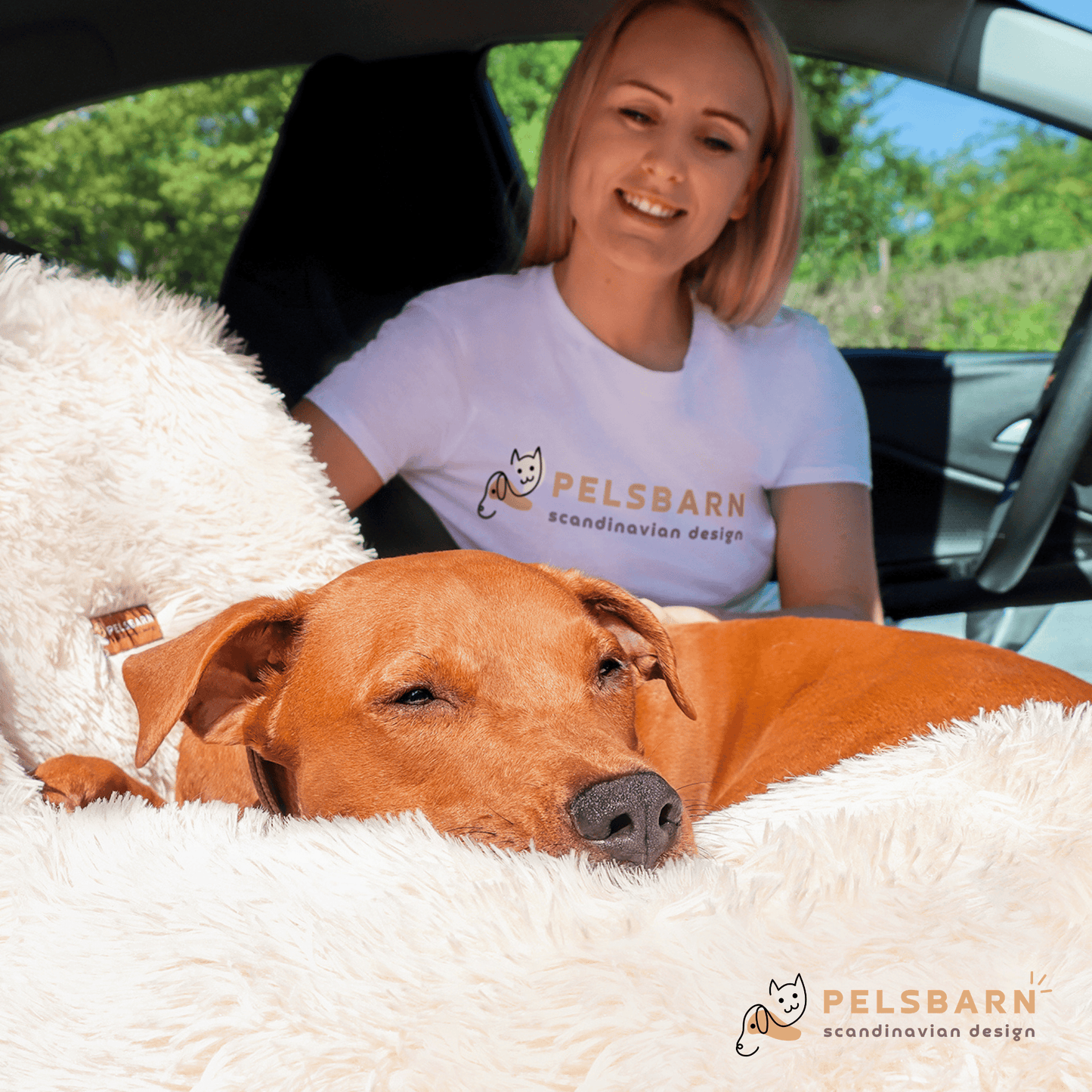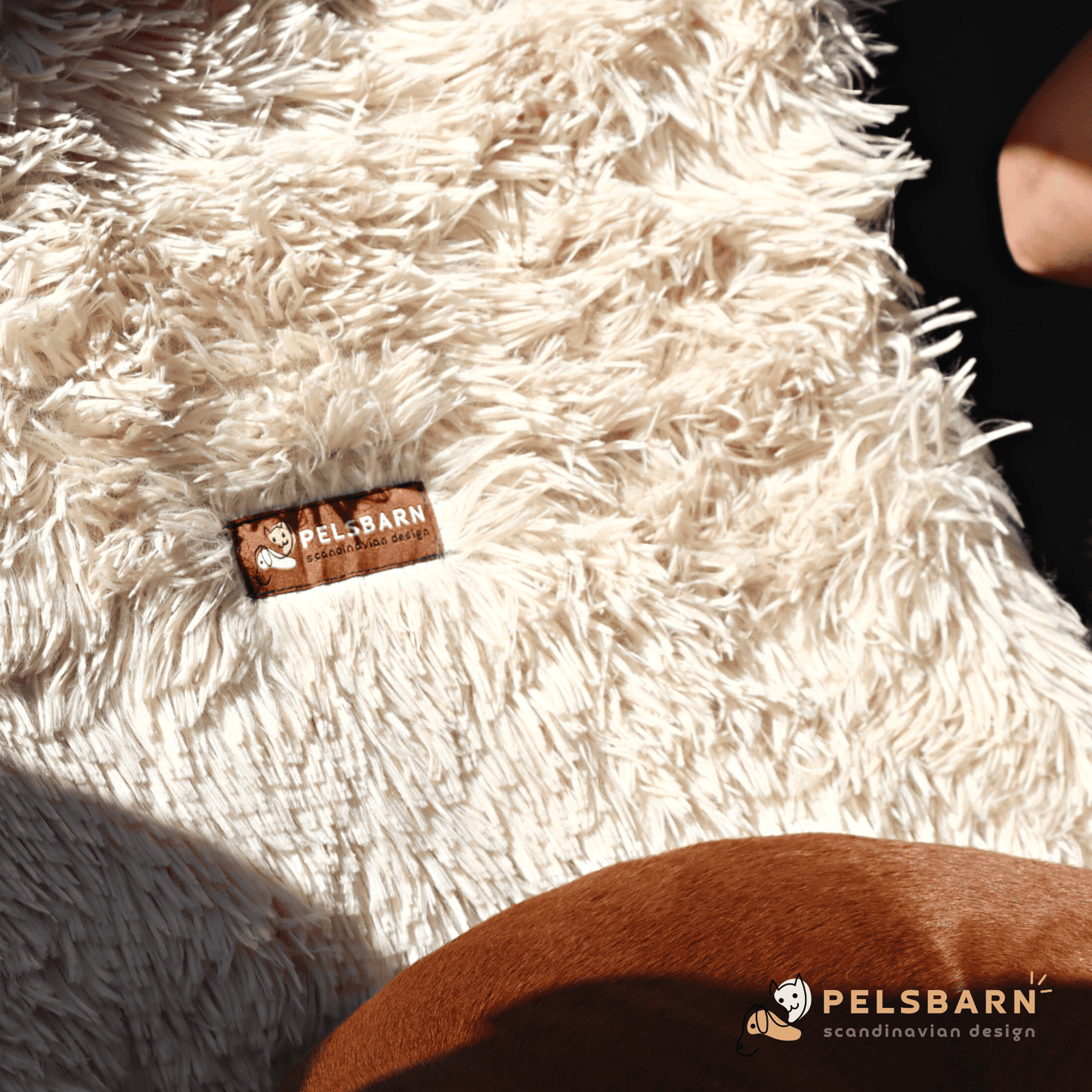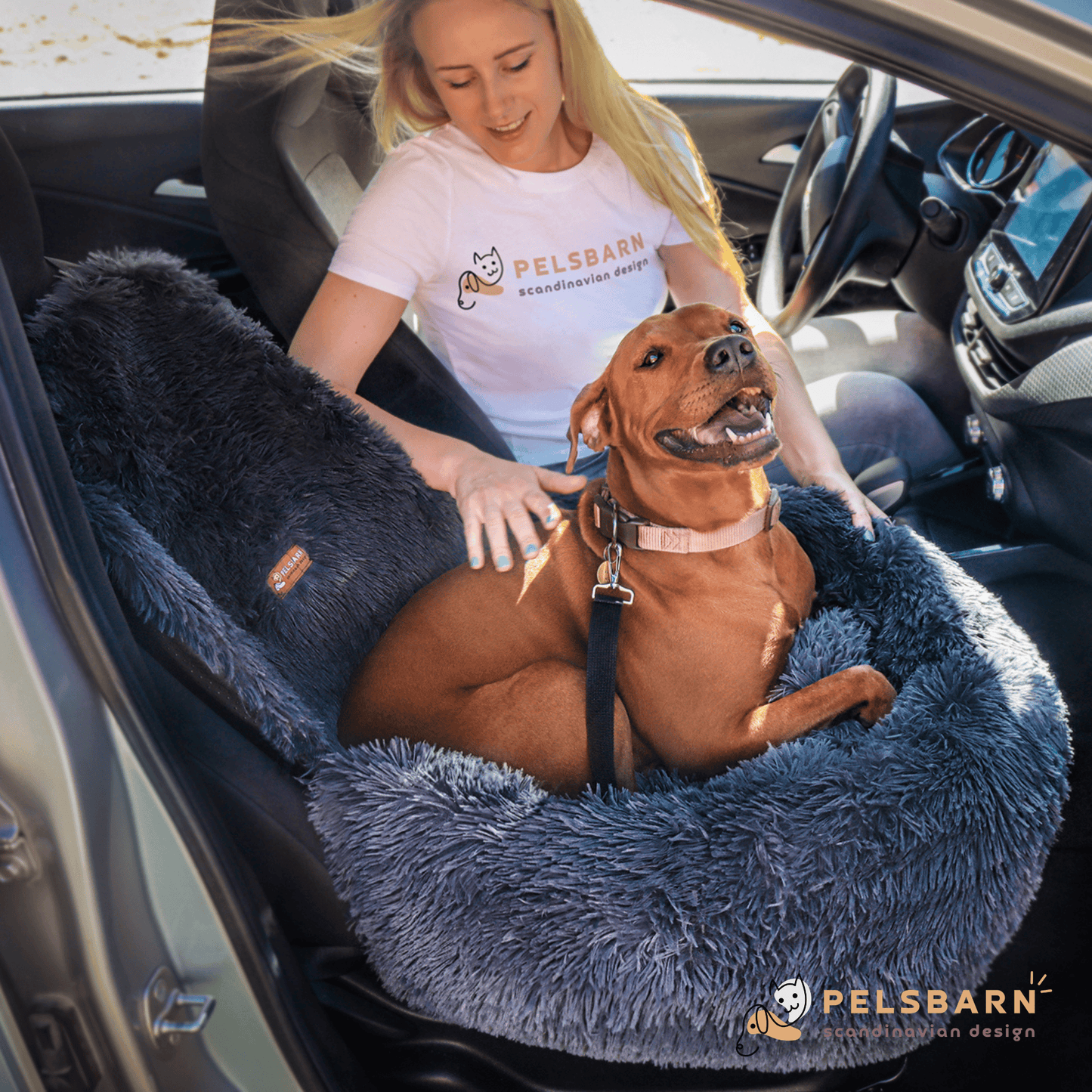 More Than Just a Bed: The Surprising Benefits
Help save your dog when they need it the most with this effective cozy car bed, designed to provide comfort, durability, and a safe spot.

✓ Safe & Comfort: Creates a calming space for your dog

✓ Protects your car: Provides a cozy spot to rest, while keeping your interior safe

✓ Durability: Made to last with strong and durable eco-friendly materials

✓ Machine Washable: Hassle-free cleaning with a removable and washable cover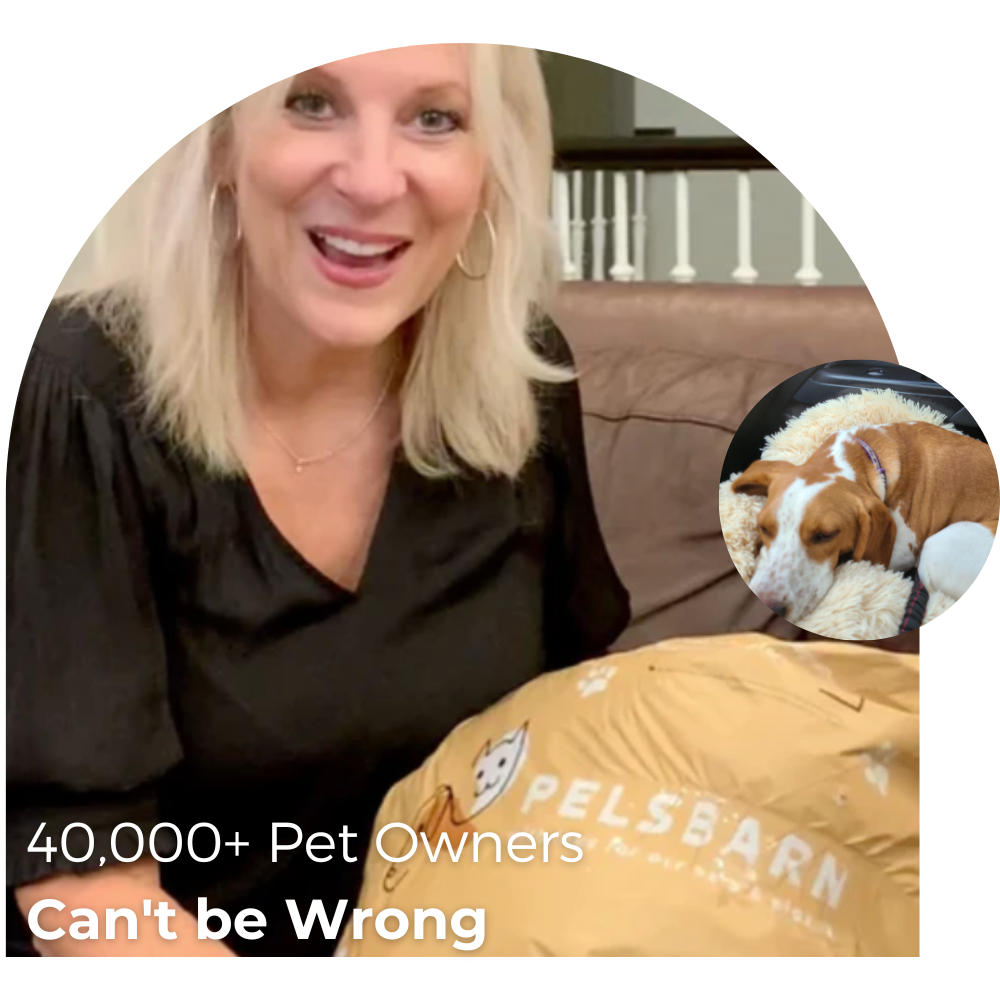 Help Your Furry Friend
No dog should have to suffer from stress or anxiety for going in a car..

Give the gift of support and comfort with this new popular Pelsbarn bed.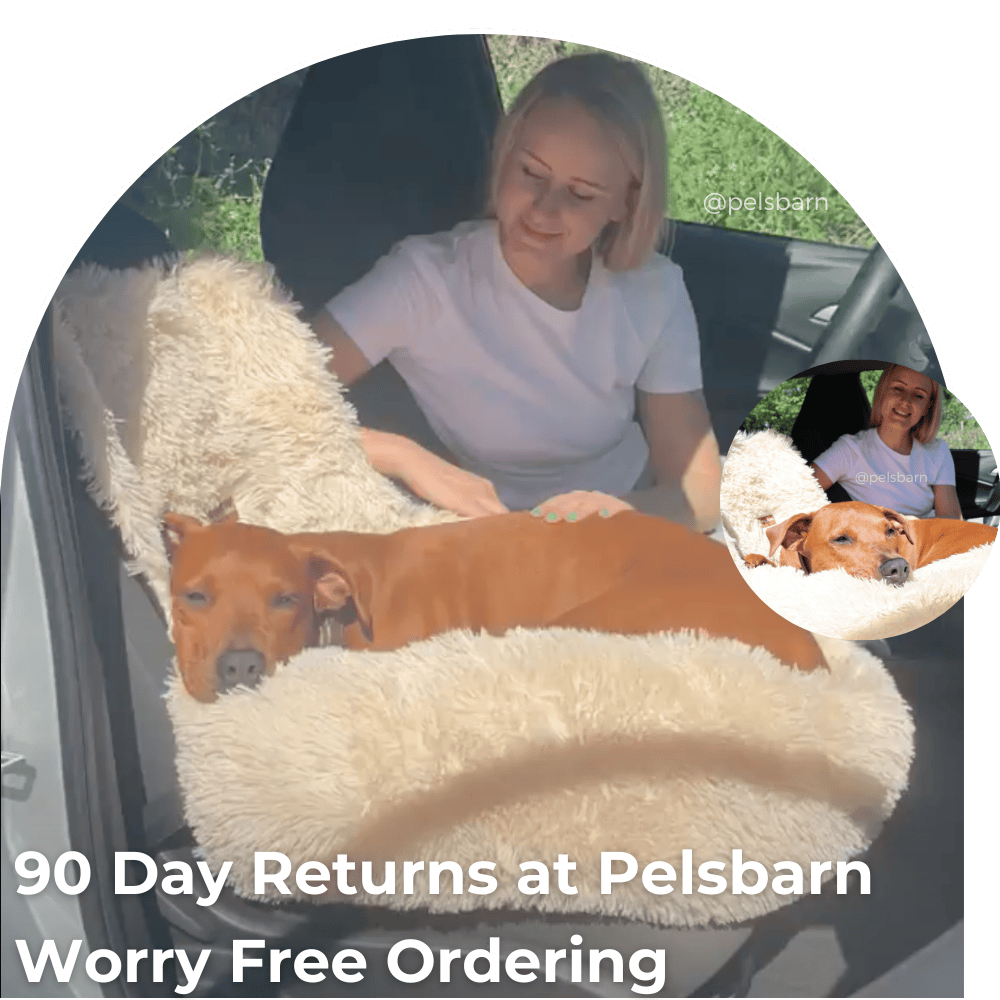 How does it work?
Keeps your pup feeling safe and calm within the super-snuggly walls crafted with a warm feeling of cuddles and love.
Gives your fur baby a soothing sense of warmth and comfort with a design mimicking the feeling of a mother's womb.
Durable & Easy to Clean

With its durable materials, the Pelsbarn Bed not only lasts, but is a breeze to clean in the machine, keeping your pet's space fresh and comfortable.

Non-Slip Bottom

Keeps bed in place for extra adorable, shifty snugglers.

Free Shipping included

Gives your fur baby a soothing sense of safety and comfort. Today with free shipping.
"Don't let your furry friend miss out on the support this summer with this cooling bed!'' - Lisa P.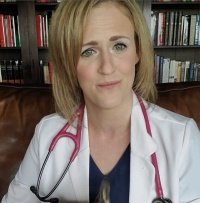 "Pelsbarn provides a cooling bed that I trust and my patients love to use!"
DR. LISA HUSTON, DVM, VET CONSULTANT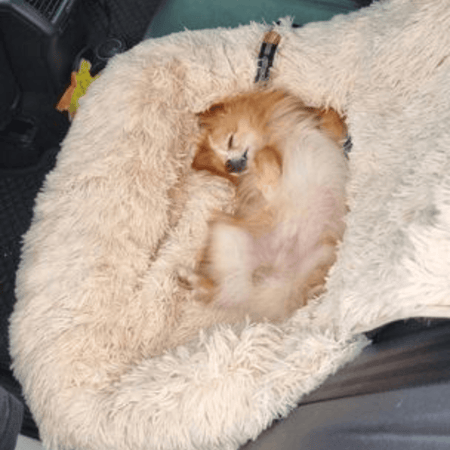 REVIEWS (4.9/5) OVER 7.000+ HAPPY DOGS
''Finally a solution for getting my dog into the car!''
''Diesel loves her new comfy Pelsbarn bed. This is a life-saver. Literally! Got lots of compliments from friends.''
Dogs and their owners have spoken:
''I purchased 2!''
"Expertly constructed, unbelievably soft and inviting!"
Dogs and their owners have spoken:
''I'd like to give more stars''
''Our dog loves it! I wish we bought it sooner.''
Dogs and their owners have spoken:
''Super soft!''
''I was hesitant at first, but now I see how much my dog loves it, I can highly recommend this bed! It is SO soft!!''
Frequently Asked Questions
Are the beds machine washable?

Yes! The covers of all of our Pelsbarn beds are removable and machine washable!
How much does shipping cost and when will I receive it?

Enjoy free shipping on orders over $50 (US only). It takes about 24-48 hours for processing your order. Delivery times may vary based on your location, but typically, if you choose for DHL shipping it takes 4-7 business days. Rest assured that your order will arrive promptly and safely to your doorstep!
What is the size of the Pelsbarn cooling bed?

Our Pelsbarn bed comes in two sizes XS/S and M/L. XL is coming soon. Scroll up to see which size suits your furry friend the best by clicking on ''size guide''.
Do you offer any guarantee?

At Pelsbarn, we stand behind the quality and comfort of our products, which is why we offer a 2 year money-back guarantee. If for any reason, you or your furry friend are not completely satisfied with your purchase, simply return it for a full refund - no questions asked. We're confident that our dog bed will meet your expectations and exceed your pup's wildest dreams!

*all sale, discounted, and promotional items are excluded.