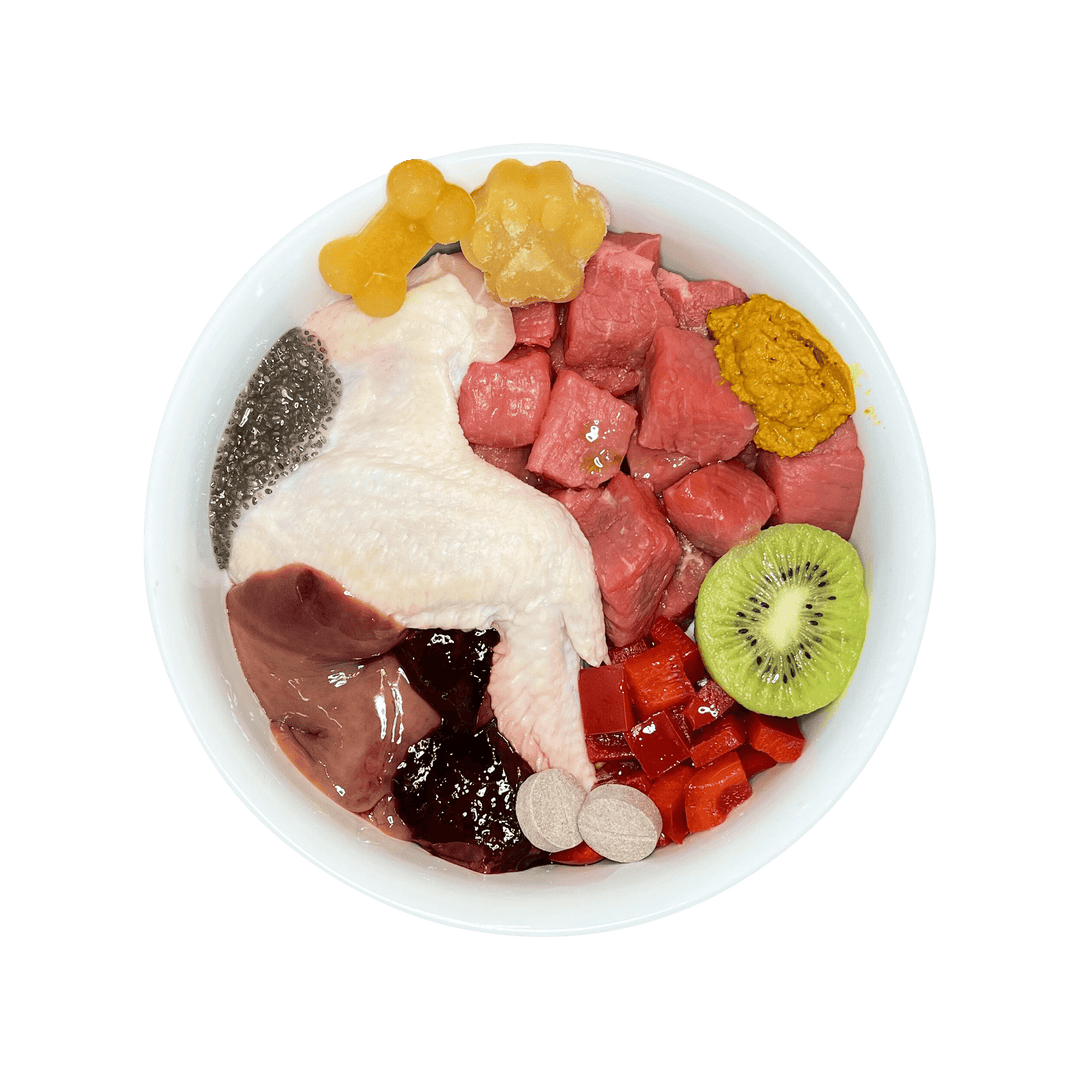 A Step-By-Step Plan for You & Your Pup
Start your journey towards improving your dog's health with a Custom Diet Guide created by Kayla specifically for you and your dog.
Your Guide Will Be Delivered Via Email Within 10 Days & Include:
A step-by-step plan to transition your dog to their new diet.

2 custom properly balanced recipes using NRC requirements with easy to follow instructions.

Additional recipes are available above at a discounted rate.

Portions specifically tailored to fit your dog's nutritional needs.

Recommended supplements and super foods for optimal health.

Links to purchase supplies to help make meal prepping as easy as possible.

3 weeks of email support is included once your guide has been emailed to you. Additional support can be purchased upon request.
Calculators that will adjust how much food your puppy needs as they grow & become an adult dog.
Your Guide Will Be Delivered Via Email Within 10 Days & Include:
Feeding a raw diet can increase a dog's lifespan by several years.

Dogs are biologically designed to thrive off of raw food, just like wolves.

Strengthens dogs' immune systems to help fight diseases, infections & viruses.

Portions specifically tailored to fit your dog's nutritional needs.

Freshens breath, whitens teeth, & prevents gum disease.

Reduces shedding, hair loss & dandruff.

Smaller, less frequent & less smelly poops.
As a Holistic Hormone Nutritionist, I knew that we wanted to feed our puppy a raw diet and Pelsbarn's raw puppy calculator + guide with meal plans made it very easy to implement. Mickey has been on a raw diet since we got him at 7 weeks. He is now 6 months and as per the vet "perfect weight + health, whatever you're doing, keep doing it". Pelsbarn's guides are extremely thorough, informative, and she goes above + beyond for her clients even after you've made the purchase and have questions. I've seen other raw feeding guides and Pelsbarn's is by far the best. 12/10 worth the investment!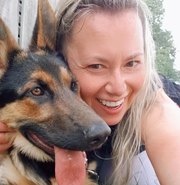 Bella has struggled with allergies for years. We have tried everything to get her some sort of relief. We tried all kinds of expensive medications, medicated baths weekly, supplements and nothing worked for her. It has been so hard watching her suffer for so many years. It got to the point where she barley had any hair on her ears and had sores all over her legs and paws. We would even be at the vet monthly with ear infections. After Pelsbarn's help, I decided to switch her to a raw diet and in a couple of months, Bella's allergy symptoms got immensely better. Her hair has grown back, she is healthier than ever and we haven't been to the vet since! We are so thankful for Pelsbarn's help on this journey. They made a very intimidating process so much easier for us!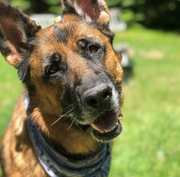 I have an 8-year dog whose name is Shelby. For a while she was struggling with issues from itching due to allergies and just being overall tired, she just didn't seem to be herself. Well, that was until I found Pelsbarn Nutrition! I paid a small fee and they sent me the most detailed diet plan I have ever seen. I was a bit skeptical at first but I figured hey it's worth a try. Now fast forward 6ish months. I took Shelby to the vet for a senior check up. And the vet said she is hands down the healthiest 8.5 year old dog they have ever seen this is hands down the best thing I could have done for her. So Pelsbarn my hats off to you I am very grateful you took the time help Shelby, it means a lot thank you!