''Finally, a bed my picky, sensitive pup loves!''
- Lisa (verified customer)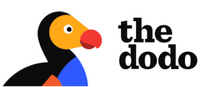 Keep Your Furry Friend Cool and Safe on Car Rides With The Original Pelsbarn Bed.
Enjoyable rides

 

for your fur baby
Raised edges for added

 

security
Super

 

soft

 

and

 

cooling

Protects car interior

 from dirt, hair, and scratches
Regular price
$99
Sale price
$59
Unit price
per
Save $40 40% OFF
Sold out
This sale ends on Thursday, 09.28.2023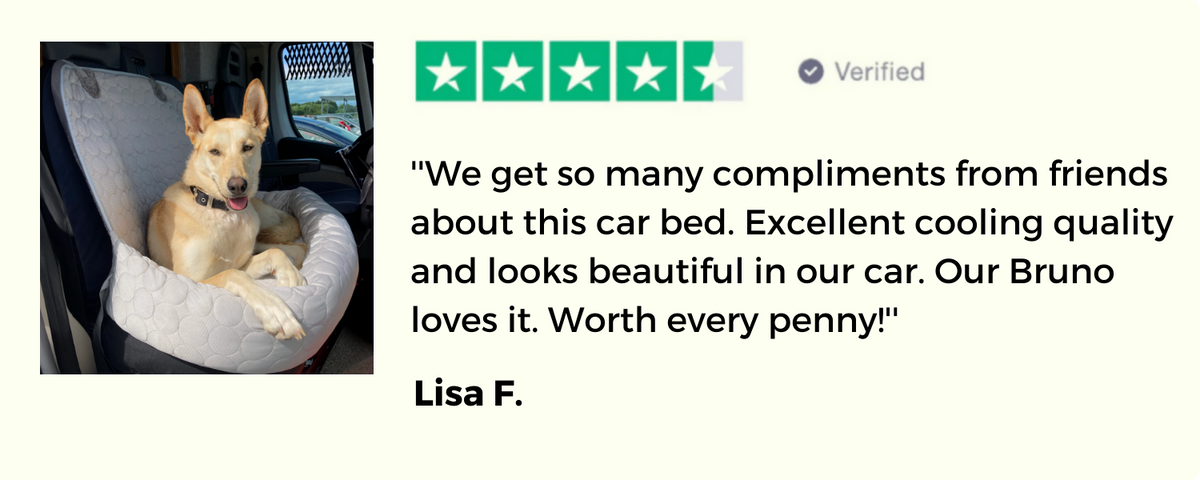 All transactions secured and encrypted
90 DAY GUARANTEE - only from pelsbarn.org

+

-

Guaranteed Tail-Wagging Comfort: Our Pelsbarn Cooling Car Bed Comes with a 2 year warranty.

We're confident that your furry friend will LOVE the original Pelsbarn dog bed. That's why we're offering a 2 (!) year money-back guarantee, so your dog can try it out and wag their tail in comfort. If for any reason you or your furry friend aren't satisfied, we'll give you a full refund - no questions asked.
WHAT'S INCLUDED - you'll love it!

+

-

Place your order today and get everything you need to ensure your dog stays cool, comfortable, and joyful - all at an affordable price.

Pelsbarn Cooling Car Bed - thoughtfully designed keeping your dog's comfort and serenity in mind (includes safety leash for additional security).
BONUS #1: A free Dog tooth brush to help keep your furry friend's teeth clean and healthy
BONUS #2: Our Exclusive ebook ''12 Signs Your Dog is Happy'', to help you better understand your dog's behavior and promote their overall health and wellbeing
BONUS #3: Our Informative Book ''How to Easily Learn Your Dog Everything'', filled with tips and advice for training your dog and building a stronger bond with your furry friend
BONUS #4: Free access to our 'Dog Mom Community', where you can ask all your questions and connect with like-minded dog moms!
FREE SHIPPING & RETURNS

+

-

At Pelsbarn, we get it - when your dog needs a new bed, they need it now! That's why we offer fast shipping with DHL, so your furry friend can start dreaming of chasing squirrels in comfort in no time. And when you spend over $50, we'll even cover the shipping worldwide for free!

And if your dog's not completely satisfied, our easy returns will make it a walk in the park. Shop with confidence and give your furry friend the ultimate sleeping experience they deserve today!

* all sale, discounted, and promotional items are excluded.
View full details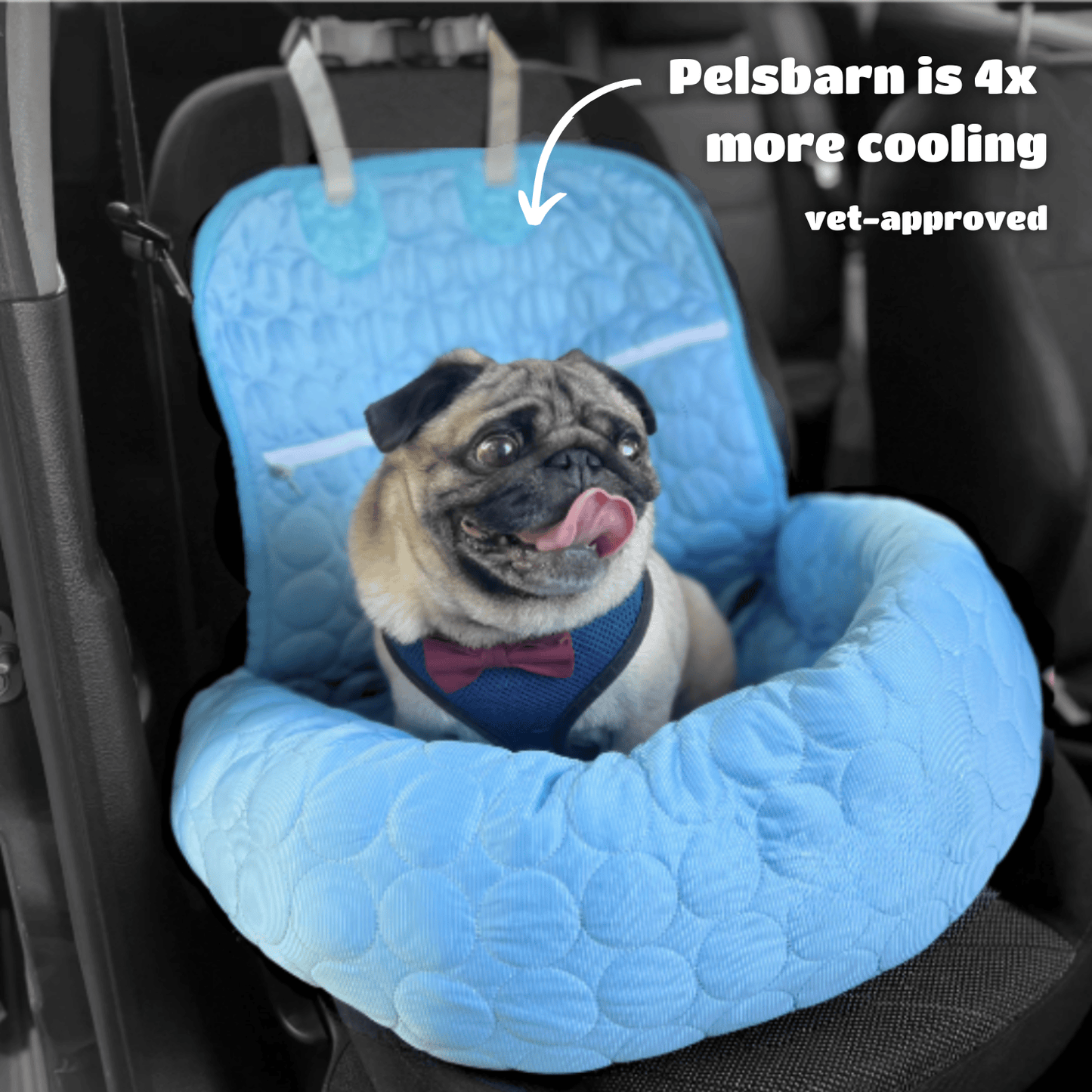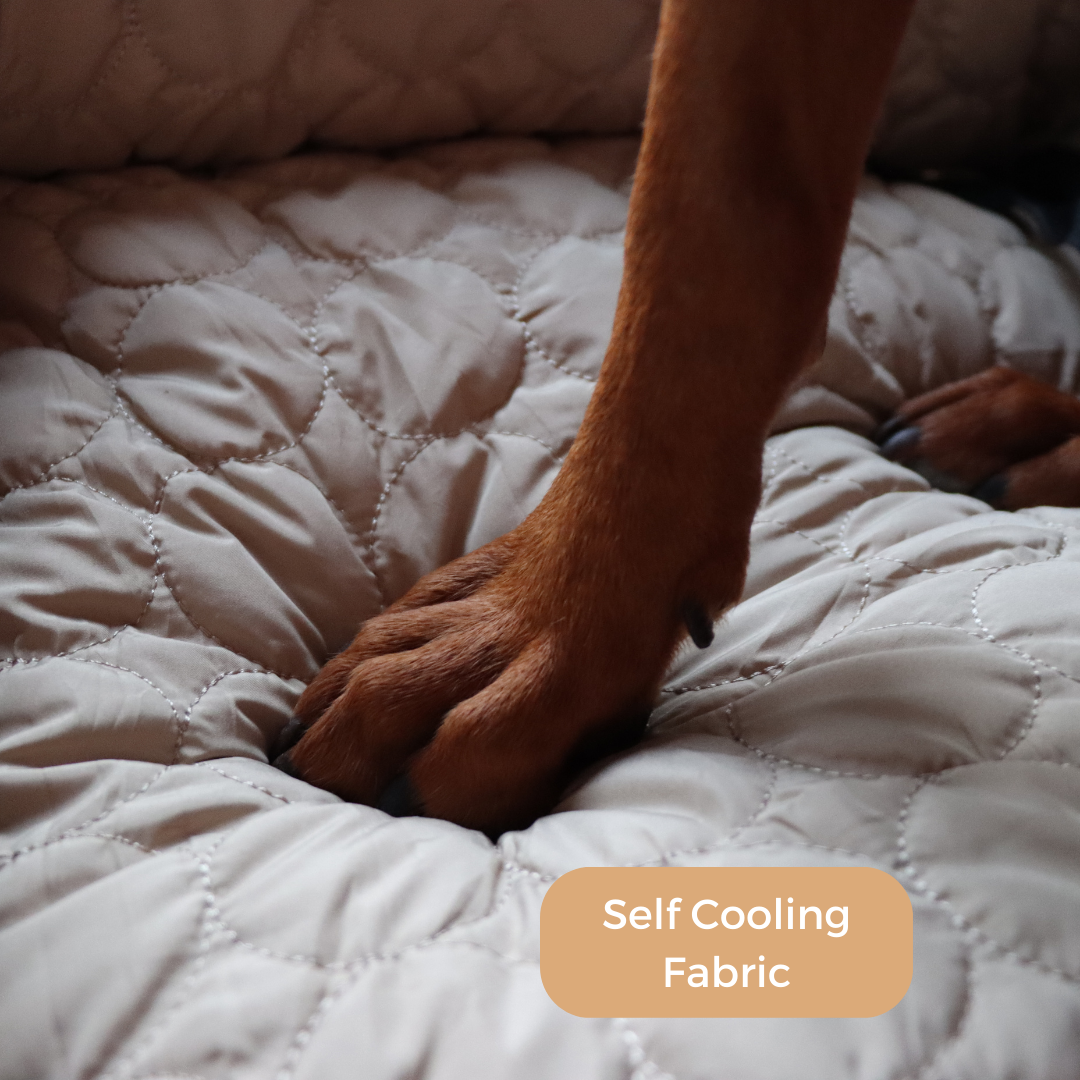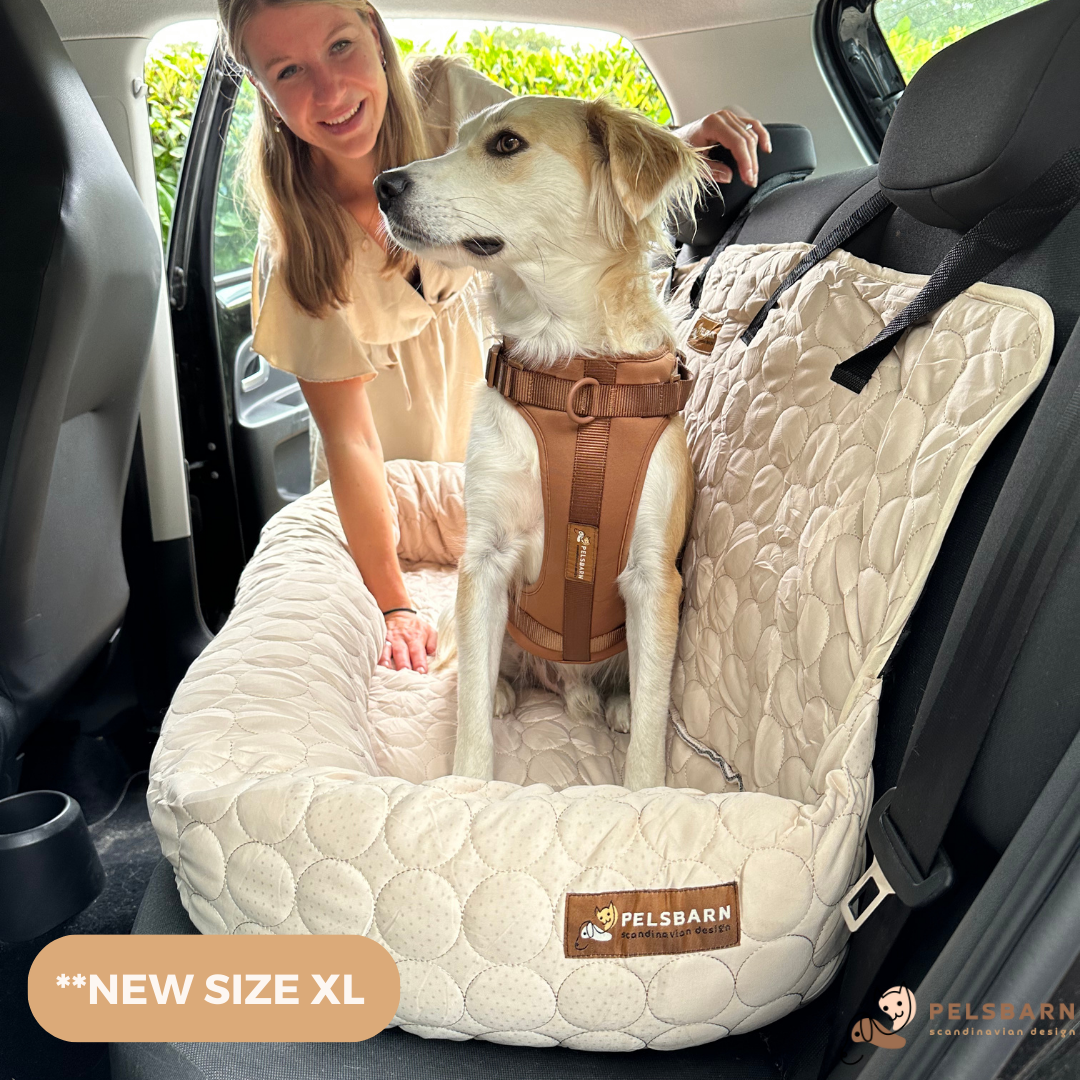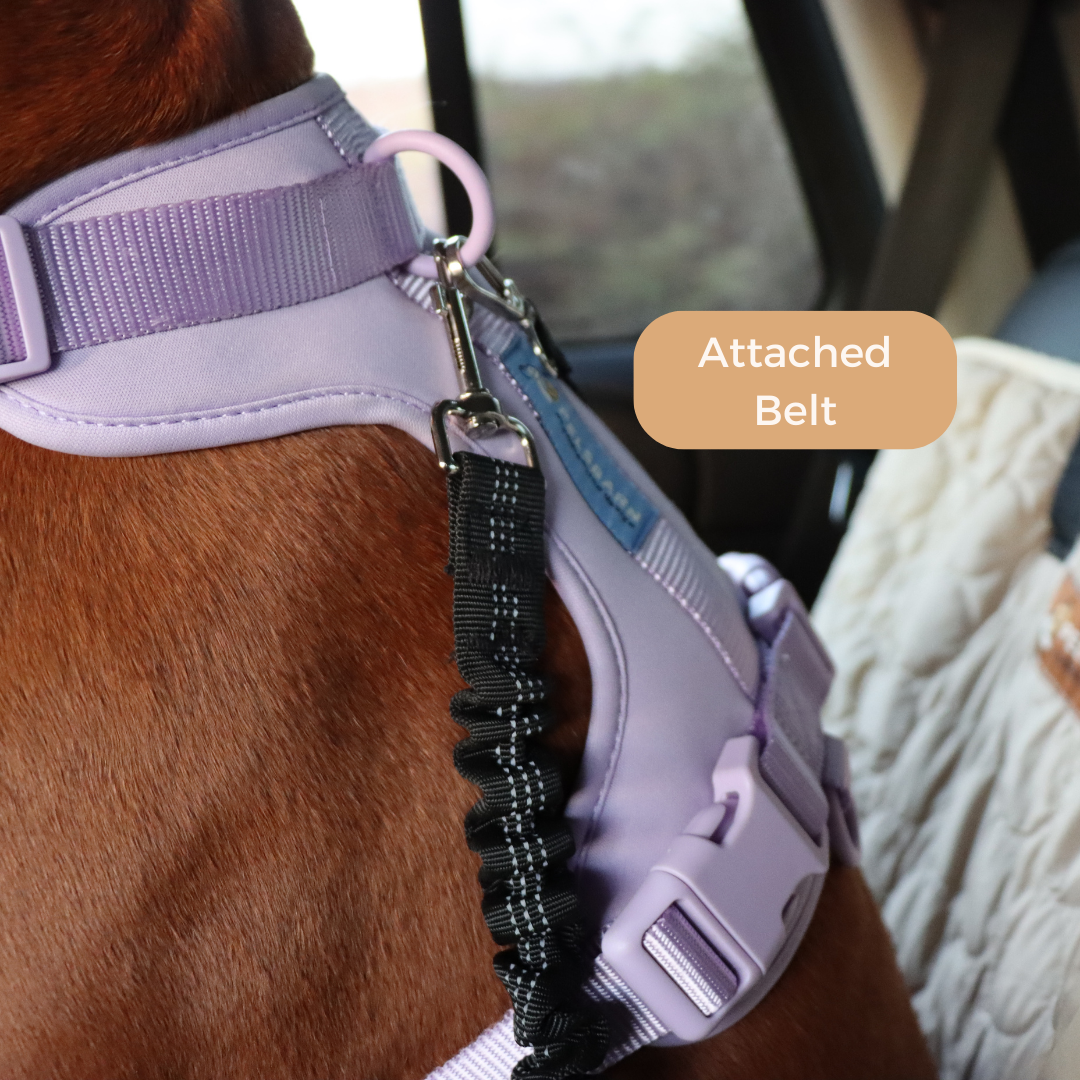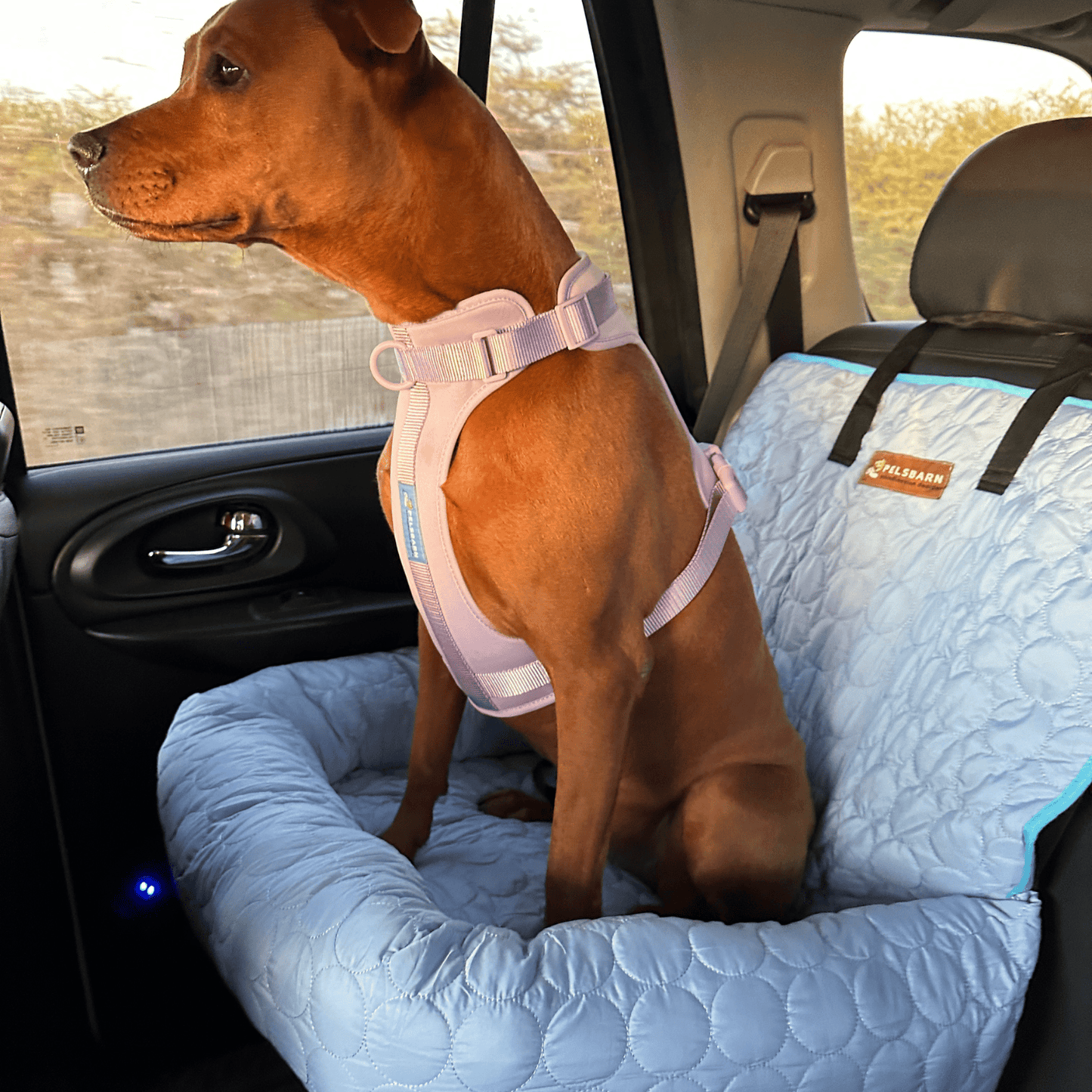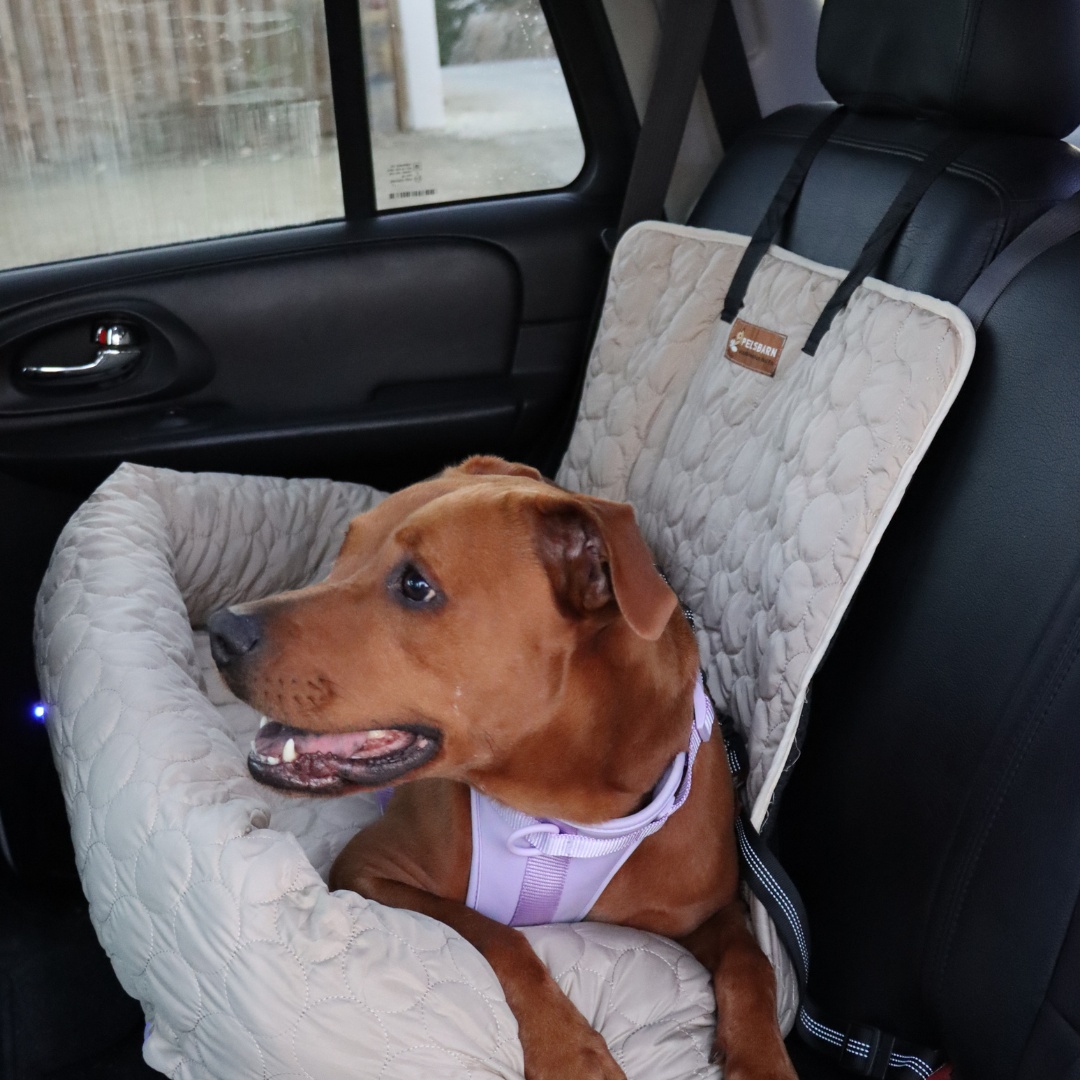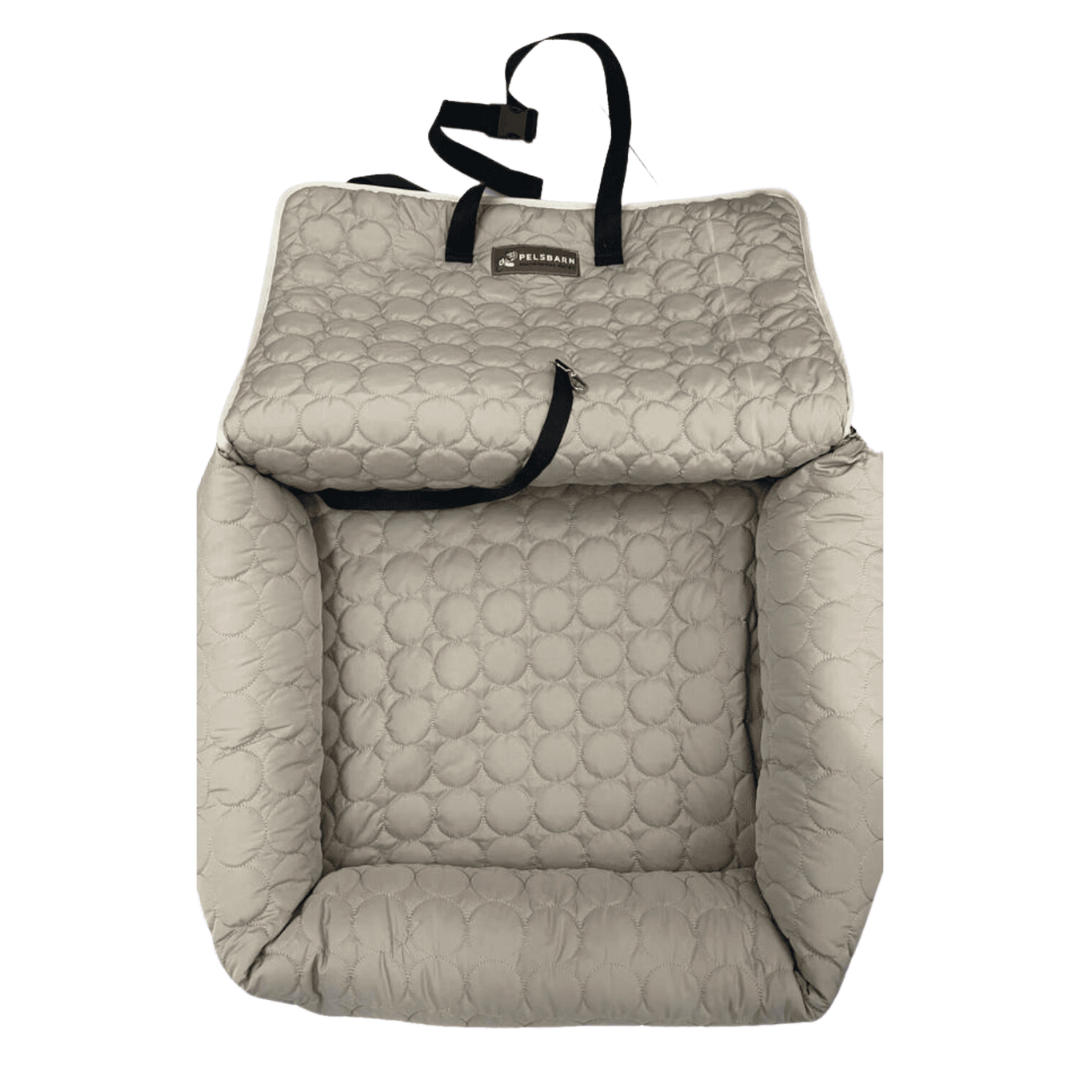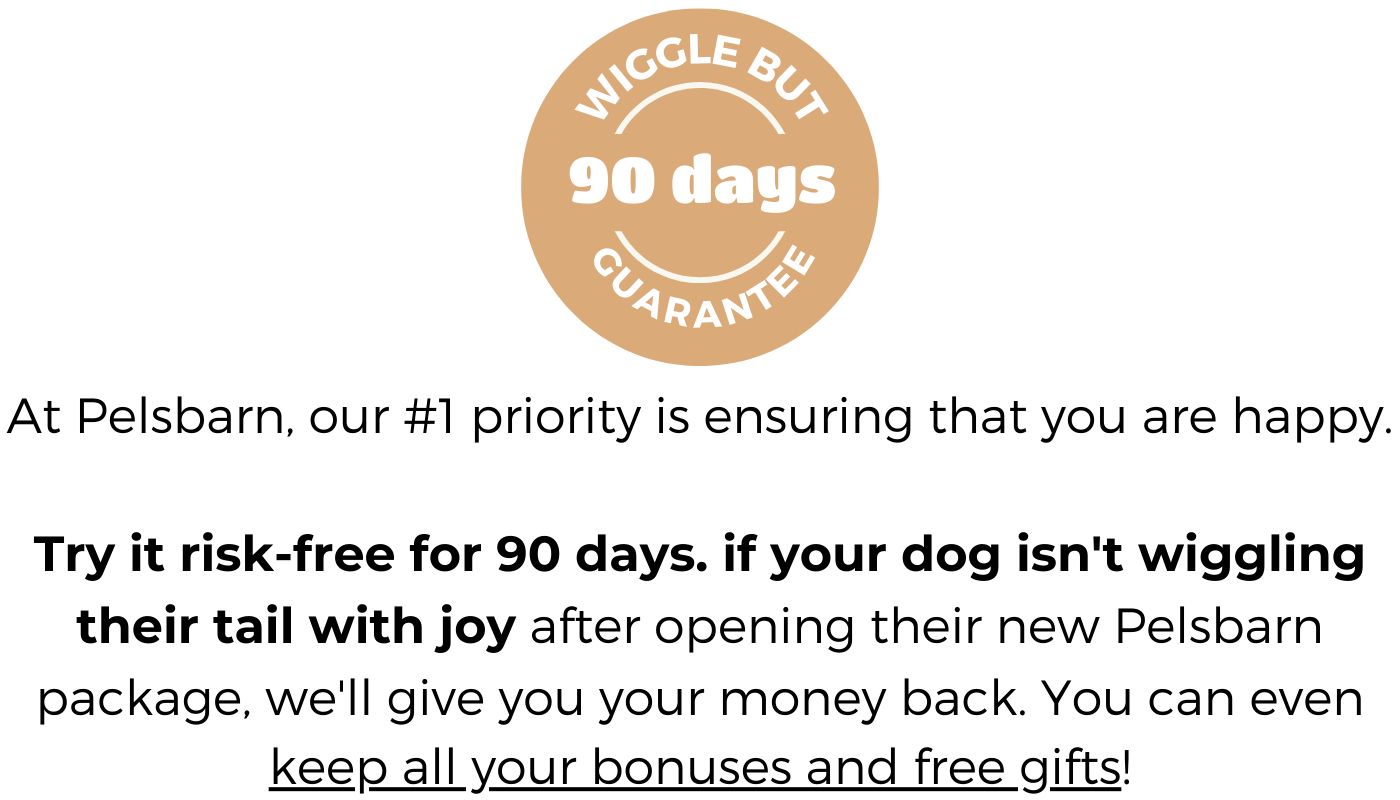 More Than Just a Bed: The Surprising Benefits
Give your furry friend the best with our dog bed, designed to provide unmatched comfort, durability, and convenience.

✓ Refreshing Relief: Ensures ultimate cooling comfort for your furry friend

✓ Car Protection: Creates a cozy, chilled spot for your pet while safeguarding your car interior

✓ Long-lasting: Crafted with strong, eco-friendly materials for maximum durability

✓ Easy Maintenance: Simplifies cleaning with a removable and machine-washable cover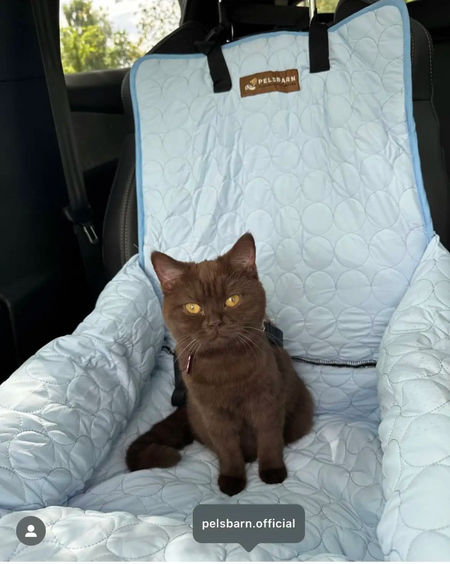 See What Our Customers Are Barking About
''Even my cat loves it 😂''
"The softness of this cooling bed is unmatched. It's like a luxurious cushion for my dog, although my cat loves to steal it lol"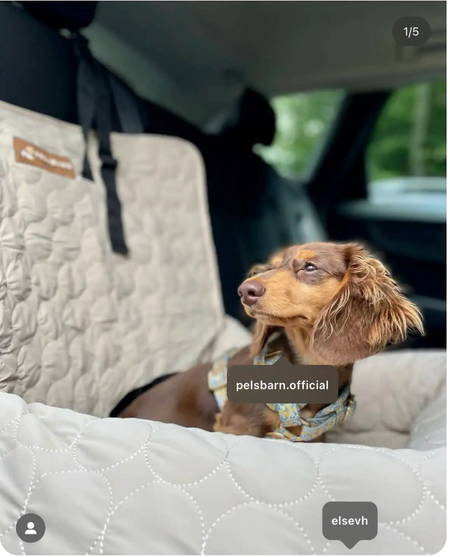 Dogs and their owners have spoken:
"Cool Blissfulness"
"The Pelsbarn Cooling Car Bed has saved me from constantly worrying about my dog's well-being during summer trips. It effectively cools him down, allowing us to enjoy our time together."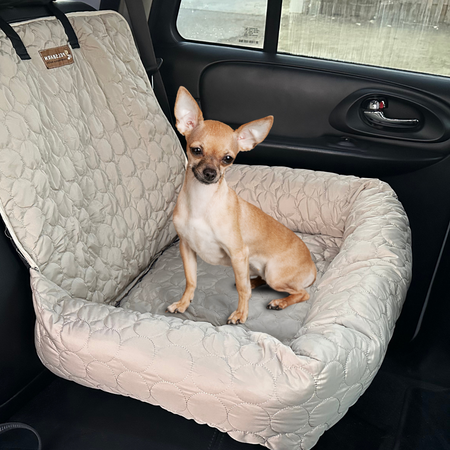 Dogs and their owners have spoken:
"Chilled Tranquility"
"The Pelsbarn Cooling Car Bed has made a significant difference in my dog's comfort during car rides. He used to pant and get restless, but now he's cool and relaxed throughout the journey."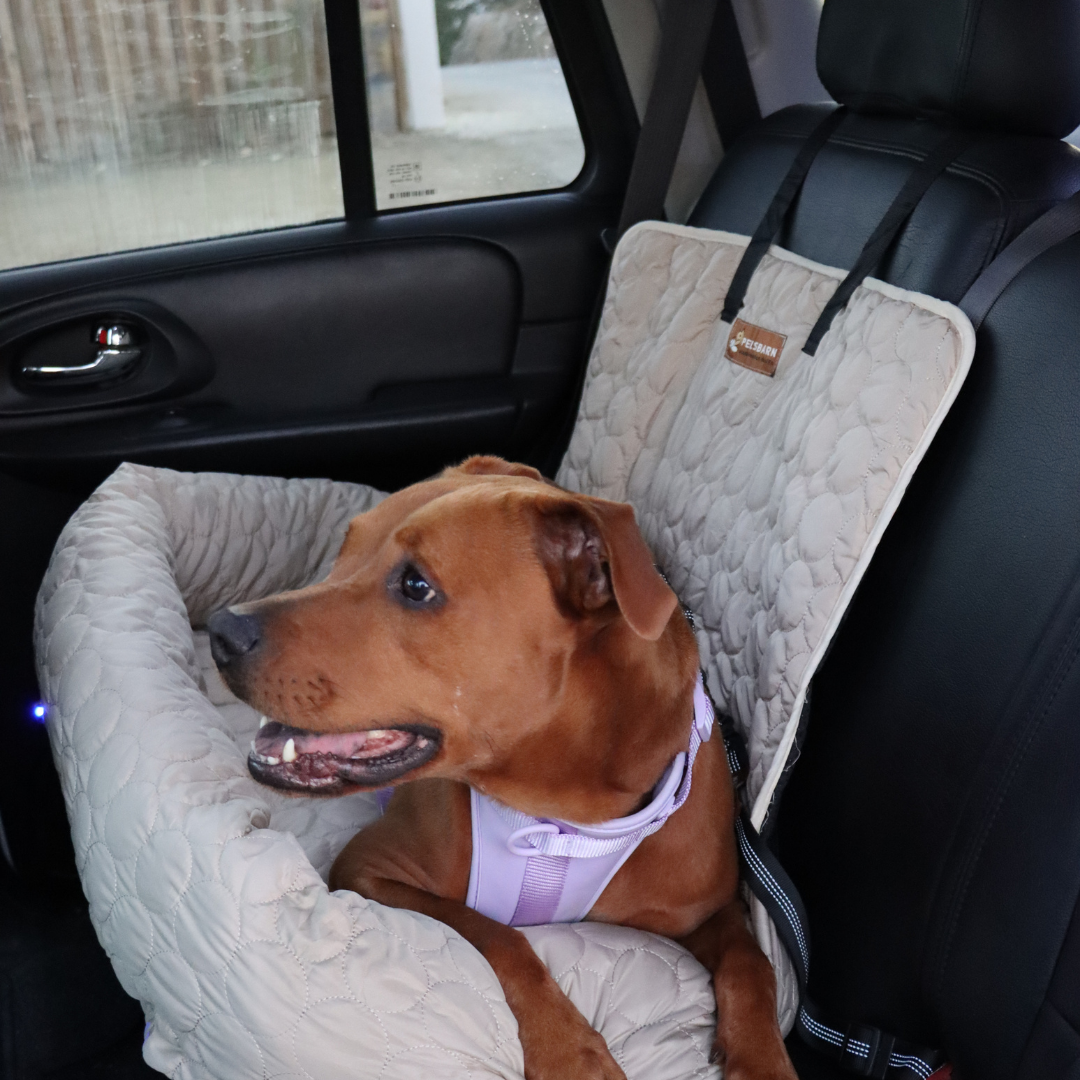 Shield Your Furry Companion
No dog should have to endure the discomfort of overheating, especially during long summer car rides.
Provide them with the luxury of a cooling and comfortable spot with our innovative Pelsbarn Cooling Car Bed.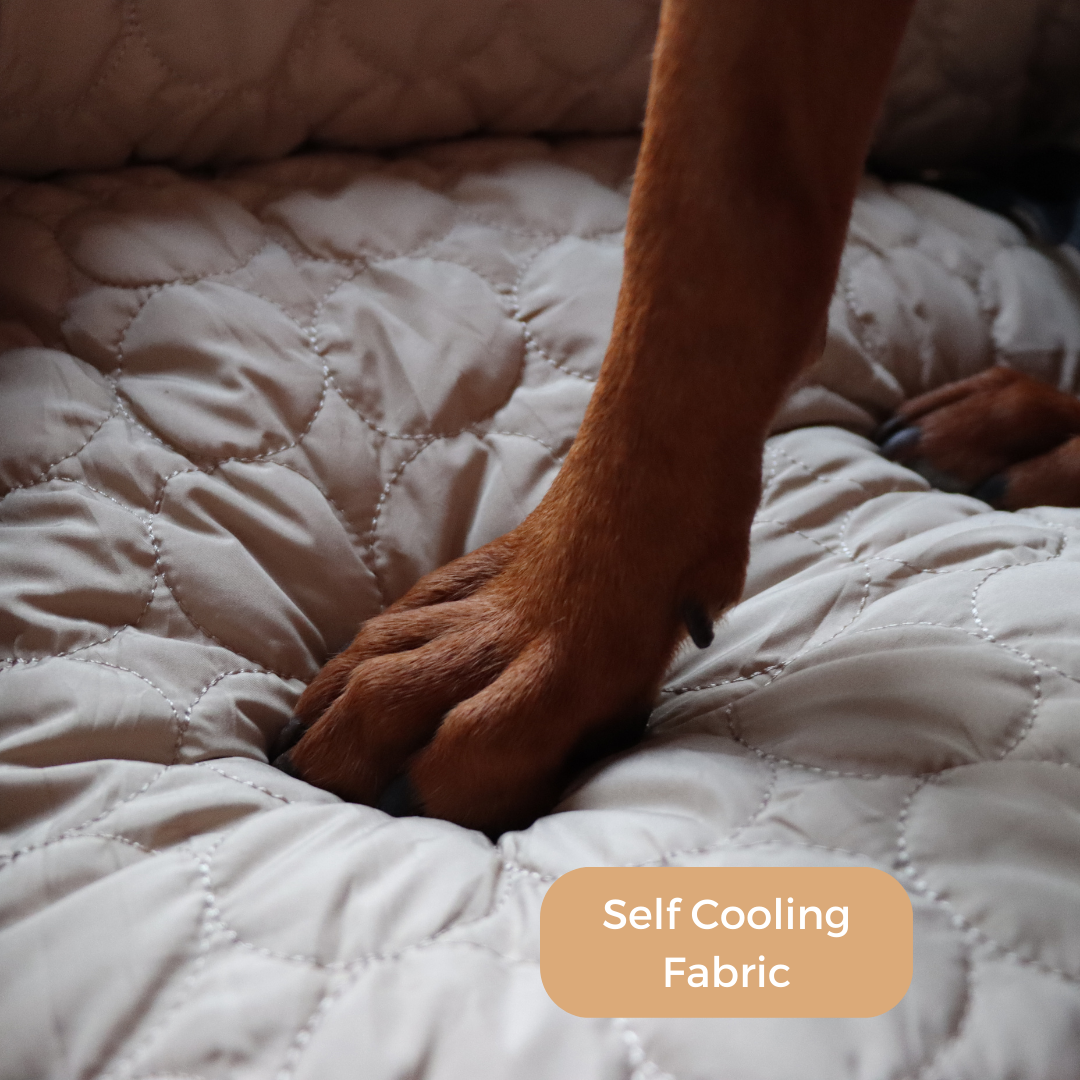 How Does Our Car Seat Protector Cool Your Pet?
Our cooling car seat protector is made of ice silk. Ice silk fibers are hollow and have a large surface area that can absorb moisture. When moisture hits the fibers, it quickly evaporates and draws heat away from the body - resulting in a cooling effect that can thereby lower and regulate the dog's body temperature.
Ice silk is also breathable, which promotes air circulation and additionally dissipates body heat, which can prevent overheating.
Safe & Secure Checkout

Pay later with AfterPay, Klarna and other secure payment methods.

Fast & Free Shipping

Shipping is free for orders over $40 in the contiguous United States.

Happiness Guarantee

If you or your dog isn't 100% satisfied, we proudly offer returns within 30 days.
Free, no-contact

delivery*

100-night
risk-free trial*
"Don't let your furry friend miss out on the comfort and support with this amazing bed!'' - Lisa P.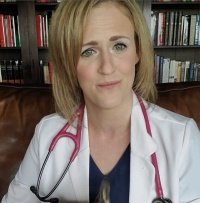 "Pelsbarn provides a bed that I trust and my patients love to use!"
DR. LISA HUSTON, DVM, VET CONSULTANT
Frequently Asked Questions
Are the beds machine washable?

Yes! The covers of all of our Pelsbarn beds are removable and machine washable!
How much does shipping cost and when will I receive it?

Enjoy free shipping on orders over $50 (US only). It takes about 24-48 hours for processing your order. Delivery times may vary based on your location, but typically, if you choose for DHL shipping it takes 4-7 business days. Rest assured that your order will arrive promptly and safely to your doorstep!
How does the cooling work?

While the Ice Silk material used in our beds may not feel cold to a humans touch initially, it is designed to regulate your dogs body heat effectively and reduce overheating, providing a subtle cooling sensation for your pet during use.
What is the size of the Pelsbarn car bed?

Our Pelsbarn car bed comes in two different sizes which both fits on 1 car seat.

XS/S = Suitable for dogs up to a back length of about 45cm (17.7 inches)

M/L = Suitable for dogs up to a back length of about 60cm (23.6 inches)
Do you offer any guarantee?

At Pelsbarn, we stand behind the quality and comfort of our products, which is why we offer a 2 year money-back guarantee. If for any reason, you or your furry friend are not completely satisfied with your purchase, simply return it for a full refund - no questions asked. We're confident that our dog bed will meet your expectations and exceed your pup's wildest dreams!

*all sale, discounted, and promotional items are excluded.