''Finally! A gift set my picky, sensitive dog loves!!''
- Jennifer (verified customer)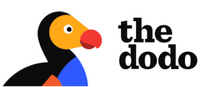 The Paw-fect Holiday Gift Set for Dogmoms!

Complete Paw Care Set
Soothing Paw Balm
Nail Clippers
Portable and Convenient
Regular price
$114
Sale price
$57
Unit price
per
Save $57 50% OFF
Sold out
This sale ends on Saturday, 12.02.2023
WHAT'S INCLUDED - you'll love it!

+

-

Order today and you will receive everything you need to keep your dog happy, healthy and comfortable.

The Pelsbarn Doggy Beauty Case is designed with your dog's comfort and health in mind! The set consists of:
1 x Storage bag worth $30
1 x Automatic Nail Trimmer worth $40
1 x 100% Natural Balm worth $20
1 x extra tear comb, to remove small blemishes from your dog's face worth $12
In short: an All-in-1 set for a real VIP treatment for your four-legged friend!

BONUS #1: A free Dog tooth brush to help keep your furry friend's teeth clean and healthy
BONUS #2: Our Exclusive ebook ''12 Signs Your Dog is Happy'', to help you better understand your dog's behavior and promote their overall health and wellbeing
BONUS #3: Our Informative Book ''How to Easily Learn Your Dog Everything'', filled with tips and advice for training your dog and building a stronger bond with your furry friend
BONUS #4: Free access to our 'Dog Mom Community', where you can ask all your questions and connect with like-minded dog moms!
30 DAY MONEY-BACK GUARANTEE - only from pelsbarn.org

+

-

Guaranteed Tail-Wagging Comfort: Our Pelsbarn products come with a 30 day money-back guarantee.

We're confident that your furry friend will LOVE the original Pelsbarn Doggy Beauty Case Gift Set. That's why we're offering a 30 (!) day money-back guarantee on all non-sale items, so your dog can try it out and wag their tail in comfort. If for any reason you or your furry friend aren't satisfied, we'll give you a full refund - no questions asked.
FREE SHIPPING & RETURNS 🇺🇸

+

-

At Pelsbarn, we get it - when your dog needs a paw-dicure, they need it now! That's why we offer fast shipping with DHL, so your furry friend can start enjoying their VIP treatment in no time. And when you spend over $50, we'll even cover the shipping within the US for free!

And if your dog's not completely satisfied, our easy returns will make it a walk in the park. Shop with confidence and give your furry friend the ultimate VIP experience they deserve today!

* all sale, discounted, and promotional items are excluded.
View full details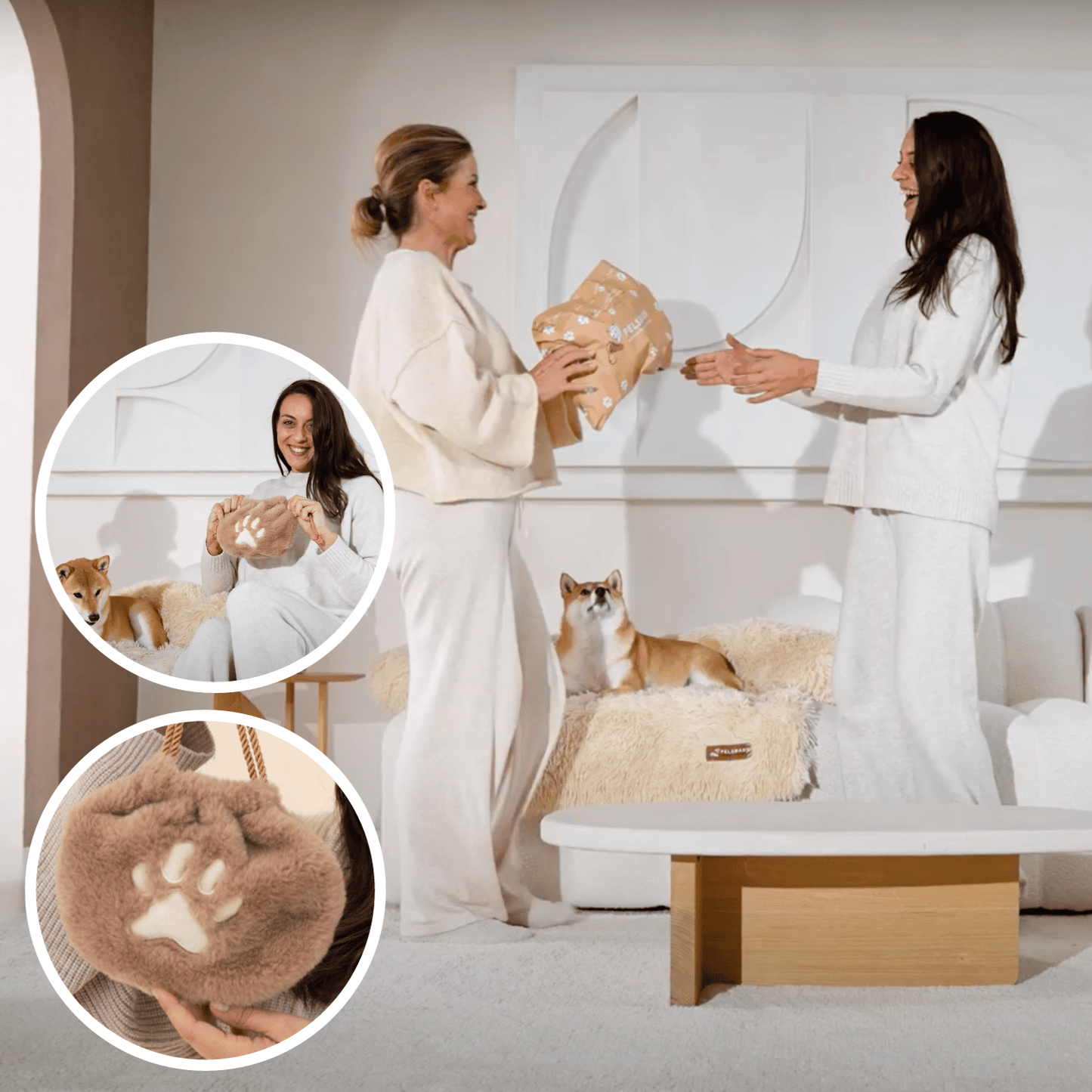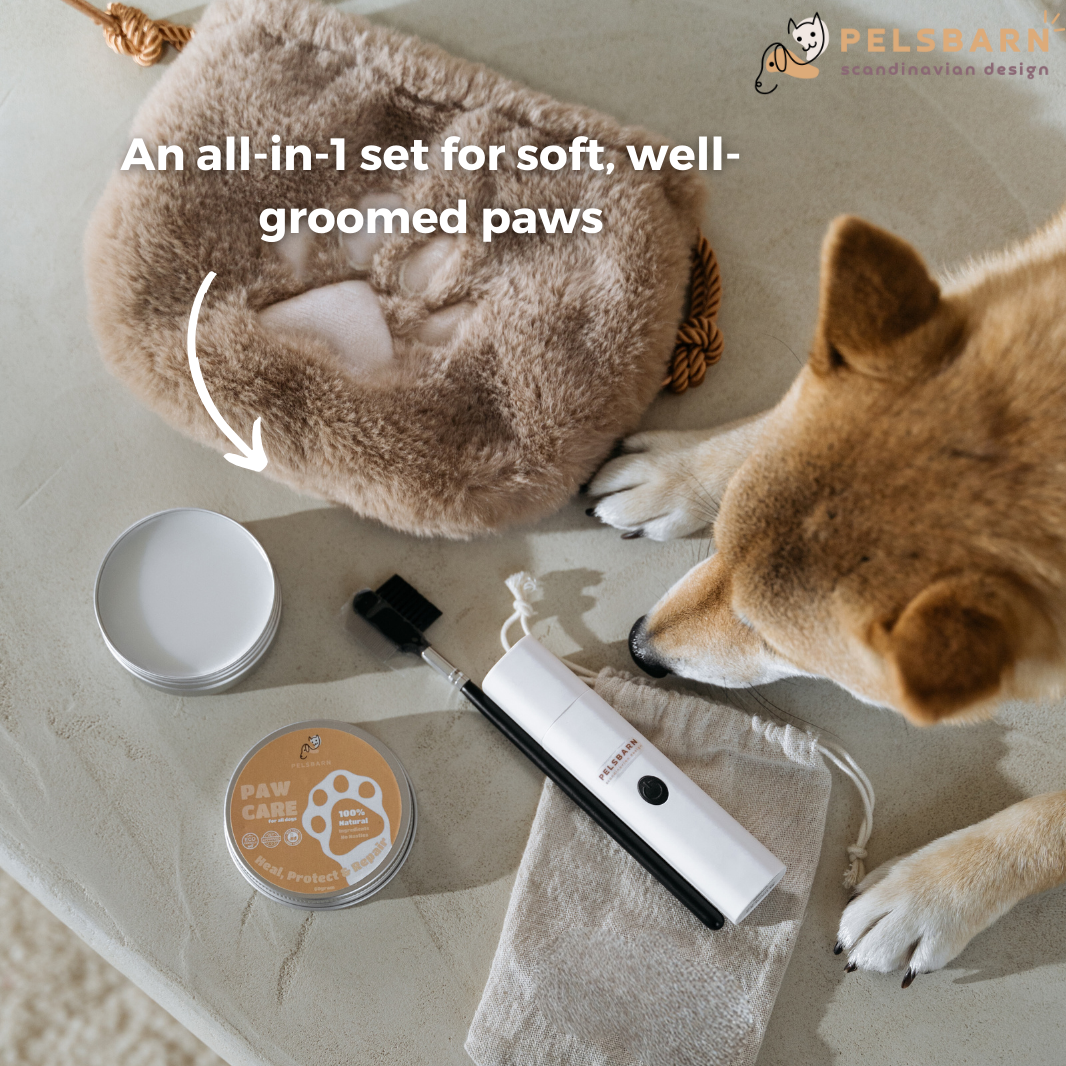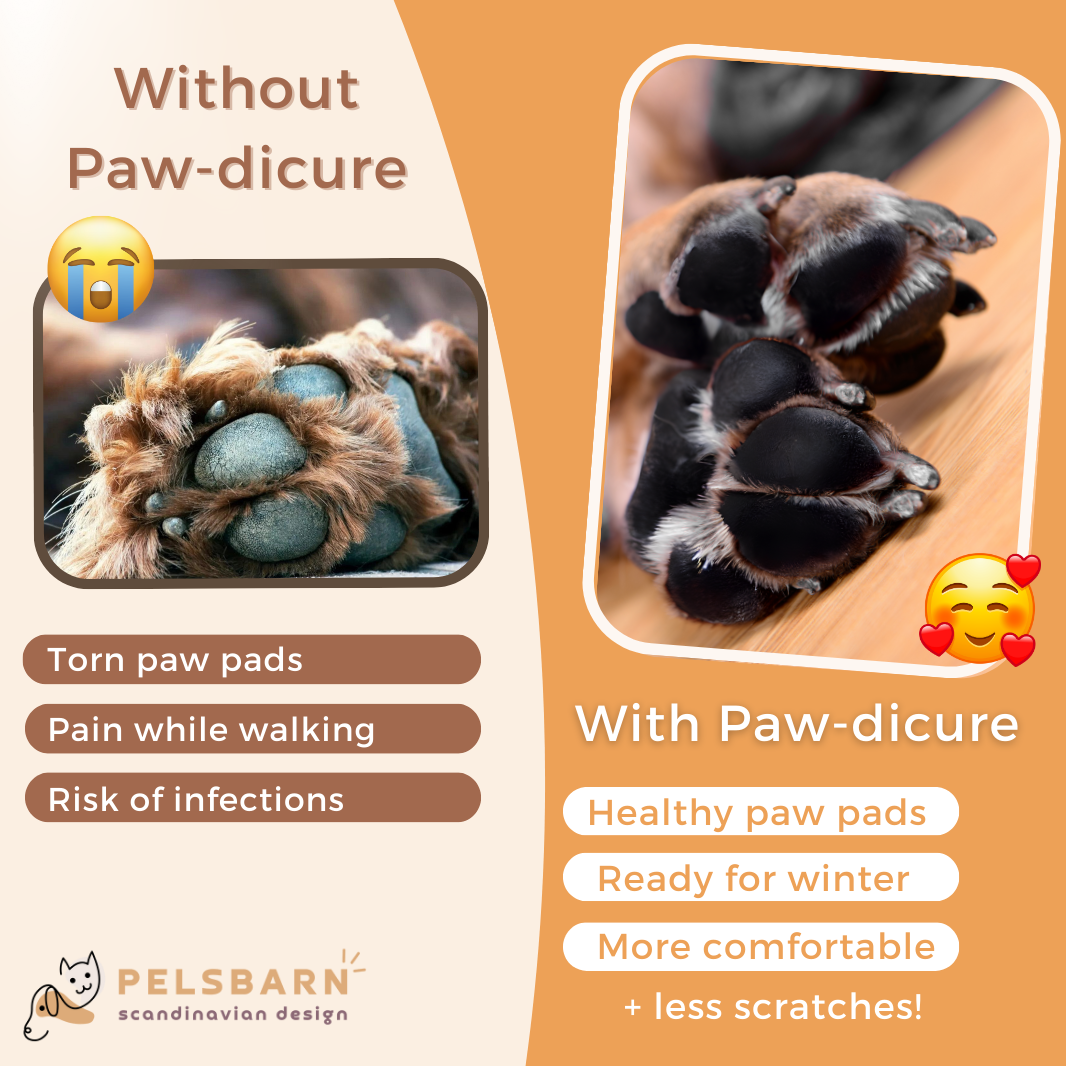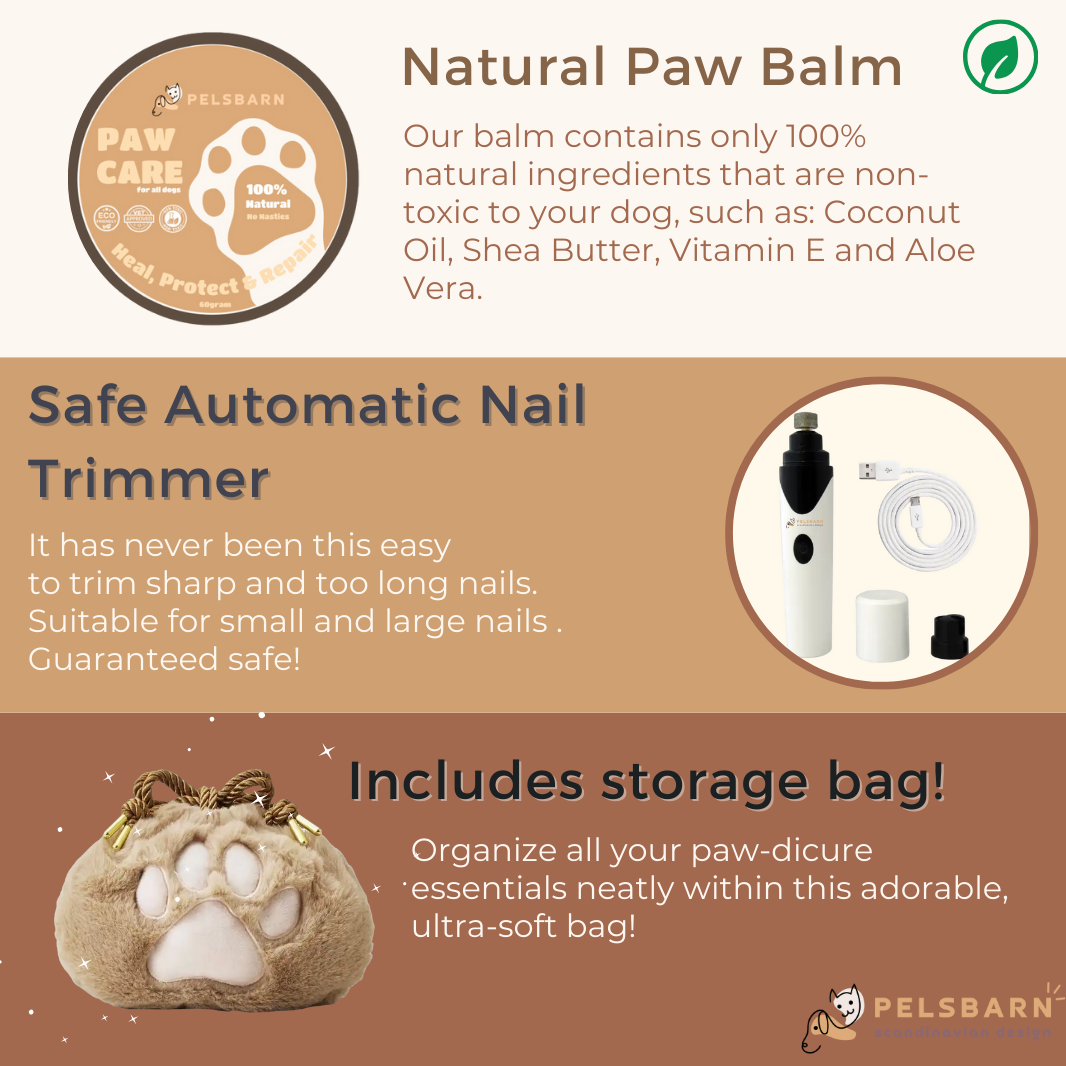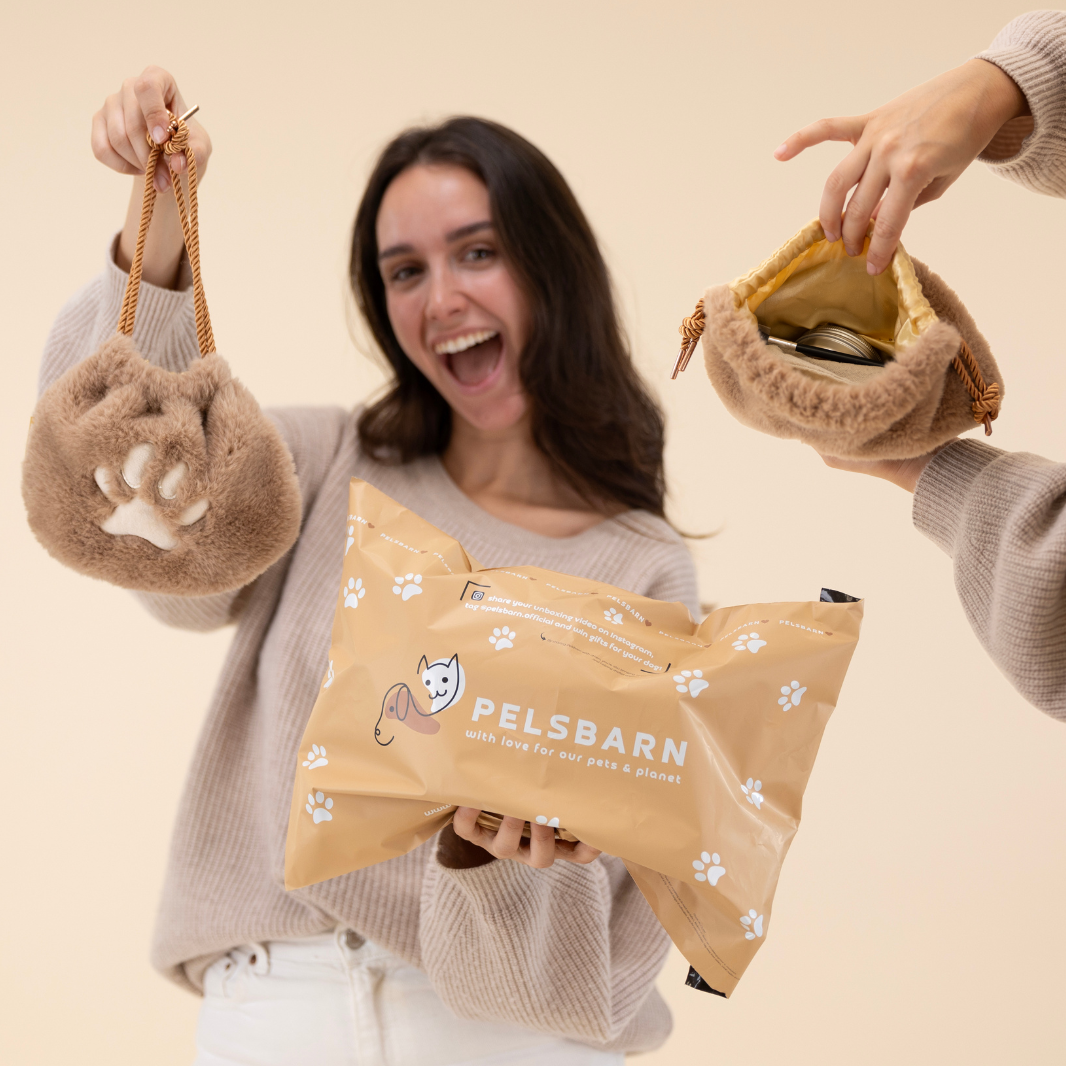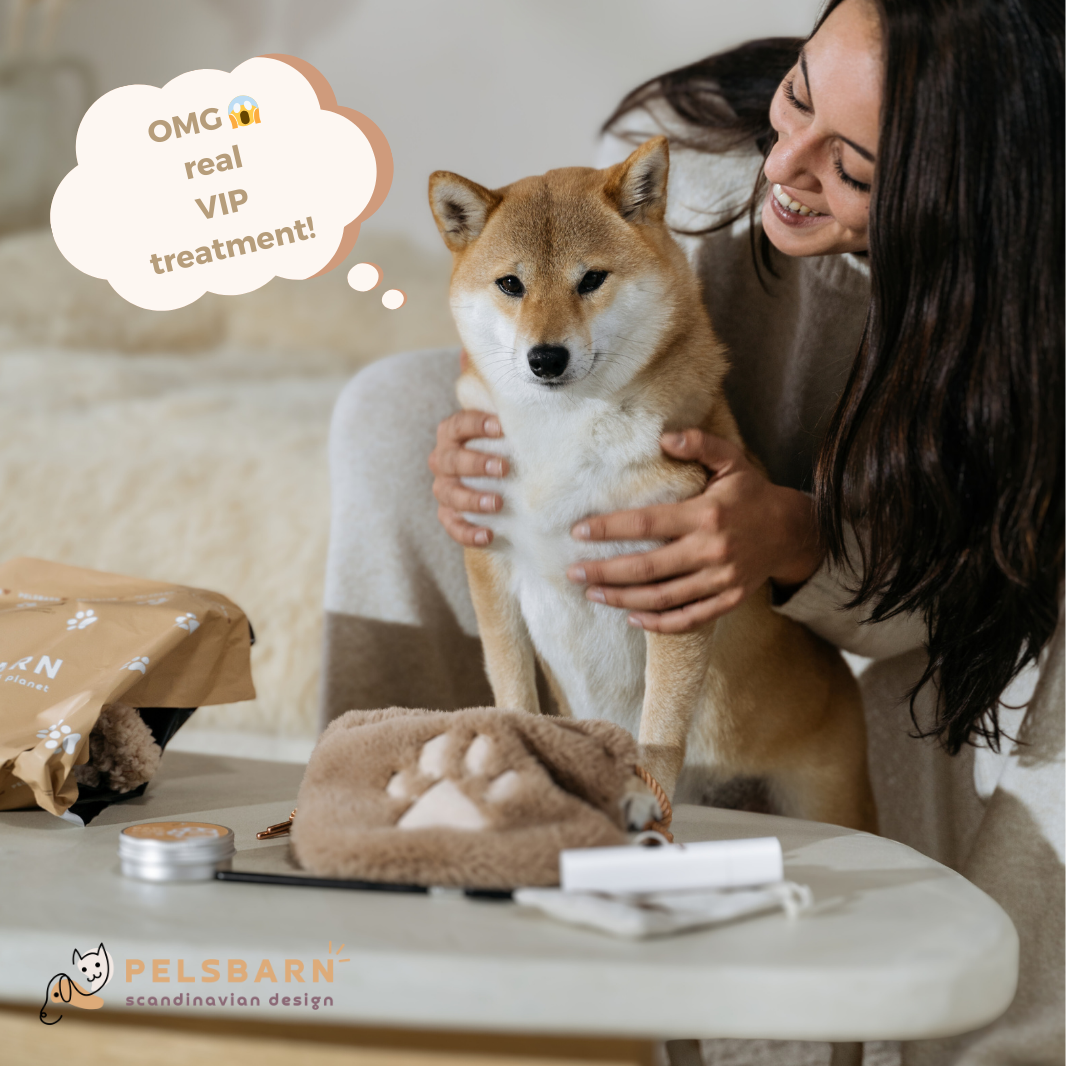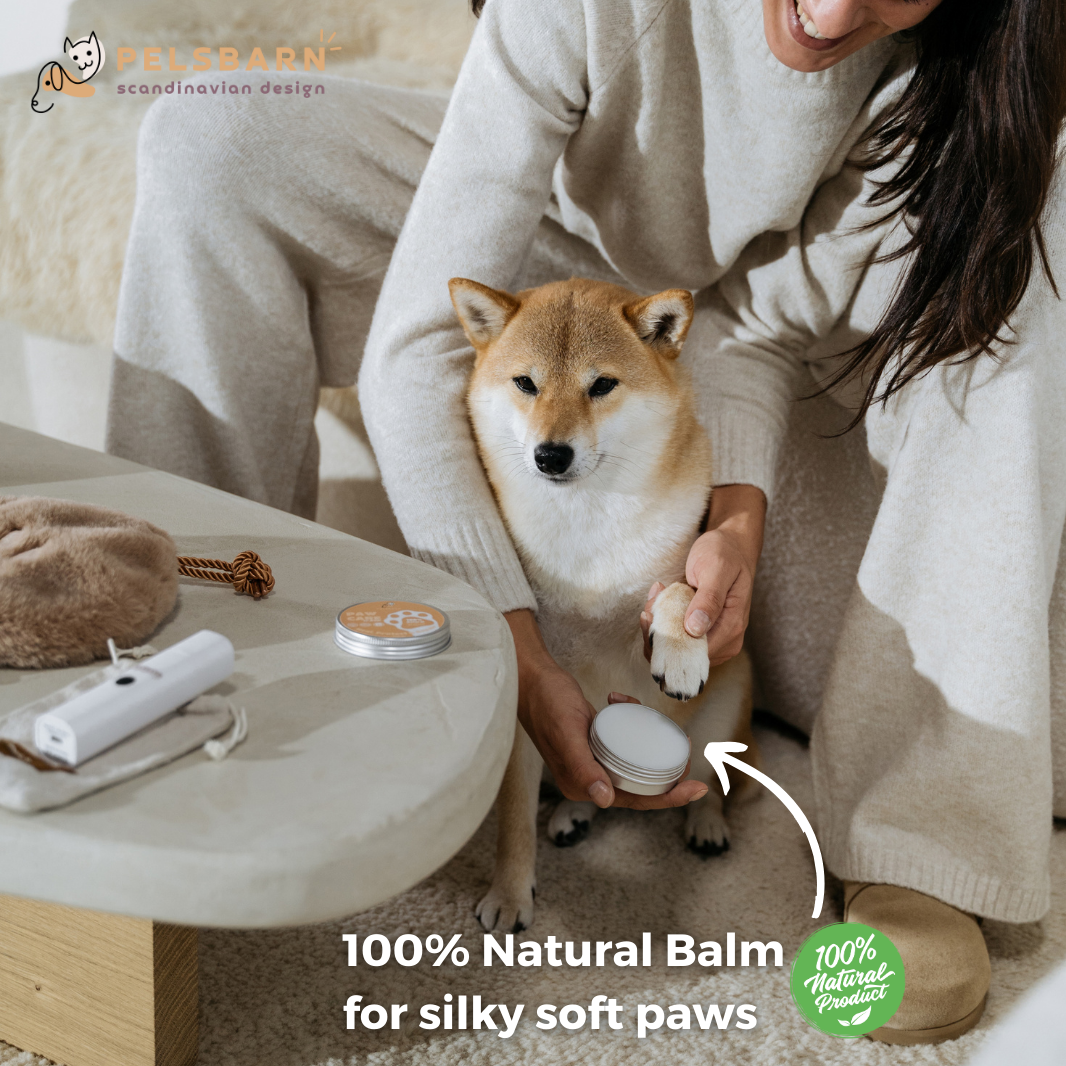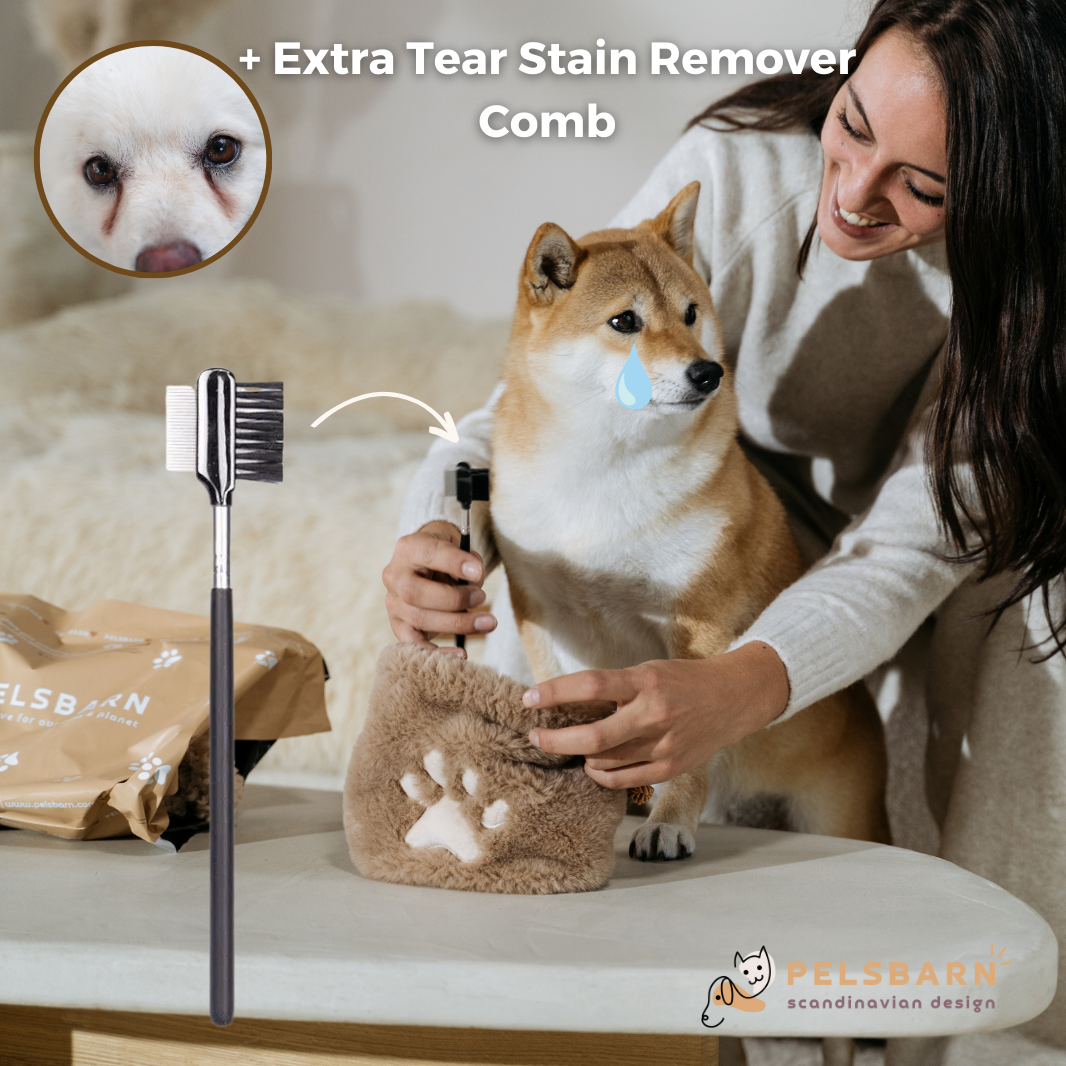 More Than Just The Perfect Gift: The Surprising Benefits
As the winter season draws near, it becomes increasingly essential to ensure our pets' paw care is in top form. That's where the Pelsbarn Doggy Beauty Case comes to the rescue.

✓ Complete Paw Care Set: Includes everything you need for complete paw care

✓ Soothing Paw Balm: Formulated paw balm heals & moisturize cracked paw pads

✓ Nail Clippers: Designed for precision and safety, making the process stress-free

✓ Portable and Convenient: Ensuring you can provide top paw care wherever you go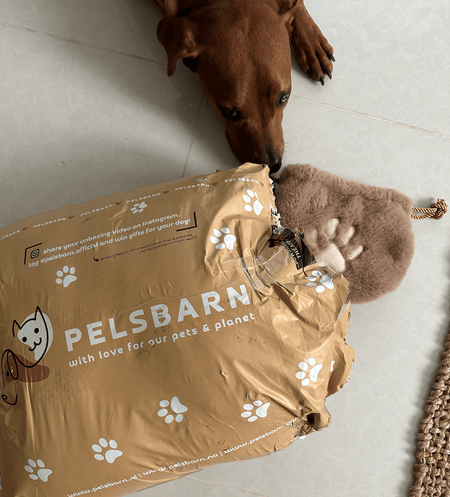 See What Our Customers Are Barking About
''BEST. GIFT. EVER!!''
''Diesel loves her new gift set. Got lots of compliments from friends!''
Dogs and their owners have spoken:
''I purchased 2!''
''Nicely made, very soft. I use 1 for my dog and 1 for my make-up''
Dogs and their owners have spoken:
''I'd like to give more stars''
''Bought it for my wife and she said it is the best gift she ever received!''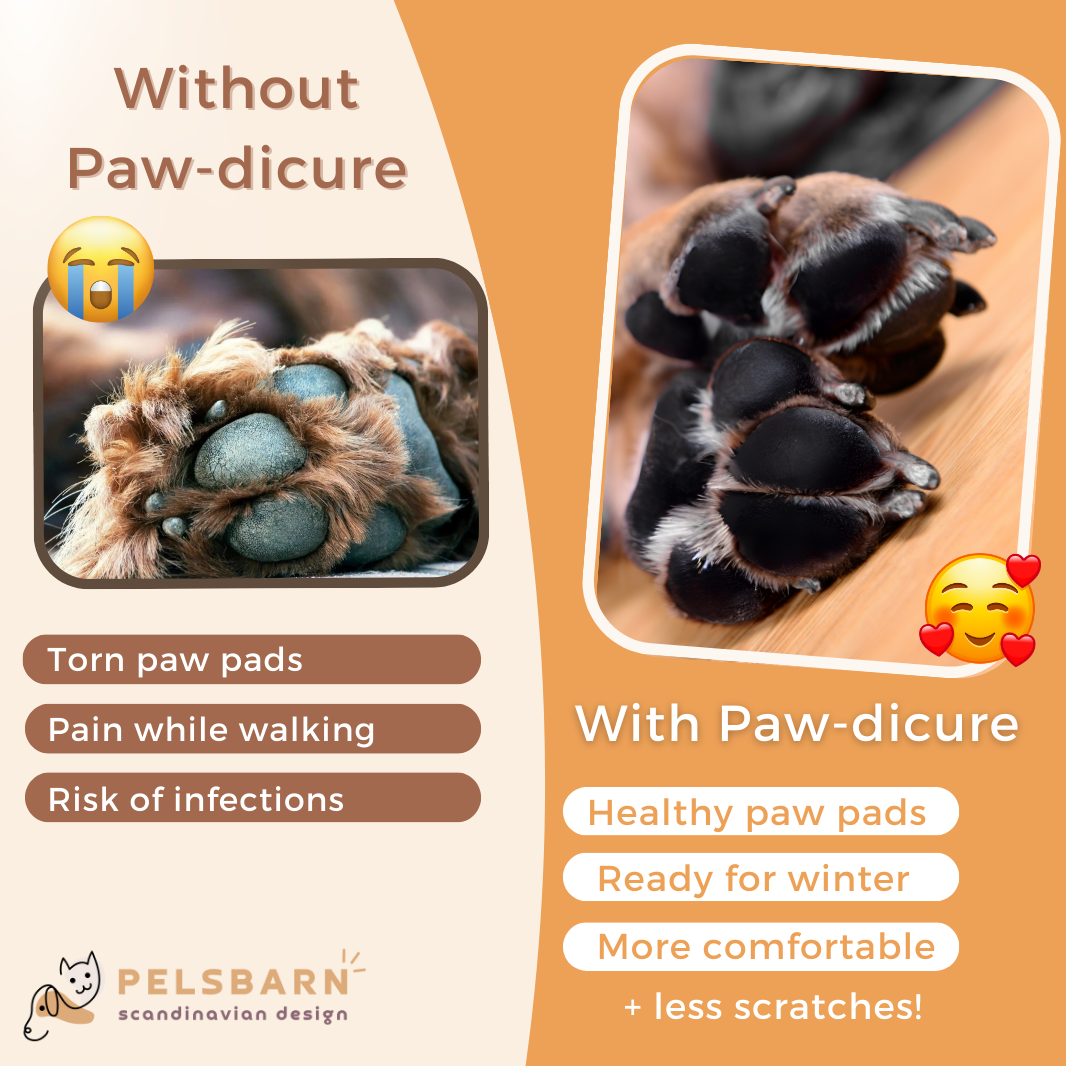 Gentle Care for Paws - Year-Round!
No dog should have to suffer from dry or cracked paw pads, which can make it painful for them to walk comfortably.

Give the gift of healthy paws and comfort with this new popular Pelsbarn Doggy Beauty Case Gift Set.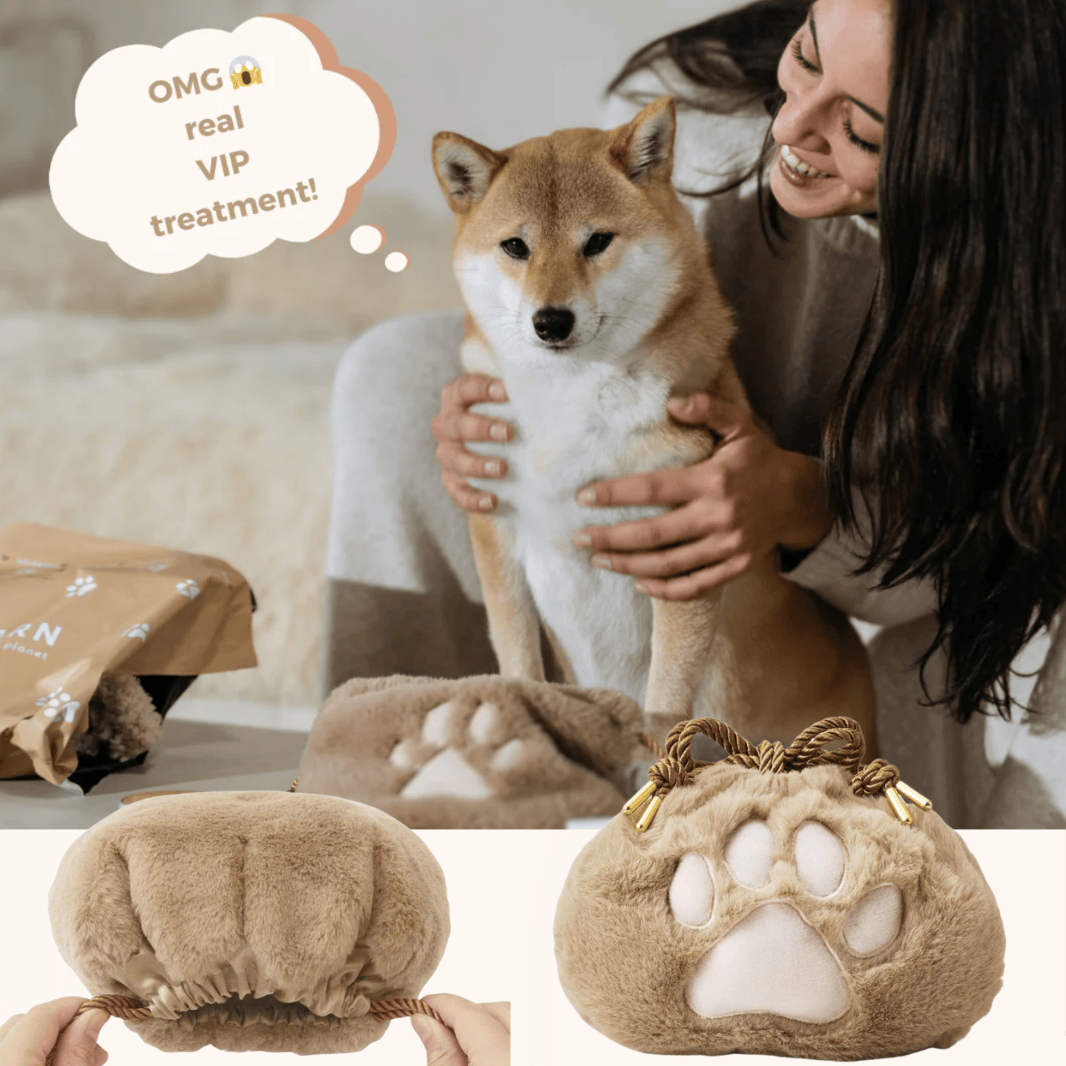 Create a Calming VIP paw-dicure for Your Dog
Watching your furry friend struggle with the discomfort of cracked paw pads can be truly heart-wrenching. Admittedly, as pet owners, we can occasionally find ourselves a tad bothered by their rough paws too.

With this set, your four-legged friend's paws will swiftly regain their healthy state, allowing you to embrace the colder months without a care in the world!
Complete Paw Care Set

Within our Doggy Beauty Case Gift Set, you'll find a complete array of essentials for thorough paw care. From precision nail clippers to a soothing balm, this set comprises all the tools you'll require.

Ultimate Gift

It's a gesture of love and care that speaks volumes, ensuring the well-being and happiness of their cherished four-legged companions. Give the gift of pampered paws – a gift that truly shows you care.

Happy, Healthy Pets

By incorporating this set into your routine, you don't just ensure the utmost comfort for your pet; you become a key contributor to their overall well-being, and the key to their year-round happiness.
"Don't let your furry friend miss out on this amazing gift set!'' - Amber P.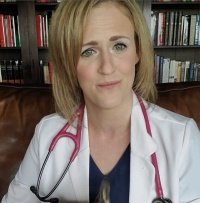 "Pelsbarn provides a product that I trust and my patients love to use!"
DR. LISA HUSTON, DVM, VET CONSULTANT
Frequently Asked Questions
How much does shipping cost and when will I receive it?

Enjoy free shipping on orders over $50 (US only). It takes about 24-48 hours for processing your order. Delivery times may vary based on your location, but typically, if you choose for DHL shipping it takes 4-7 business days. Rest assured that your order will arrive promptly and safely to your doorstep!
Do you offer any guarantee?

At Pelsbarn, we stand firmly behind the quality of our products. That's why we offer you peace of mind with our comprehensive warranty terms.

30-Day Money-Back Guarantee: We're confident that you'll fall in love with our Pelsbarn products. But we also understand that individual preferences can vary. That's why we offer a 30-day money-back guarantee on all non-sale items. If, for any reason, you're not entirely satisfied with your purchase, you can return the product within 30 days from the date of purchase. We'll refund you the full purchase amount with no cumbersome questions or hassle.

We want you to shop at Pelsbarn with confidence, knowing that we stand by our products and strive for your complete satisfaction. If you have any questions, please feel free to contact our customer service.

Your satisfaction is our priority!