''Finally! A bed my picky, sensitive pup loves!!''
- Lisa (verified customer)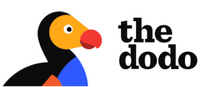 Cherish the memory of your beloved pets with our Cherished Companion Keepsakes collection. Each product in this heartfelt collection is designed to help you honor and remember the special bond you shared with your faithful companions. 
Thoughtful Pet Remembrance
High-Quality Materials
Versatile Display Options
Heartfelt Engravings
Regular price
$34
Sale price
$24
Unit price
per
Save $10 29% OFF
Sold out
This sale ends on Thursday, 09.28.2023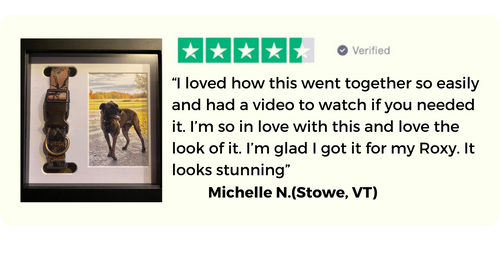 WHAT'S INCLUDED - you'll love it!

+

-

Order today, and you'll receive everything you need to honor, cherish, and celebrate the love and memories you shared with your beloved pet. - all at a price you can afford.

Original Pelsbarn Cherished Companion Keepsakes designed to provide comfort to yourself or a grieving friend
BONUS #1: A free Dog tooth brush to help keep your furry friend's teeth clean and healthy
BONUS #2: Our Exclusive ebook ''12 Signs Your Dog is Happy'', to help you better understand your dog's behavior and promote their overall health and wellbeing
BONUS #3: Our Informative Book ''How to Easily Learn Your Dog Everything'', filled with tips and advice for training your dog and building a stronger bond with your furry friend
BONUS #4: Free access to our 'Dog Mom Community', where you can ask all your questions and connect with like-minded dog moms!
FREE 2 YEAR WARRANTY - only from pelsbarn.org

+

-

Guaranteed Tail-Wagging Comfort: Our Pelsbarn Bed Comes with a 2 year warranty.

We're confident that you will LOVE the original Pelsbarn Cherished Companion Keepsakes. That's why we're offering a 2 (!) year money-back guarantee. If for any reason you aren't satisfied, we'll give you a full refund - no questions asked.
FREE SHIPPING & RETURNS 🇺🇸

+

-

At Pelsbarn, we get it - when you need something special to remember your loving pet, you need it now! That's why we offer fast shipping with DHL, so you can create the perfect keepsake in no time. And when you spend over $50, we'll even cover the shipping within the US for free!

And if you're not completely satisfied, our easy returns will make it a walk in the park. Shop with confidence and give yourself or a friend the ultimate keepsake they deserve today!

* all sale, discounted, and promotional items are excluded.
View full details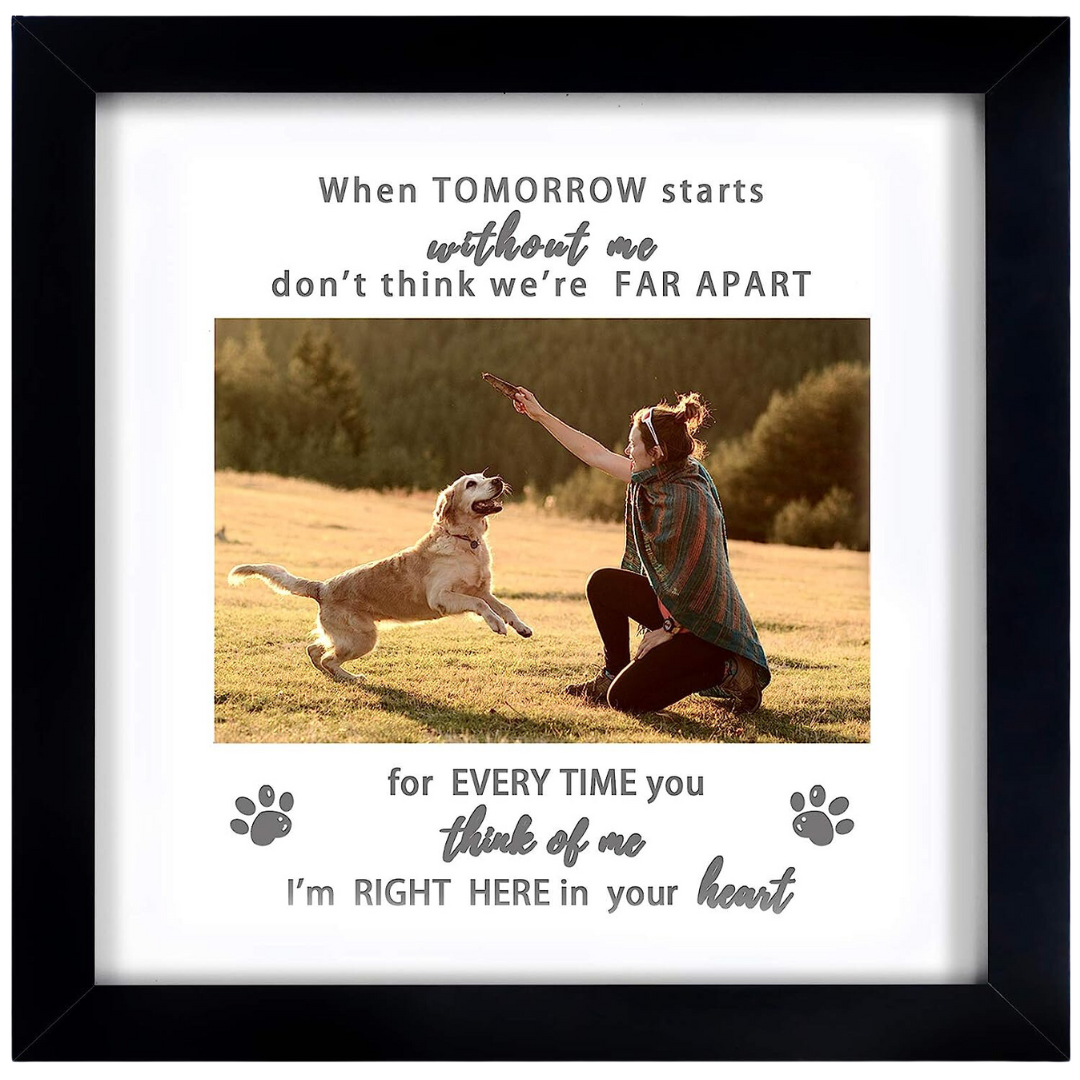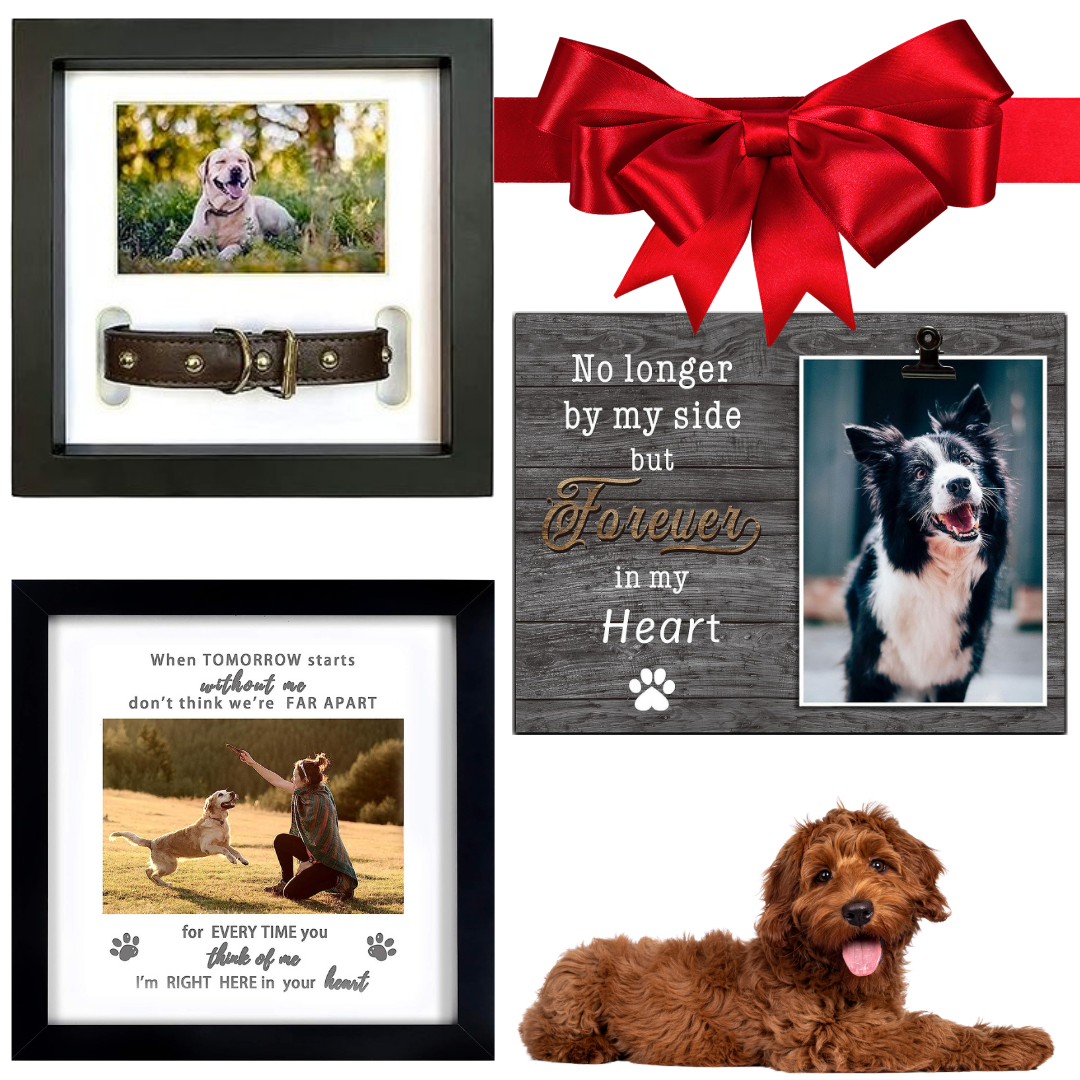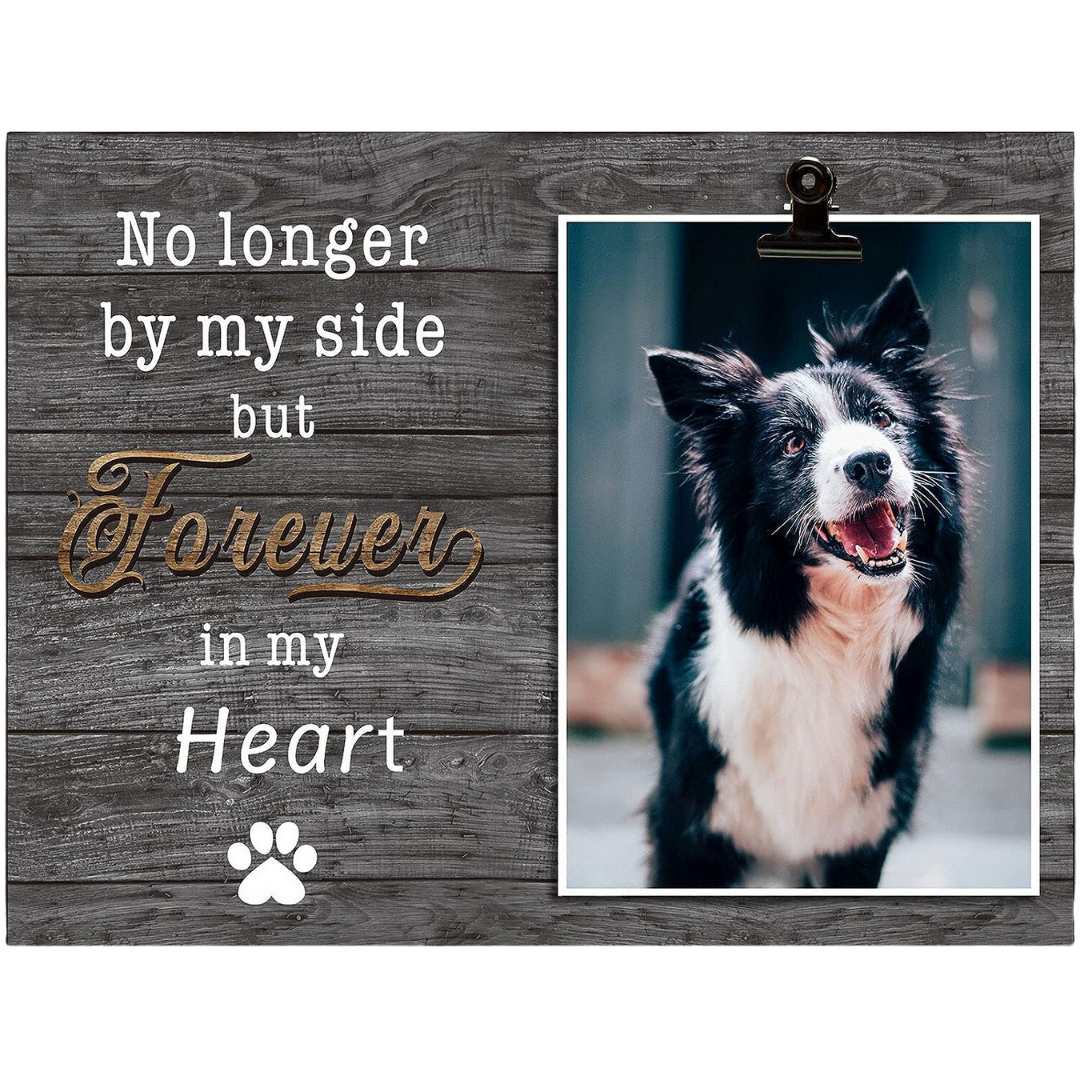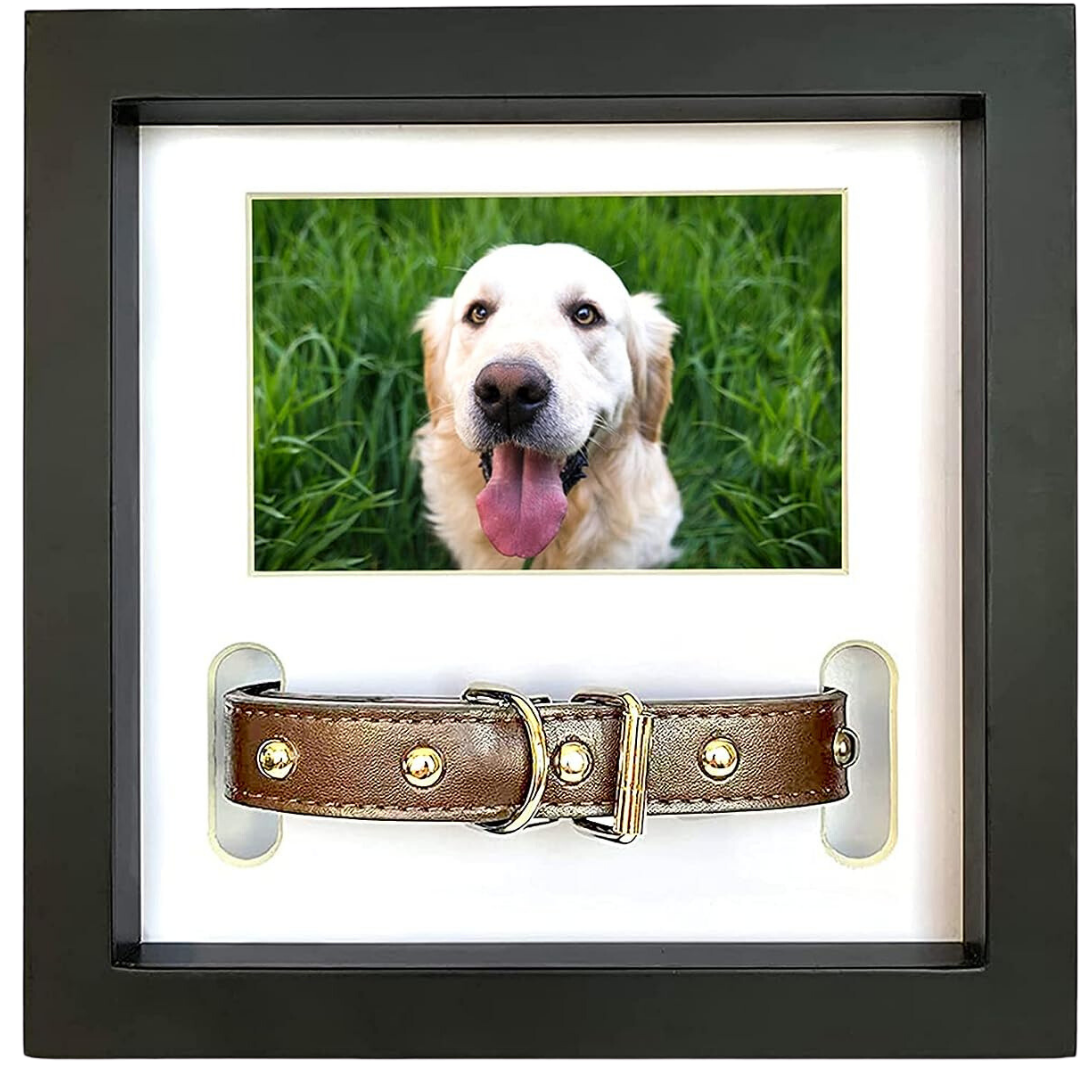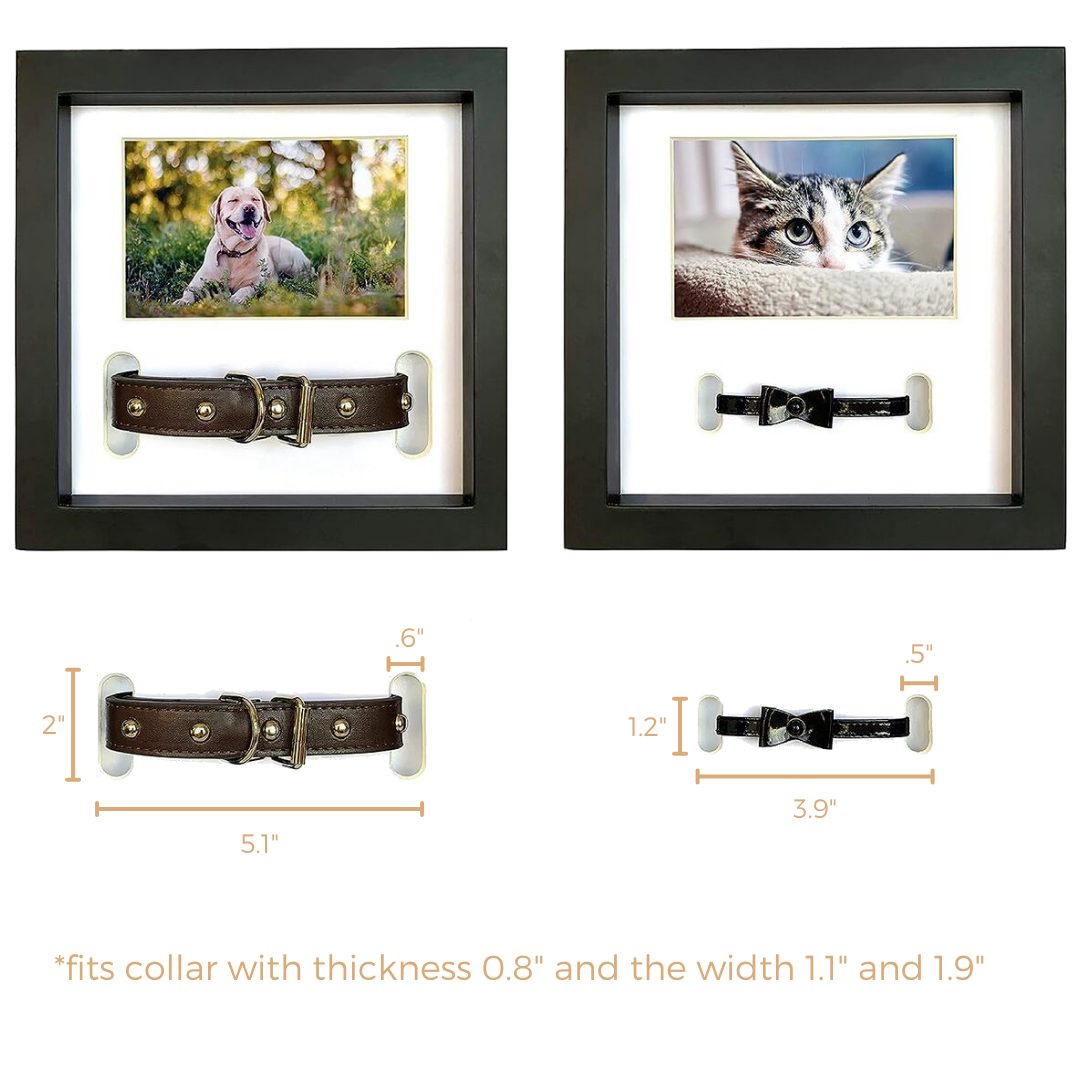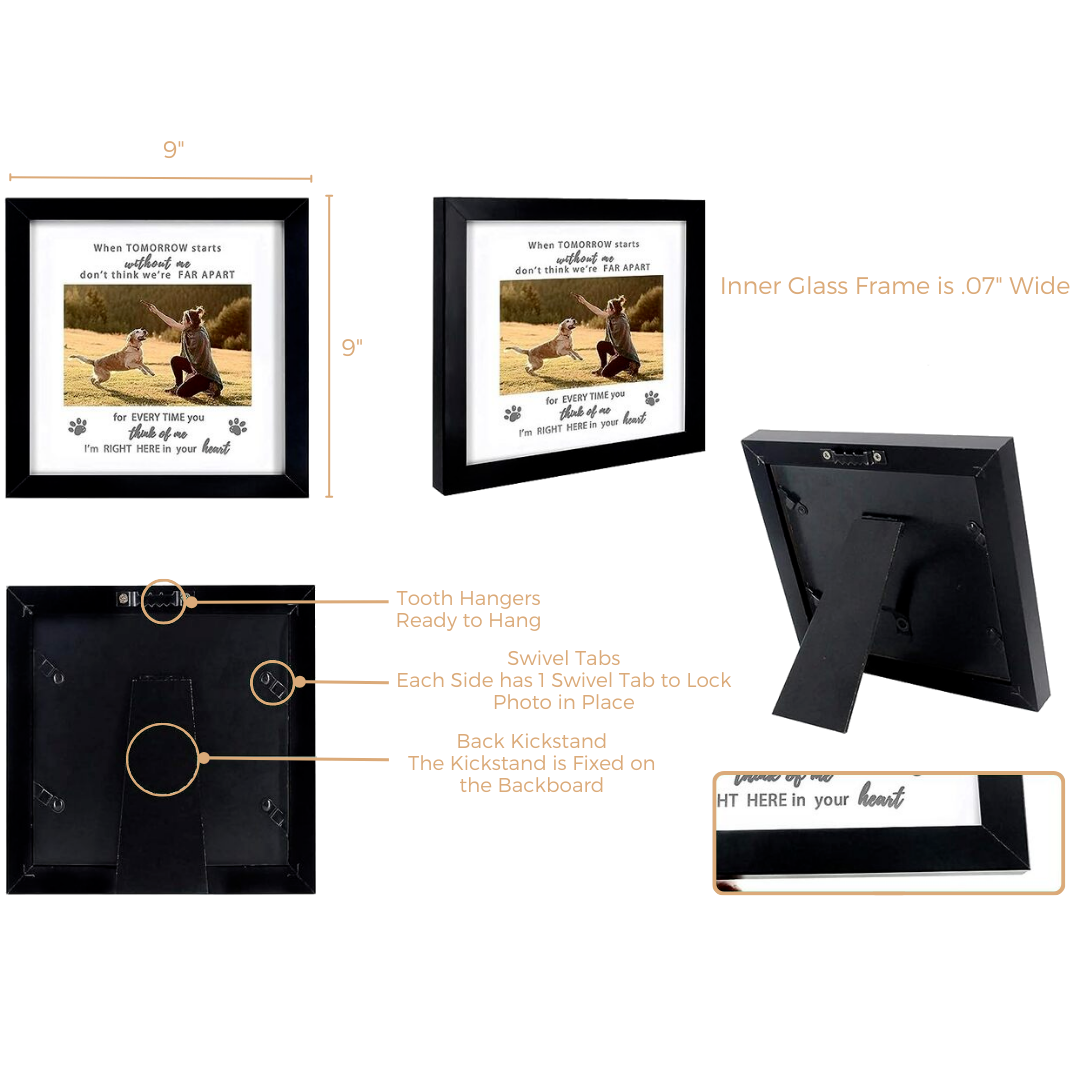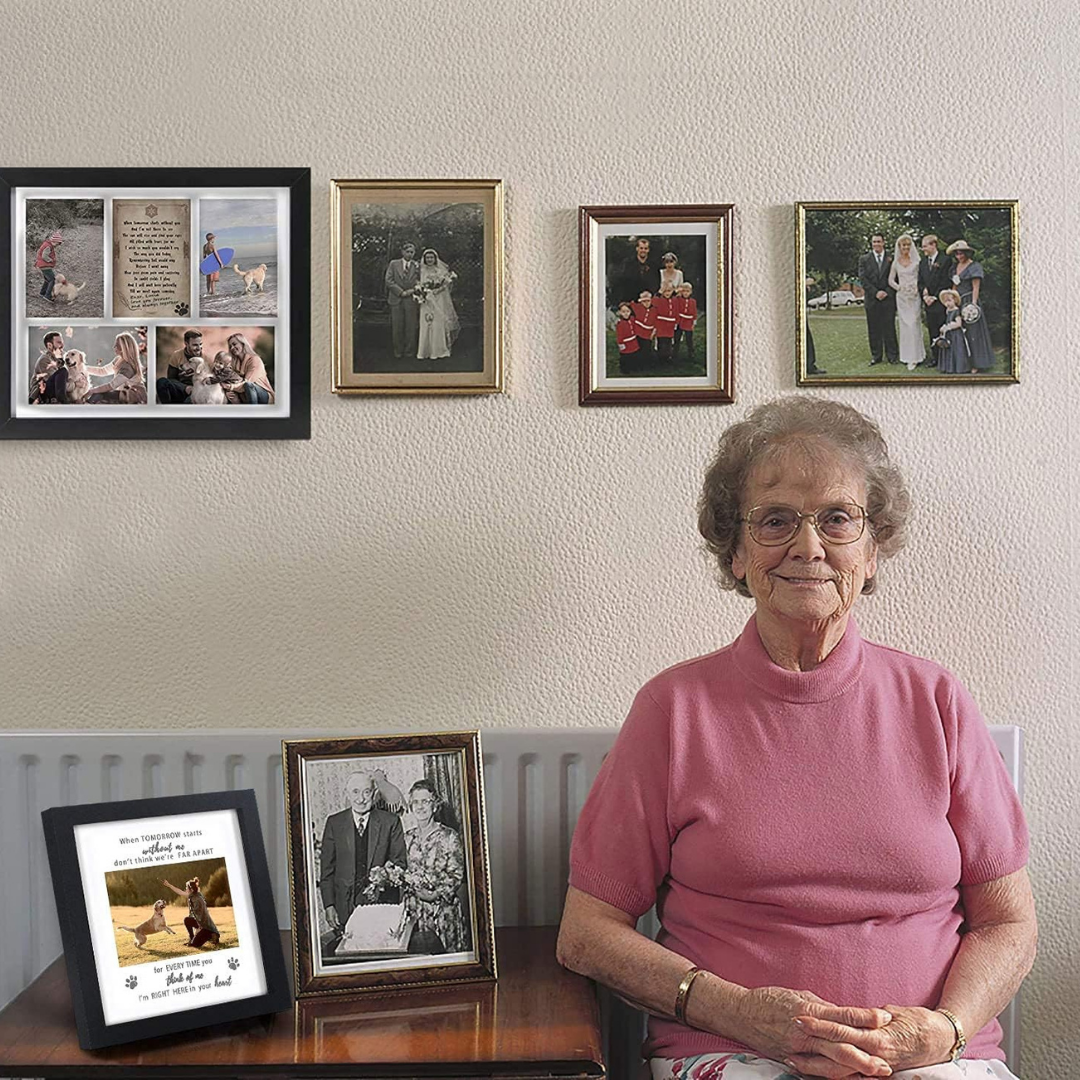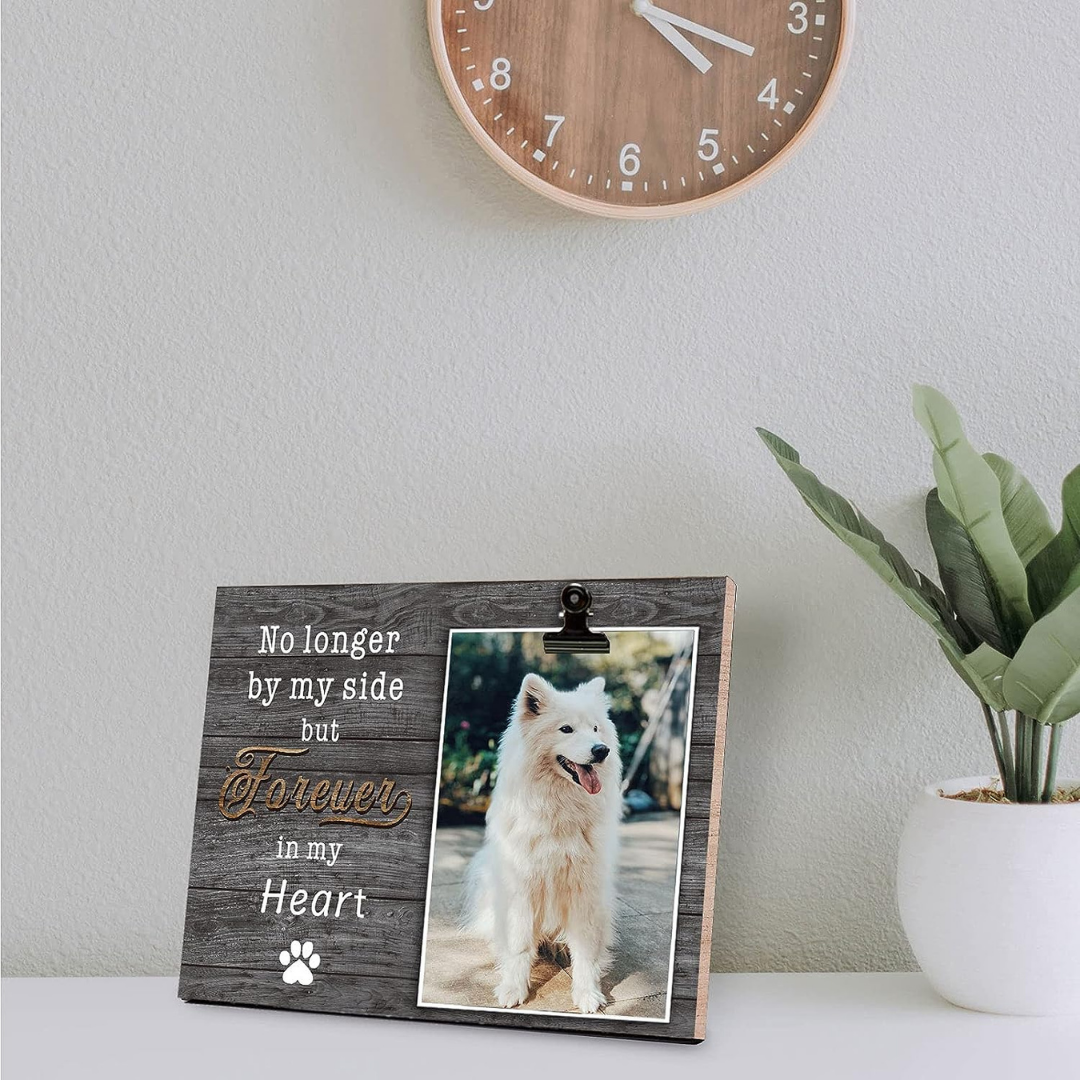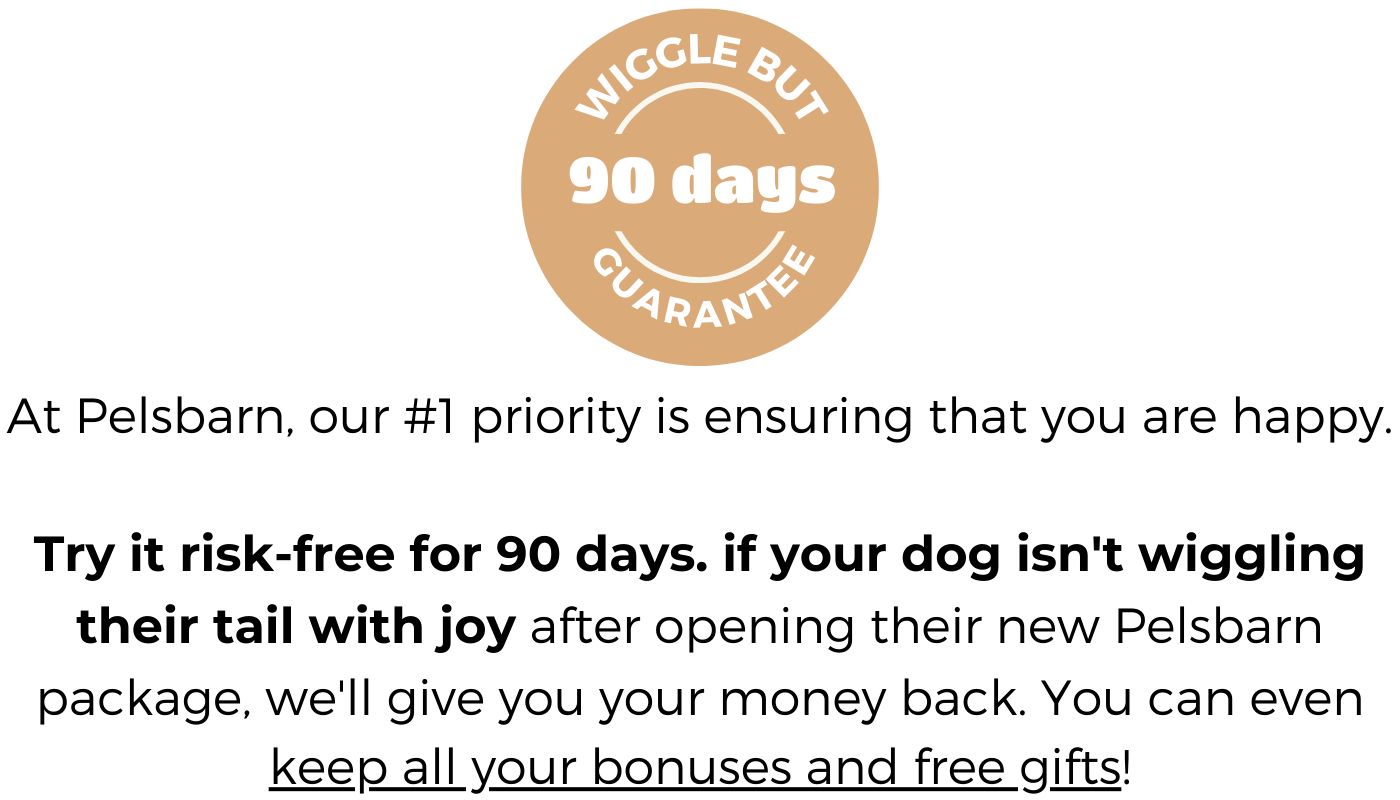 A Beautiful Tribute to Your Furry Family Member
Designed to help you remember and honor all the cherished pets who have left pawprints on your heart. It's a touching way to celebrate the joy they brought to your life and keep their memory alive.

✓ Thoughtful Pet Remembrance: Designed to keep their spirit alive

✓ Versatile Options: Helps you create a tribute that captures your pet's essence

✓ High-Quality Materials: Ensures that it seamlessly fits into your living

✓ Heartfelt Engravings: A a beautiful reminder of the enduring love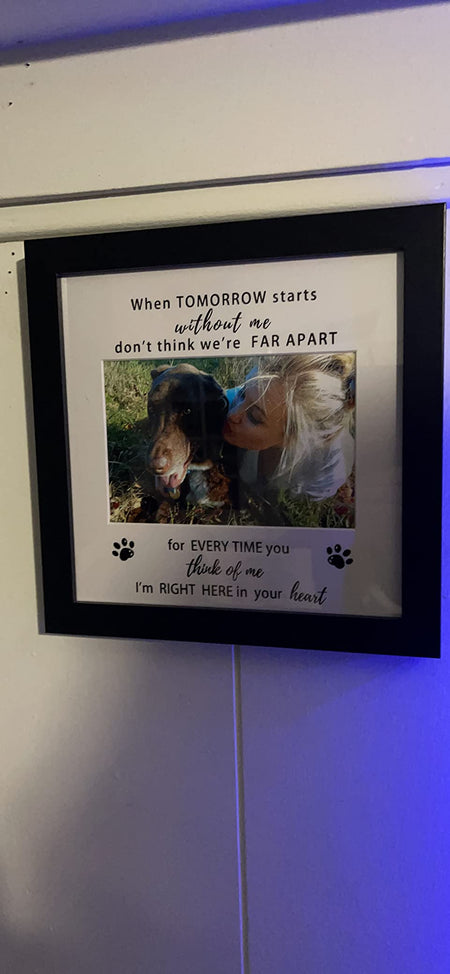 See What Our Customers Are Barking About
"Warms my heart"
"I was looking for a memorial gift after my girl passed away. This caught my eye. It has turned out to be just what I needed to help me grieve the loss, but celebrate her life. "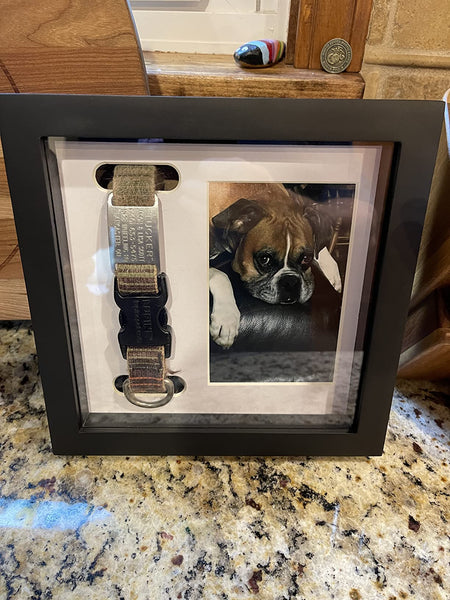 Dogs and their owners have spoken:
"Nice Quality"
"This is a wonderfully crafted, sturdy shadow box that serves as the perfect way to remember our beloved pets. There are mulitple ways and inserts to use the frame depending if you have a verticle or horizontal photo."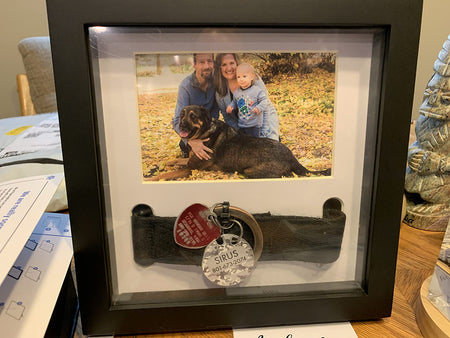 Dogs and their owners have spoken:
"Perfect frame"
"The frame is perfect for our memory wall featuring our family dog. We miss him and love him so much. He was with us through everything. Thank you for a wonderful frame keepsake."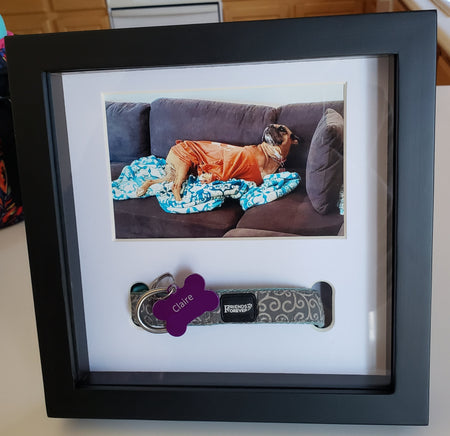 Dogs and their owners have spoken:
"Absolutely Perfect"
"The sudden loss of our rescue we had for 8 years was hard, especially for my son who grew up with her. We found this in our search for something to remember her and it is perfect. Everything was packaged and shipped carefully enough to arrive in perfect condition."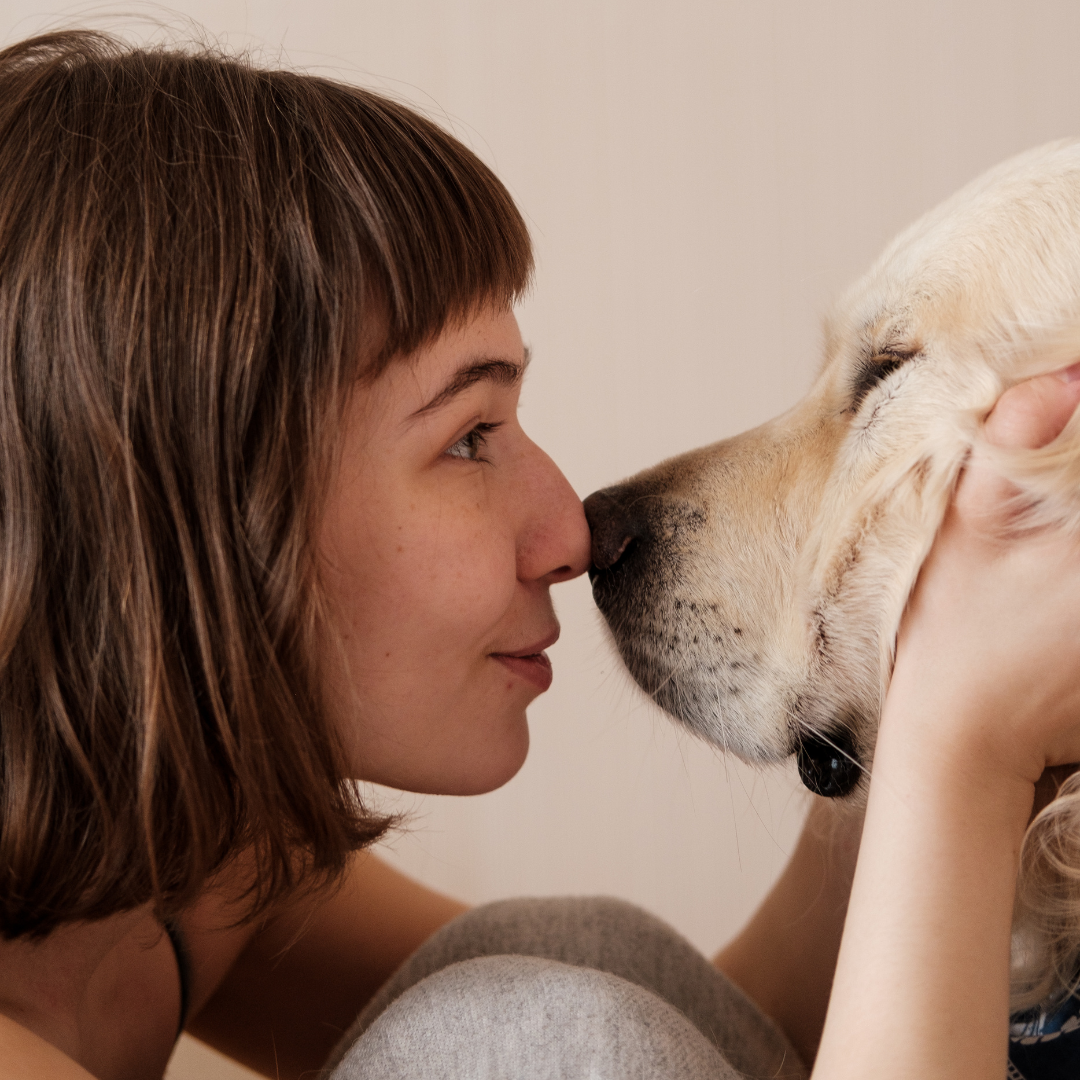 Honor Your Furry Friend
Losing a beloved pet is a heart-wrenching experience, and finding a way to honor their memory can bring solace during this difficult time.
Order yours today and create a lasting tribute to your cherished companion.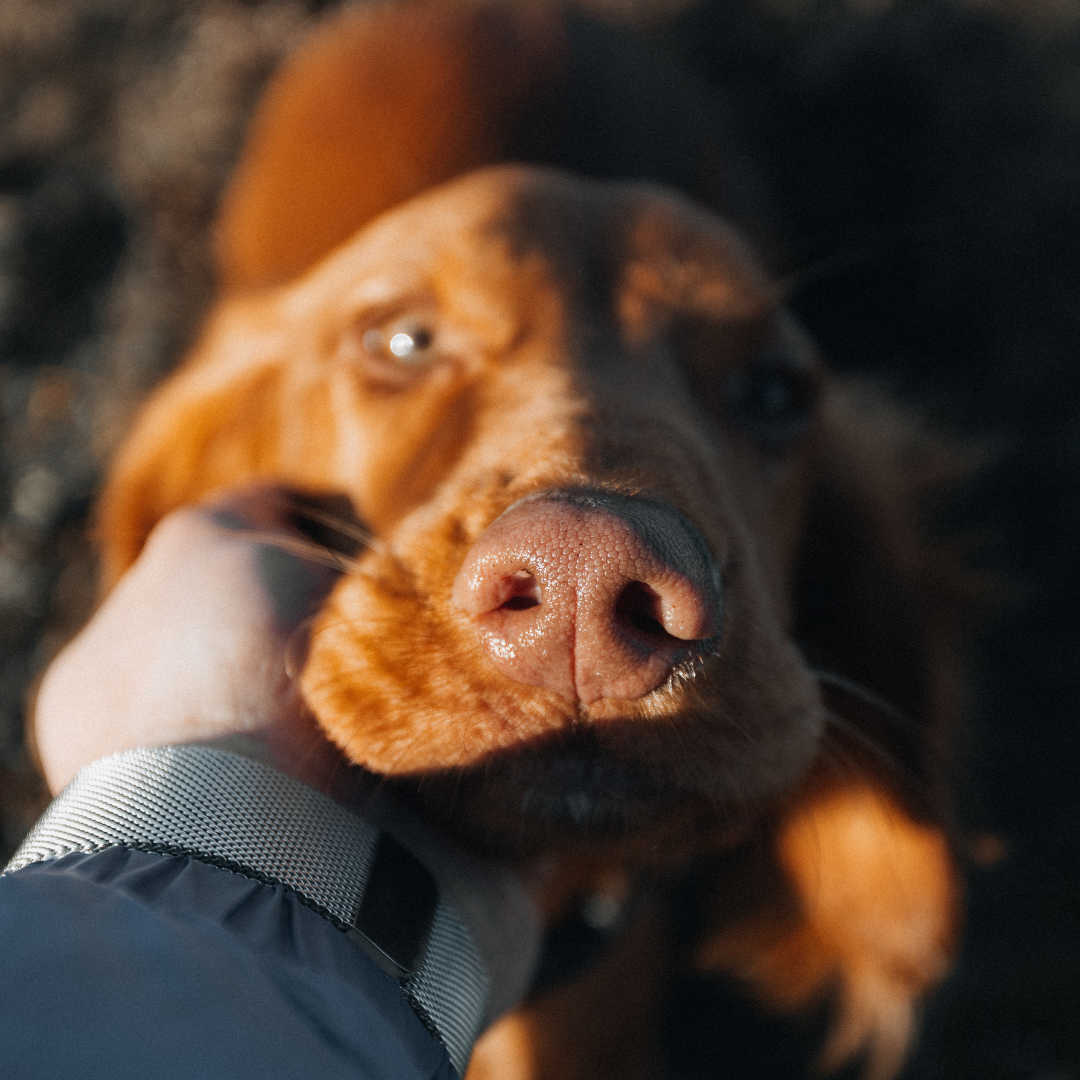 Capture Your Pet's Essence
Beyond being a beautiful keepsake, our frame is the perfect way to display precious photos of your pet.

Whether it's a brilliant smile, a milestone, a happy moment, or a special achievement, this frame serves as a heartfelt tribute to your lost pet member.
Versatile Display Options

Our collection includes tabletop frames with easel backs for easy display on shelves, desks, or counters, as well as wall-mounted frames for prominent placement in your home.

Heartfelt Engravings

Each item in the Cherished Companion Keepsakes collection features touching engravings that express the deep love and lasting impact of your pets. These words provide comfort during the grieving process.



High-Quality Materials

Crafted with care and attention to detail, these keepsakes are made from premium materials. From natural wood frames to durable glass, each product is designed to preserve your precious memories.
Free, no-contact

delivery*

100-night
risk-free trial*
"It was beautiful. It will make a nice gift for my friend. Its very hard when you lose a pet this is a wonderful memorial." - Suzanne Davies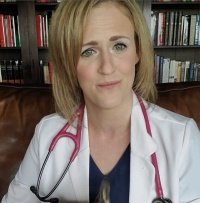 "Pelsbarn provides a product that I trust and my patients love to use!"
DR. LISA HUSTON, DVM, VET CONSULTANT
Frequently Asked Questions
How much does shipping cost and when will I receive it?

Enjoy free shipping on orders over $50 (US only). It takes about 24-48 hours for processing your order. Delivery times may vary based on your location, but typically, if you choose for DHL shipping it takes 4-7 business days. Rest assured that your order will arrive promptly and safely to your doorstep!
What is the size of the Pelsbarn Cherished Companion Keepsakes?

Our Pelsbarn Cherished Companion Keepsakes comes in 9" x 9" and 6.5" x 8.5"

All frame options hold a 4" x 6" picture. Please check size guide for specific measurements per frame option.

Do you offer any guarantee?

At Pelsbarn, we stand behind the quality and comfort of our products, which is why we offer a 2 year money-back guarantee. If for any reason, you or your furry friend are not completely satisfied with your purchase, simply return it for a full refund - no questions asked. We're confident that our Cherished Companion Keepsakes will meet your expectations!

*all sale, discounted, and promotional items are excluded.