This One's For The Dog Moms Who Want the Best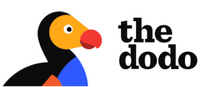 The ultimate solution to beat the summer heat for your furry companion - the Pelsbarn Cooling Vest! Designed to keep your dog cool, comfortable, and safe during all your outdoor adventures, this innovative vest is a must-have for every pet owner.
Breathable and Lightweight
Enhanced Comfort
Easy to Use
Reflective UV Mesh
Regular price
$34
Sale price
$29
Unit price
per
Save $5 15% OFF
Sold out
This sale ends on Thursday, 09.28.2023
WHAT'S INCLUDED - you'll love it!

+

-

Order today, and you'll receive everything you need to help your dog feel happy, cool, and comfortable - all at a price you can afford.

Original Pelsbarn Cooling Vest: designed with your dog's comfort and happiness in mind
BONUS #1: A free Dog tooth brush to help keep your furry friend's teeth clean and healthy
BONUS #2: Our Exclusive ebook ''12 Signs Your Dog is Happy'', to help you better understand your dog's behavior and promote their overall health and wellbeing
BONUS #3: Our Informative Book ''How to Easily Learn Your Dog Everything'', filled with tips and advice for training your dog and building a stronger bond with your furry friend
BONUS #4: Free access to our 'Dog Mom Community', where you can ask all your questions and connect with like-minded dog moms!
FREE 2 YEAR WARRANTY - only from pelsbarn.org

+

-

Guaranteed Tail-Wagging Comfort: Our Pelsbarn Cooling Vest Comes with a 2 year warranty.

We're confident that your furry friend will LOVE the original Pelsbarn Cooling Vest. That's why we're offering a 2 (!) year money-back guarantee, so your dog can try it out and wag their tail in comfort. If for any reason you or your furry friend aren't satisfied, we'll give you a full refund - no questions asked.
FREE SHIPPING AND RETURNS 🇺🇸

+

-

At Pelsbarn, we get it - when your dog needs a a cooling vest, they need it now! That's why we offer fast shipping with DHL, so your furry friend can start enjoying the hot weather in comfort in no time. And when you spend over $50, we'll even cover the shipping within the US for free!

And if your dog's not completely satisfied, our easy returns will make it a walk in the park. Shop with confidence and give your furry friend the ultimate cooling experience they deserve today!

* all sale, discounted, and promotional items are excluded.
View full details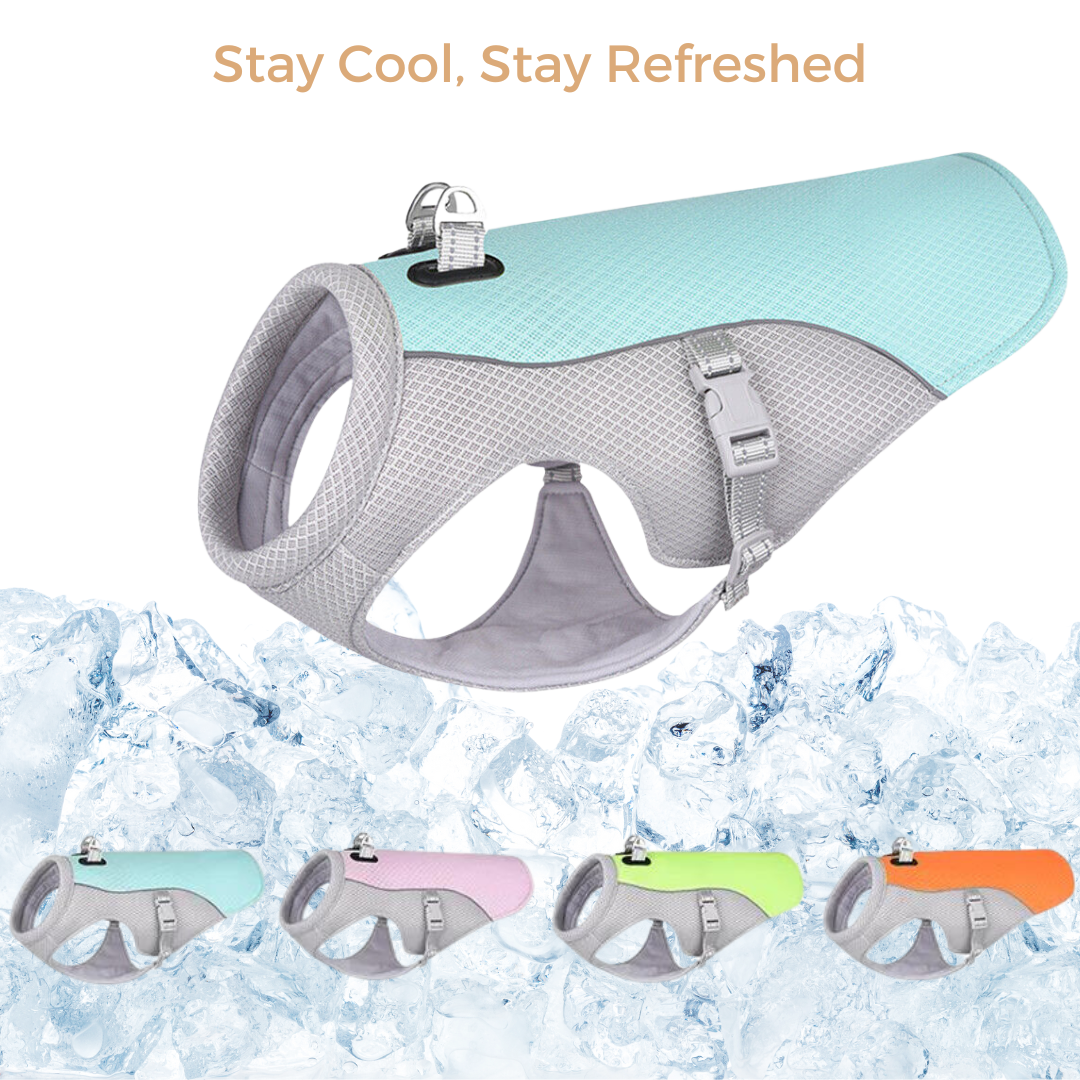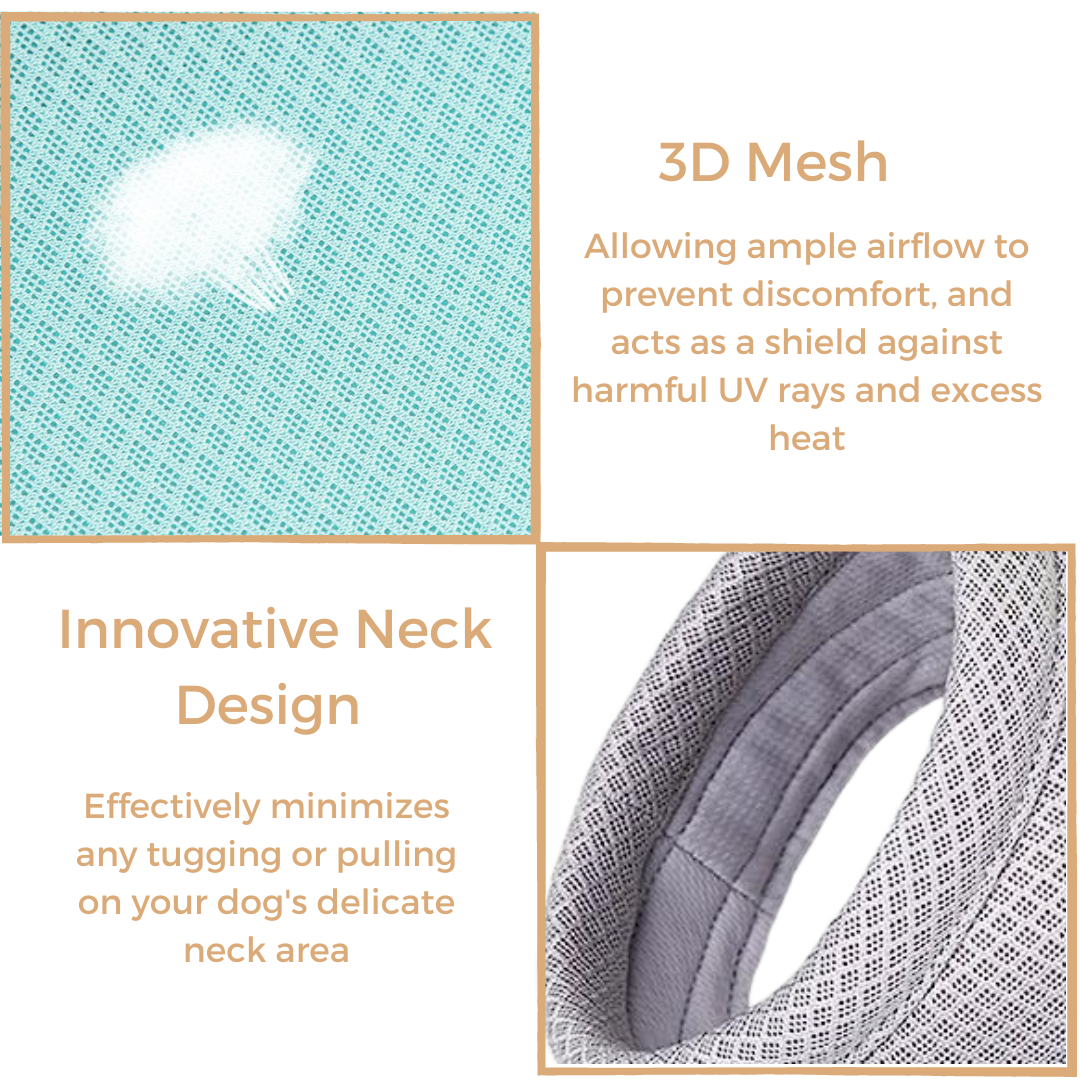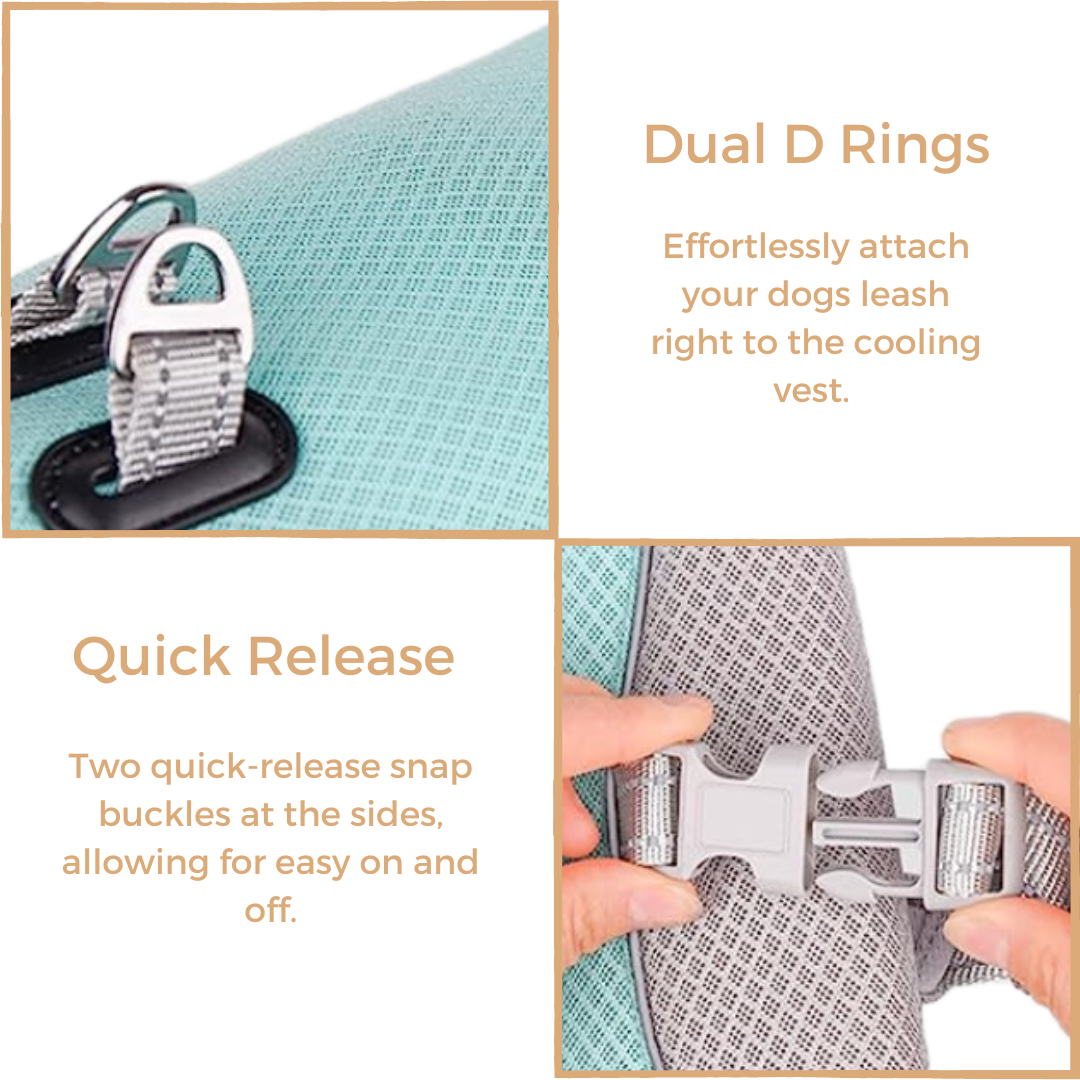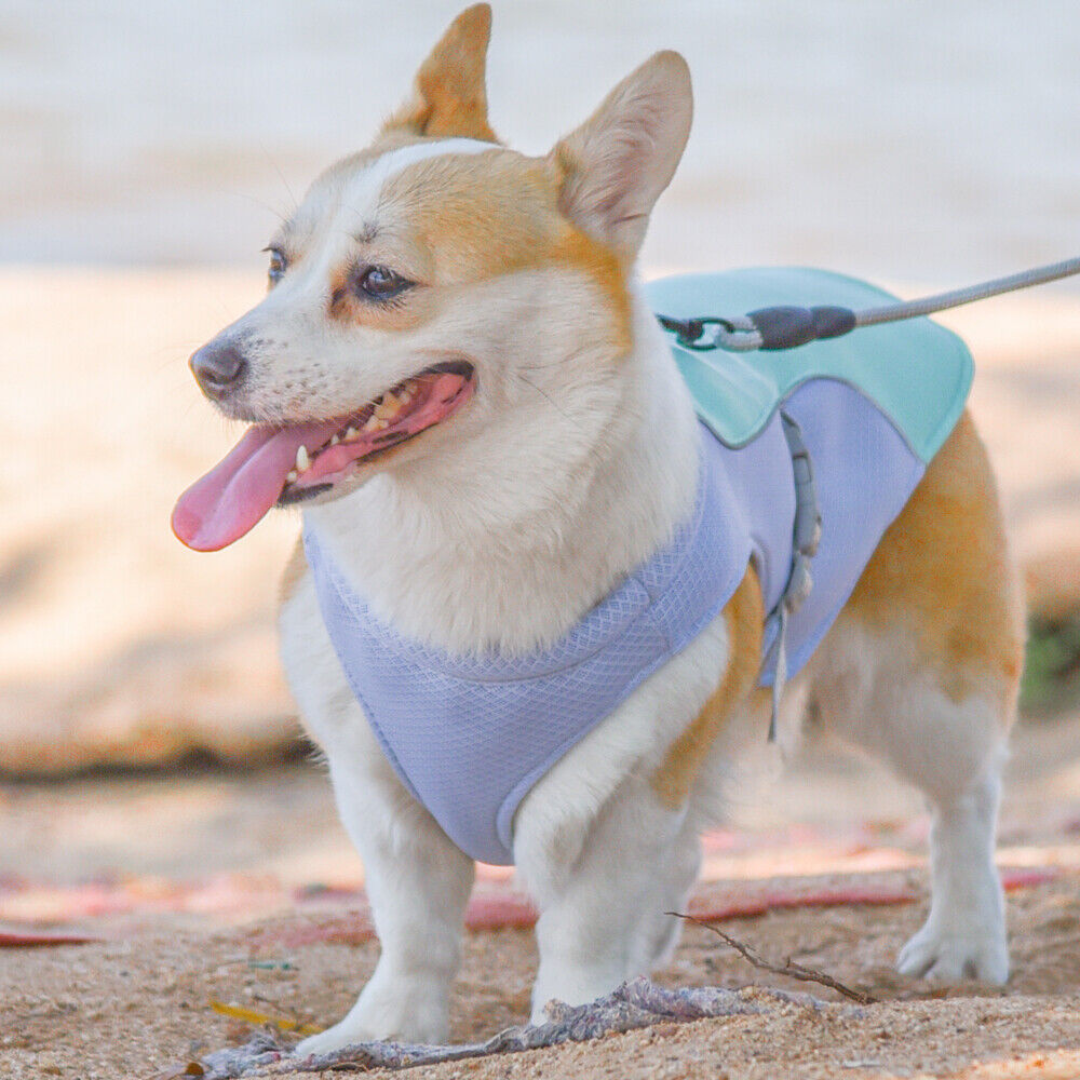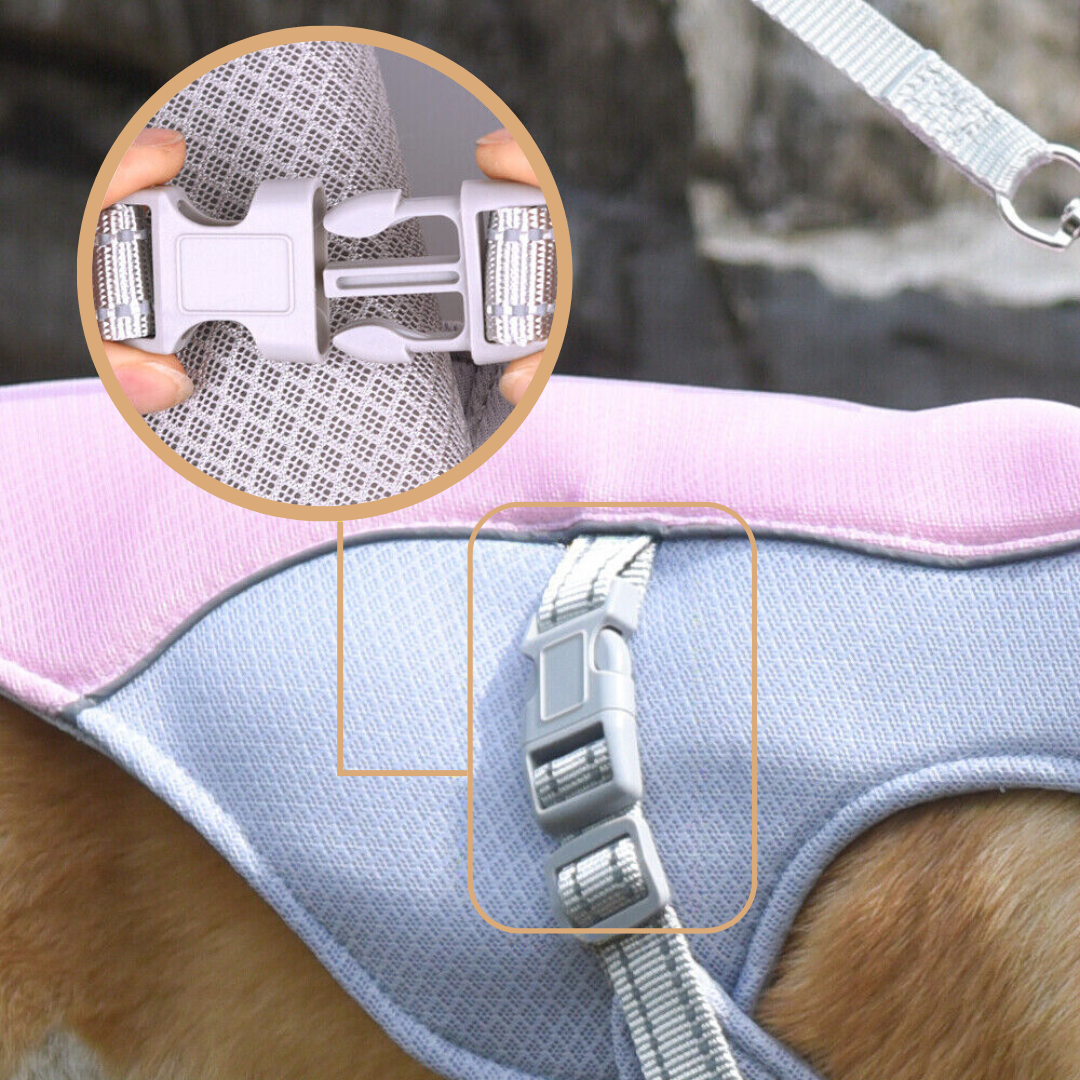 More Than Just a Vest: The Surprising Benefits
Give your furry friend the gift of coolness, protection, and unforgettable memories this summer!

✓ Tailored Comfort: Waist straps ensure unrestricted movement and maximum comfort

✓ Safety First: Ensures your pup stands out in low-light conditions with 3M reflective strips

✓ 3D Mesh: Breathable and lightweight, allowing ample airflow to prevent discomfort

✓ Effortless Cleaning: Easily rinse it off with water, ensuring convenience and hygiene at all times
See What Our Customers Are Barking About
"Super Cool and Comfy Dog Vest!"
"This cooling vest is made from a very durable mesh padded fabric that can be used wet or dry to keep your dog cool! In the HOT Arizona summertime, this is a welcome feature when we take our fur-baby out for a stroll! The materials are similar to high end golf bags - lightweight and high-tech!"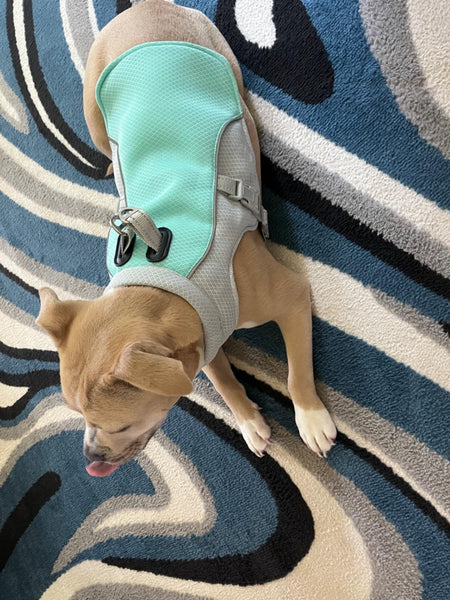 Dogs and their owners have spoken:
"It works!"
"This thing works! My old boy can stay outside much longer with minimal panting."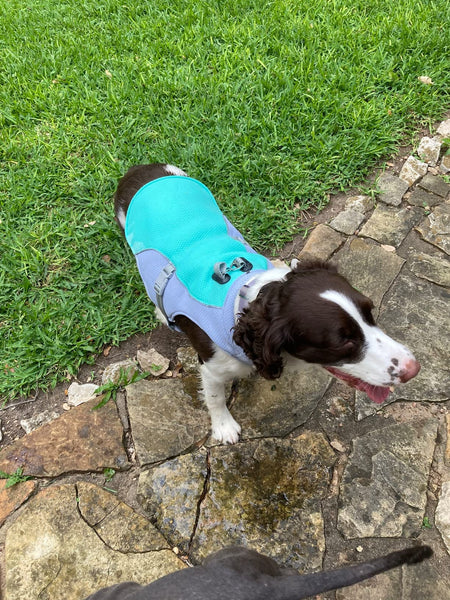 Dogs and their owners have spoken:
"Amazing find"
"These cooling vests are fabulous! I wish I had gotten one sooner! I purchased this for my dog who I take to dog shows."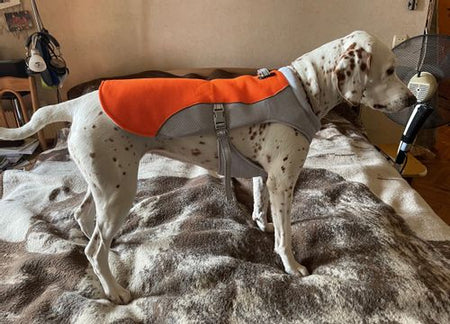 Dogs and their owners have spoken:
"Perfect!"
"Perfect for mix to protect his skin(he has alopecia). You have no idea how long I have been looking for something!"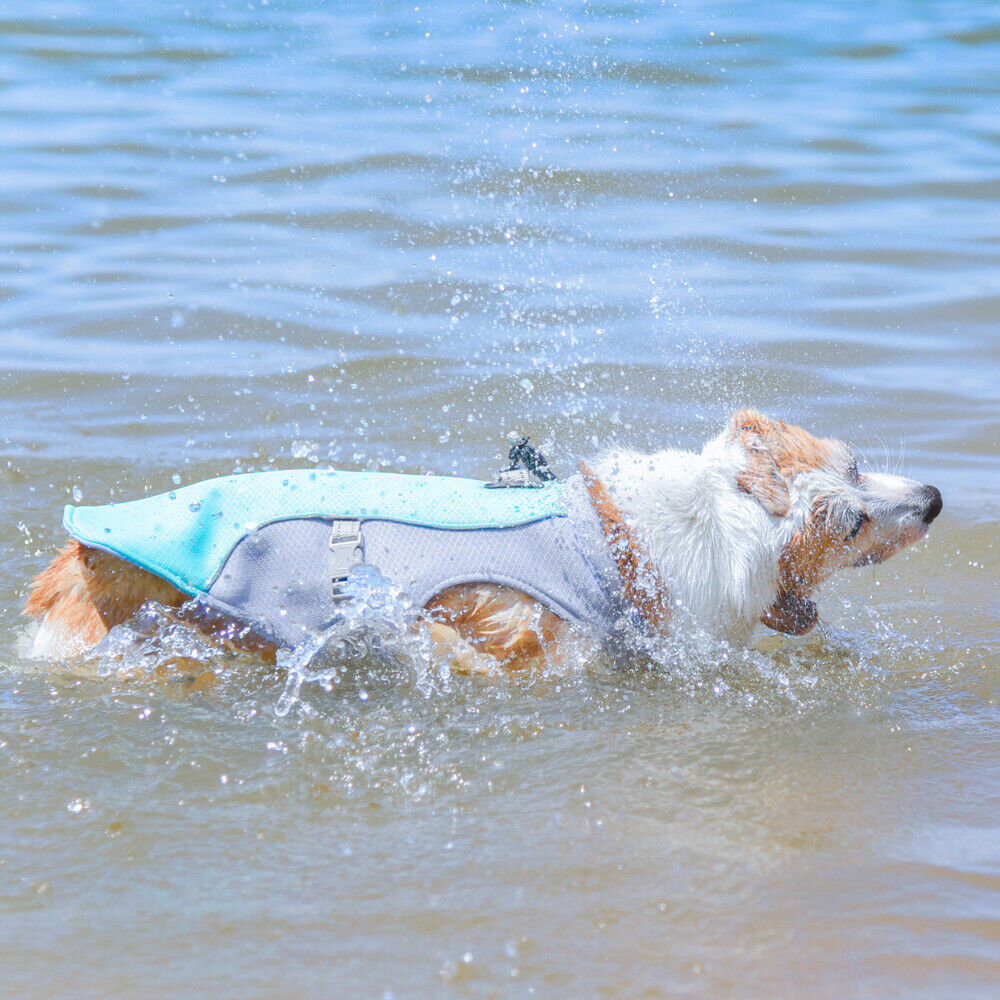 Protect Your Furry Friend
No dog should have to suffer from overheating, which can lead to serious medical issues.

Give the gift of cooling and comfort with this new popular Pelsbarn Cooling Vest.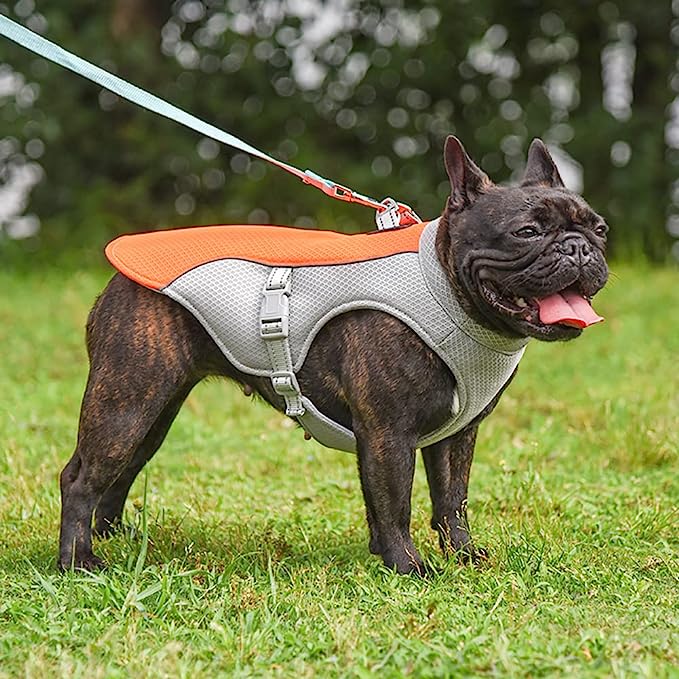 Experience worry-free outdoor fun
Watching your furry friend overheat and become dehydrated can be frightening.

Experience the incredible benefits of our breathable design, unmatched cooling technology, and dedication to your dog's well-being.
Three-Layer Cooling

The outer layer reflects heat and promotes evaporation, while the middle layer absorbs and stores moisture, ensuring your pet stays cool and comfortable.

Seamless Integration

Equipped with two sturdy D-rings, allowing for easy attachment to traction rope hooks, eliminating unnecessary swinging and providing a secure connection.

Effortless On & Off

The adjustable belt buckle ensures a secure fit for various sizes, while the elastic neck design offers a comfortable and unrestricted fit.
"Don't let your furry friend miss out on summer fun due to the heat and get the Pelsbarn Cooling Vest!'' - Amanda J.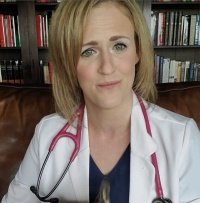 "Pelsbarn provides a cooling vest that I trust and my patients love to use!"
DR. LISA HUSTON, DVM, VET CONSULTANT
Frequently Asked Questions
Are the Cooling Vests washable?

Yes! The Cooling Vest is easily hand washable.
How much does shipping cost and when will I receive it?

Enjoy free shipping on orders over $50 (US only). It takes about 24-48 hours for processing your order. Delivery times may vary based on your location, but typically, if you choose for DHL shipping it takes 4-7 business days. Rest assured that your order will arrive promptly and safely to your doorstep!
What is the size of the Pelsbarn Cooling Vest?

Our Pelsbarn Cooling Vest comes in five sizes from S to XXL

Before placing your order, please ensure to measure your dog's back, chest, and neck and refer to the size chart to select the appropriate size.
Do you offer any guarantee?

At Pelsbarn, we stand behind the quality and comfort of our products, which is why we offer a 2 year money-back guarantee. If for any reason, you or your furry friend are not completely satisfied with your purchase, simply return it for a full refund - no questions asked. We're confident that our Cooling Vest will meet your expectations and exceed your pup's wildest dreams!

*all sale, discounted, and promotional items are excluded.