Attention to all the caring Dog Moms out there who prioritize their fur babies' well-being.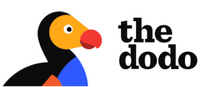 Orders before 2pm, Ship Today
Due to the heat in Arizona and several states, we have decided to celebrate our 4-year anniversary by offering assistance and giving away 1 free cooling mat with every order.
Regular price
$35
Sale price
$24
Unit price
per
Save $11 31% OFF
Sold out
This sale ends on Thursday, 09.28.2023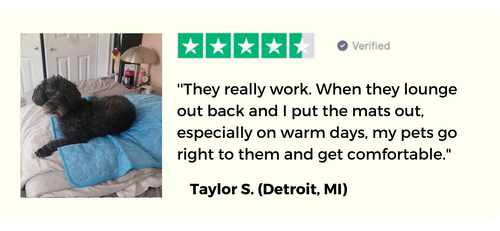 WHAT'S INCLUDED - you'll love it!

+

-

Order today, and you'll receive everything you need to help your dog feel happy, healthy, and comfortable - all at a price you can afford.

Original Pelsbarn cooling mat (+ 1 for FREE) designed with your dog's comfort and happiness in mind
BONUS #1: A free Dog tooth brush to help keep your furry friend's teeth clean and healthy
BONUS #2: Our Exclusive ebook ''12 Signs Your Dog is Happy'', to help you better understand your dog's behavior and promote their overall health and wellbeing
BONUS #3: Our Informative Book ''How to Easily Learn Your Dog Everything'', filled with tips and advice for training your dog and building a stronger bond with your furry friend
BONUS #4: Free access to our 'Dog Mom Community', where you can ask all your questions and connect with like-minded dog moms!
FREE 2 YEAR WARRANTY - only from pelsbarn.org

+

-

Guaranteed Tail-Wagging Comfort: Our Pelsbarn Bed Comes with a 2 year warranty.

We're confident that your furry friend will LOVE the original Pelsbarn dog bed. That's why we're offering a 2 (!) year money-back guarantee, so your dog can try it out and wag their tail in comfort. If for any reason you or your furry friend aren't satisfied, we'll give you a full refund - no questions asked.
FREE SHIPPING & RETURNS 🇺🇸

+

-

At Pelsbarn, we get it - when your dog needs a new bed, they need it now! That's why we offer fast shipping with DHL, so your furry friend can start dreaming of chasing squirrels in comfort in no time. And when you spend over $50, we'll even cover the shipping within the US for free!

And if your dog's not completely satisfied, our easy returns will make it a walk in the park. Shop with confidence and give your furry friend the ultimate sleeping experience they deserve today!

* all sale, discounted, and promotional items are excluded.
View full details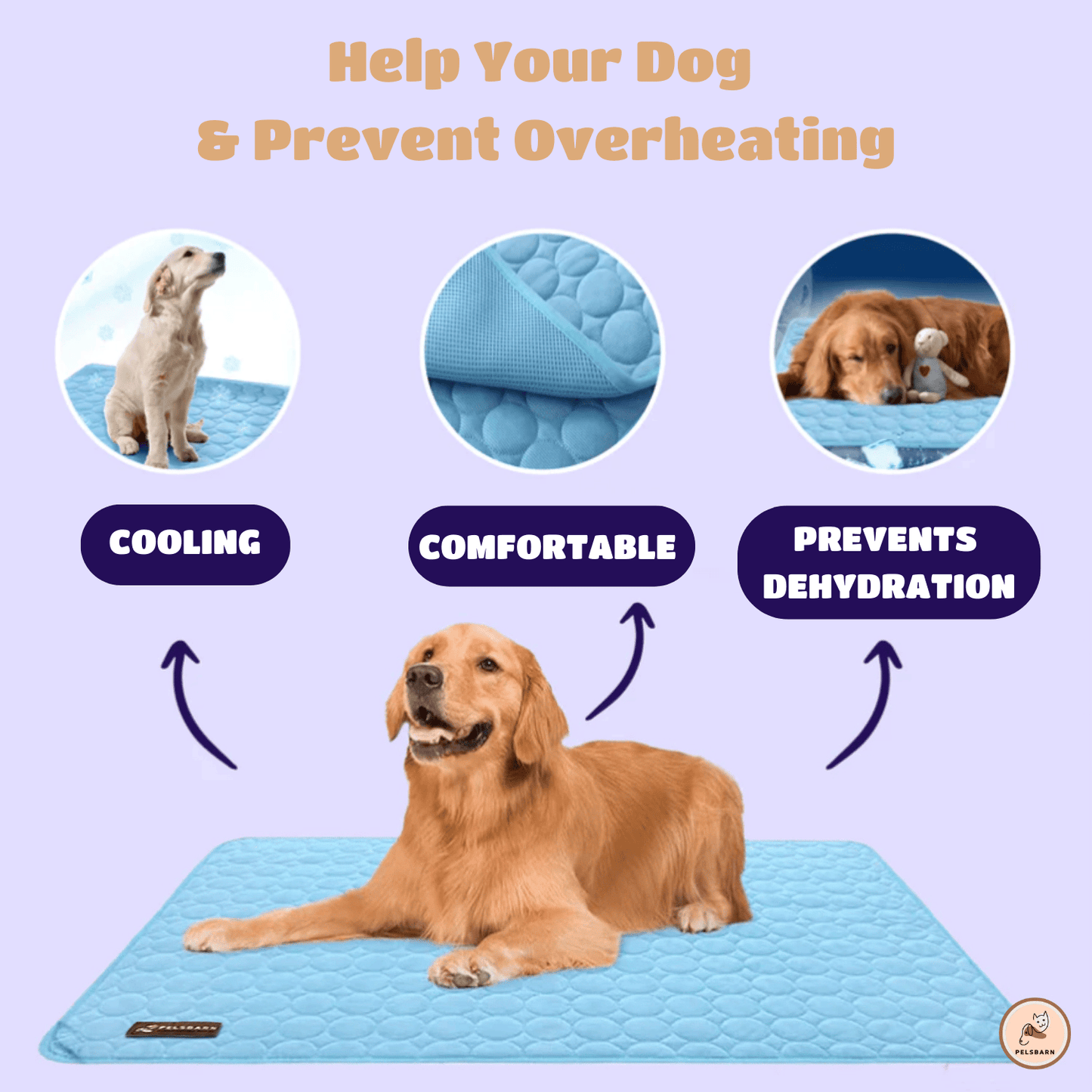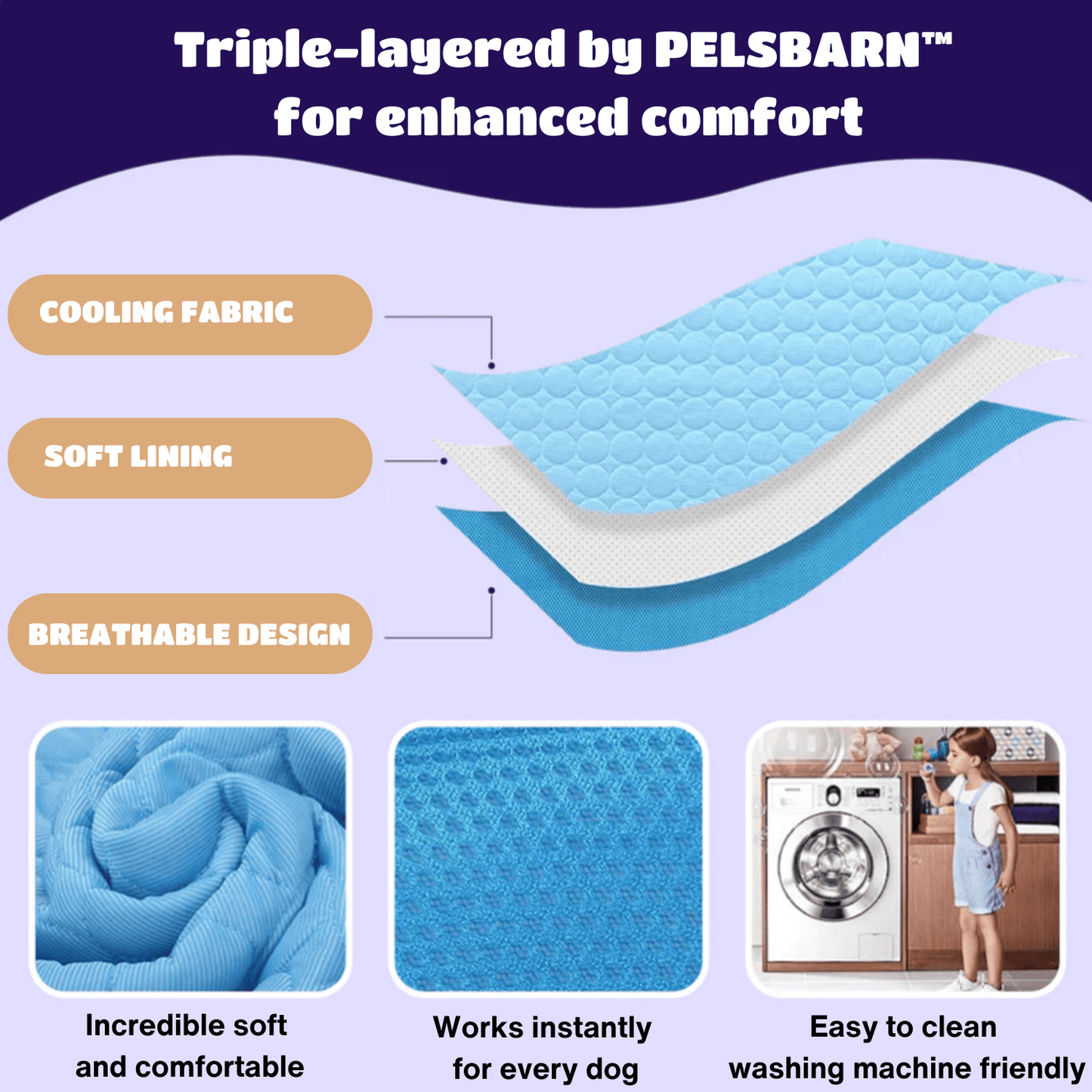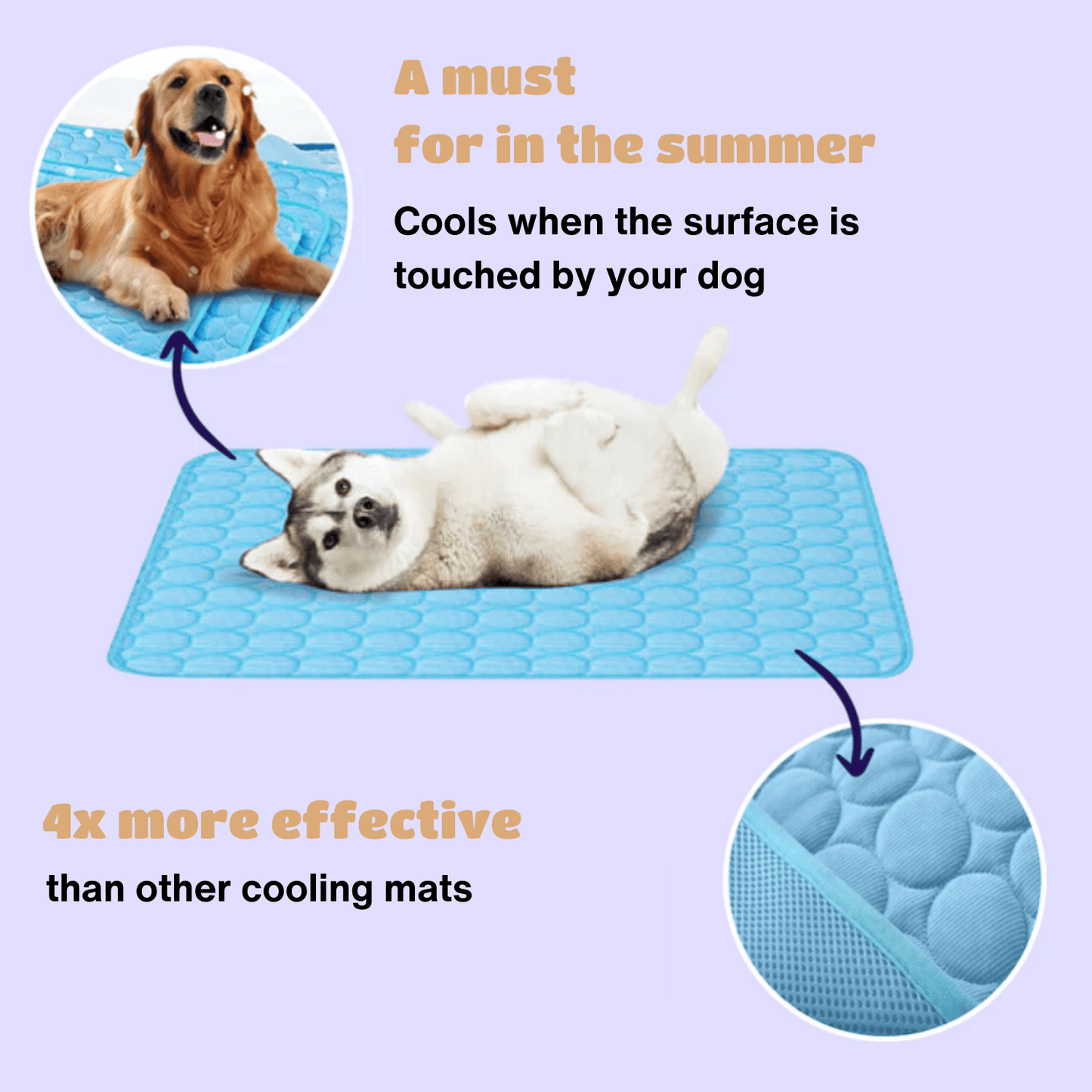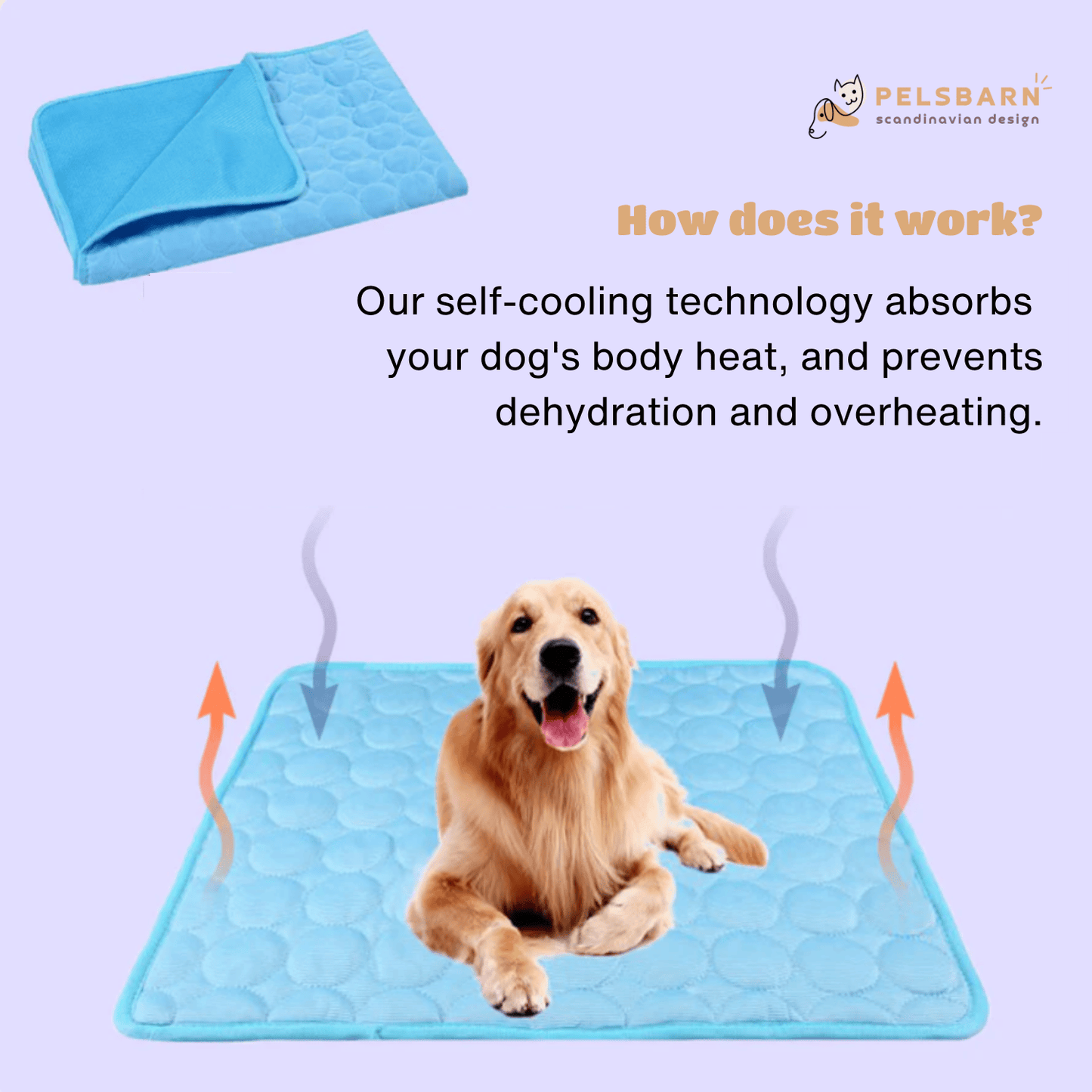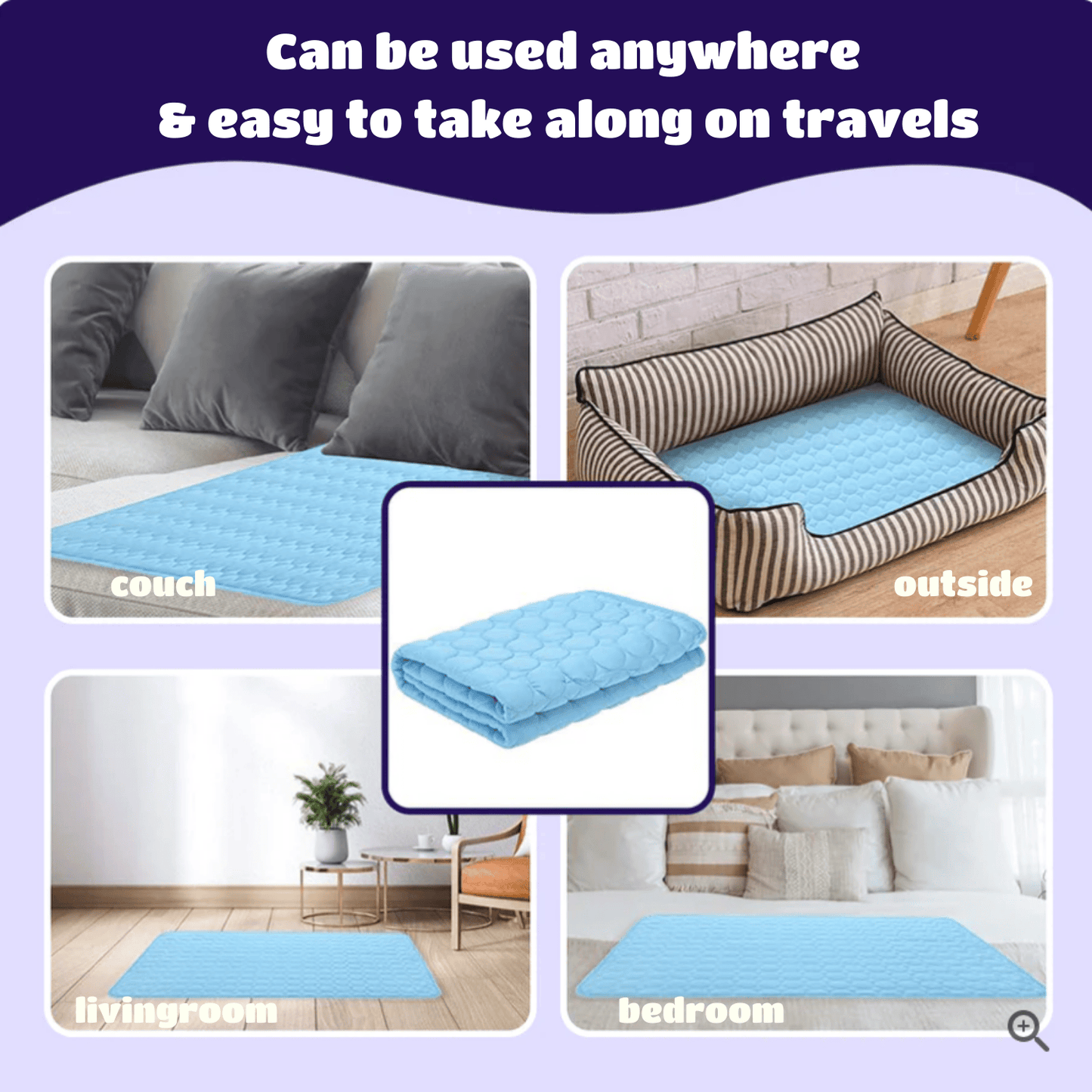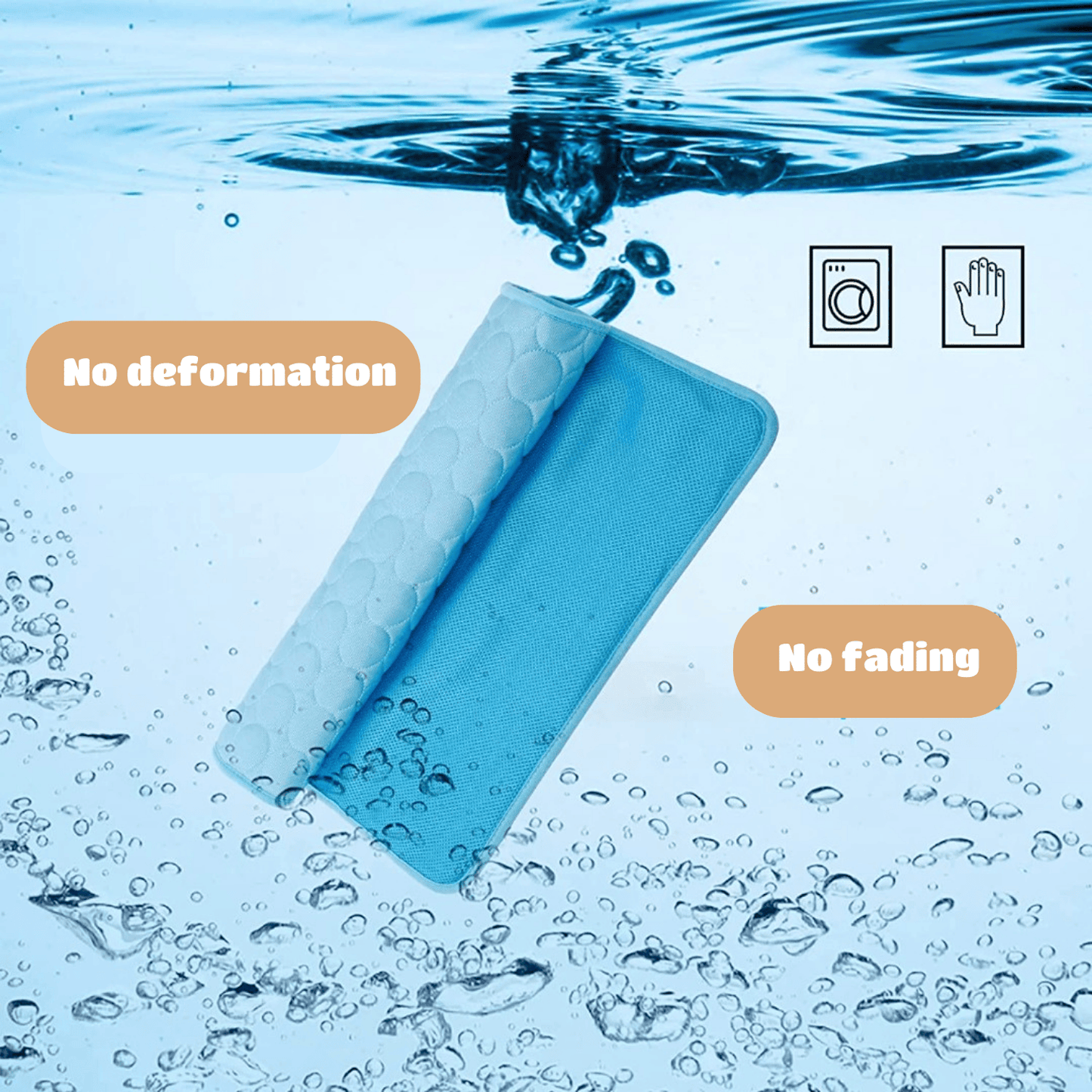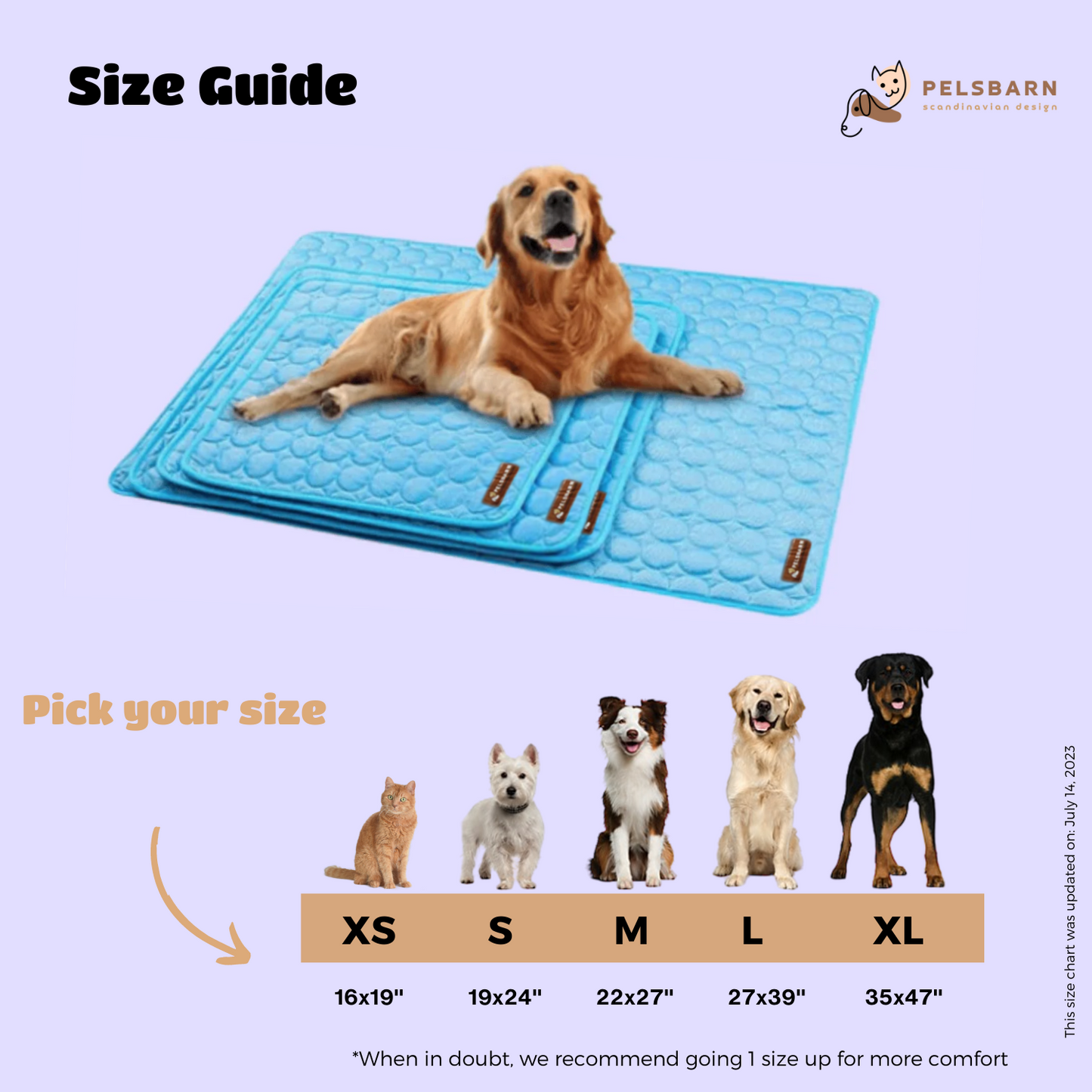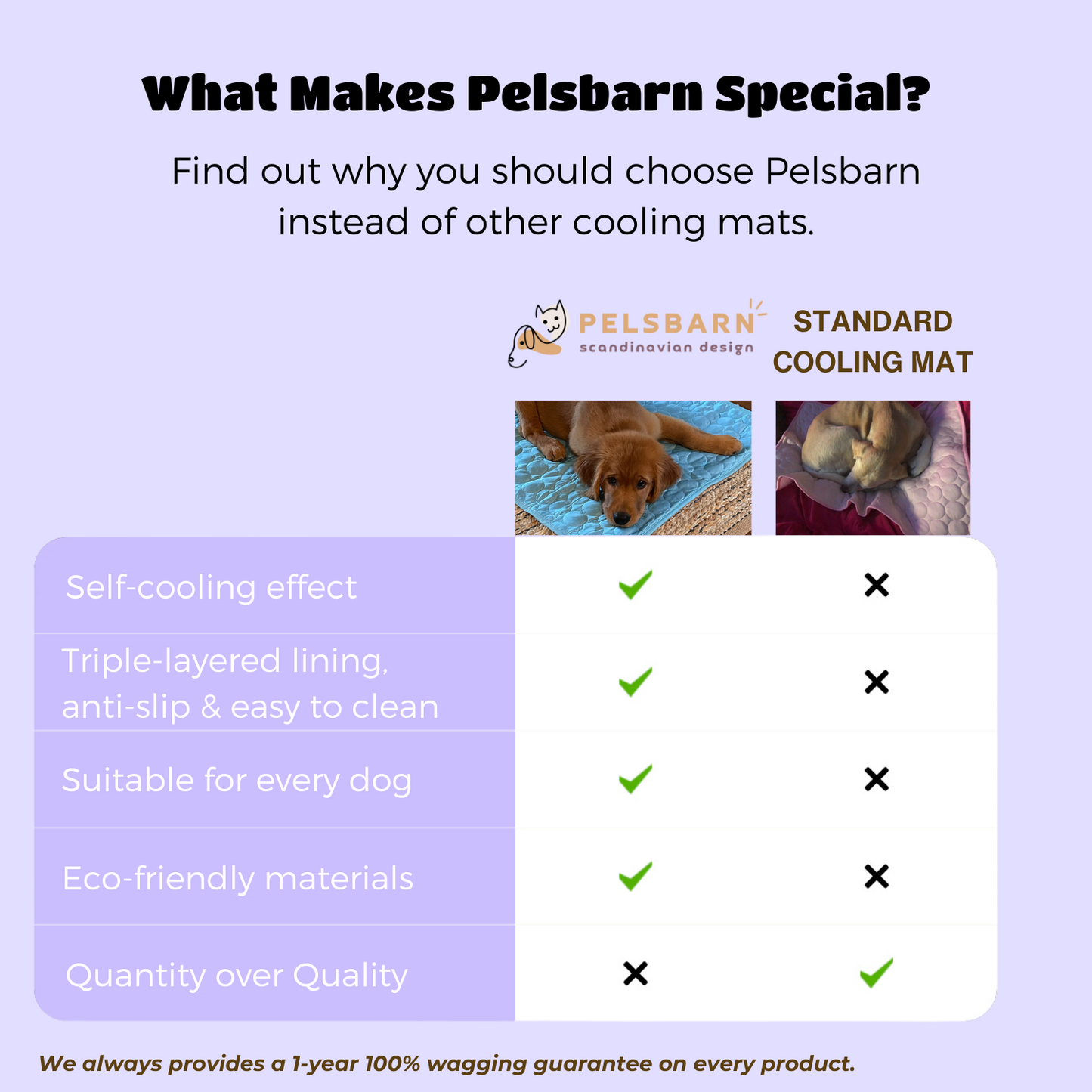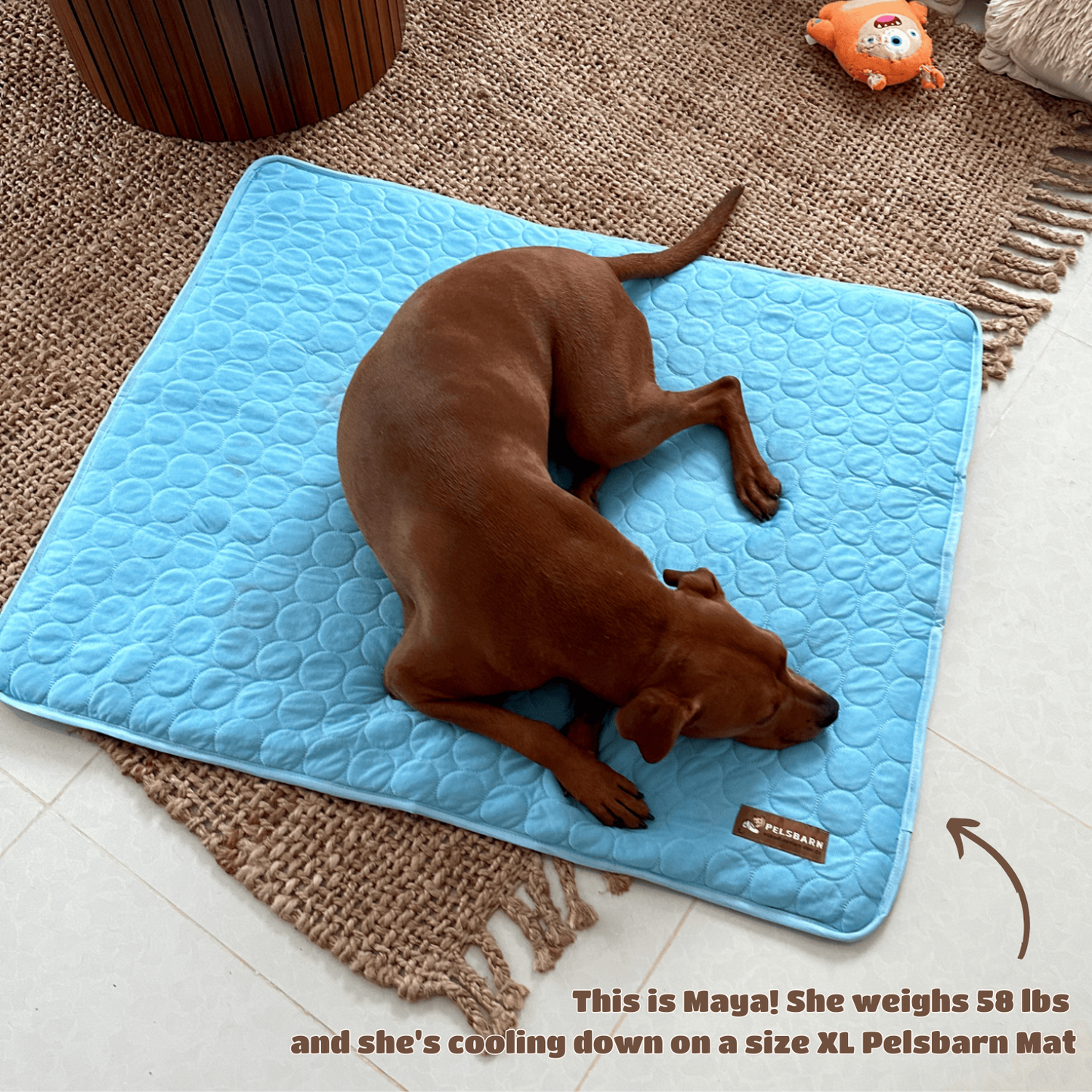 This is The Nations Favourite Dog Mat
You won't find a cooler dog mat elsewhere.

As fellow dog owners, we get you want the best for your four-legged friend.

We also understand there are thousands of knockoff products claiming to 'cool dogs', with no success. The one thing we can wholeheartedly promise is that a Pelsbarn ICE® mat will change the way your dog relaxes and calms down. After all, 40,000 Pet Owners can't be wrong.

Did you know that over 80% of dogs in the United States suffer from heat during the summer months? This can be extremely dangerous and potentially fatal. Prevent heat stress and dehydration with the new Pelsbarn mat.


👉 4x (!) more effective than other mats

🌱 Eco-friendly materials (no gel)

💚 Easy to clean, machine-washable

As Pet Owners ourselves, we have your dogs best interests at heart.

With Free Delivery and 4x Extra Filling, your pet will be snuggling and snoozing in no time. It's also why we're trusted by more than 40,000 nationwide.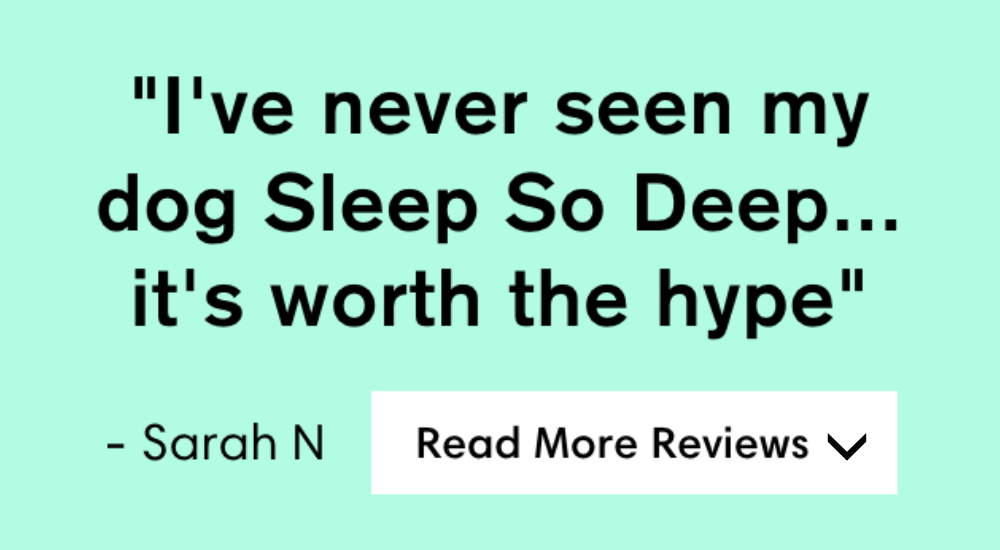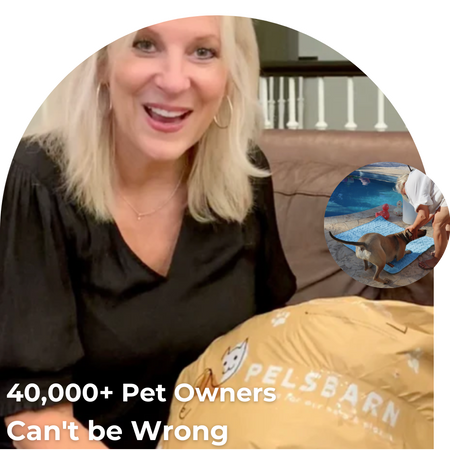 Don't Fall for The Knock-offs
Adored right across the nation, it's no surprise we're rated #1.
With 4x more filling and an unrivalled coolingness which can only be dreamed of, your dog will feel totally relaxed.
''I wish I bought it earlier. My dog LOVES it''
Washing Machine Safe
Pelsbarn's easily fit into washing machines, no matter the size. Pelsbarn beds are machine washable, can be put in the sun, on the deck, hung on a washing line, or in the dryer for a quick spin...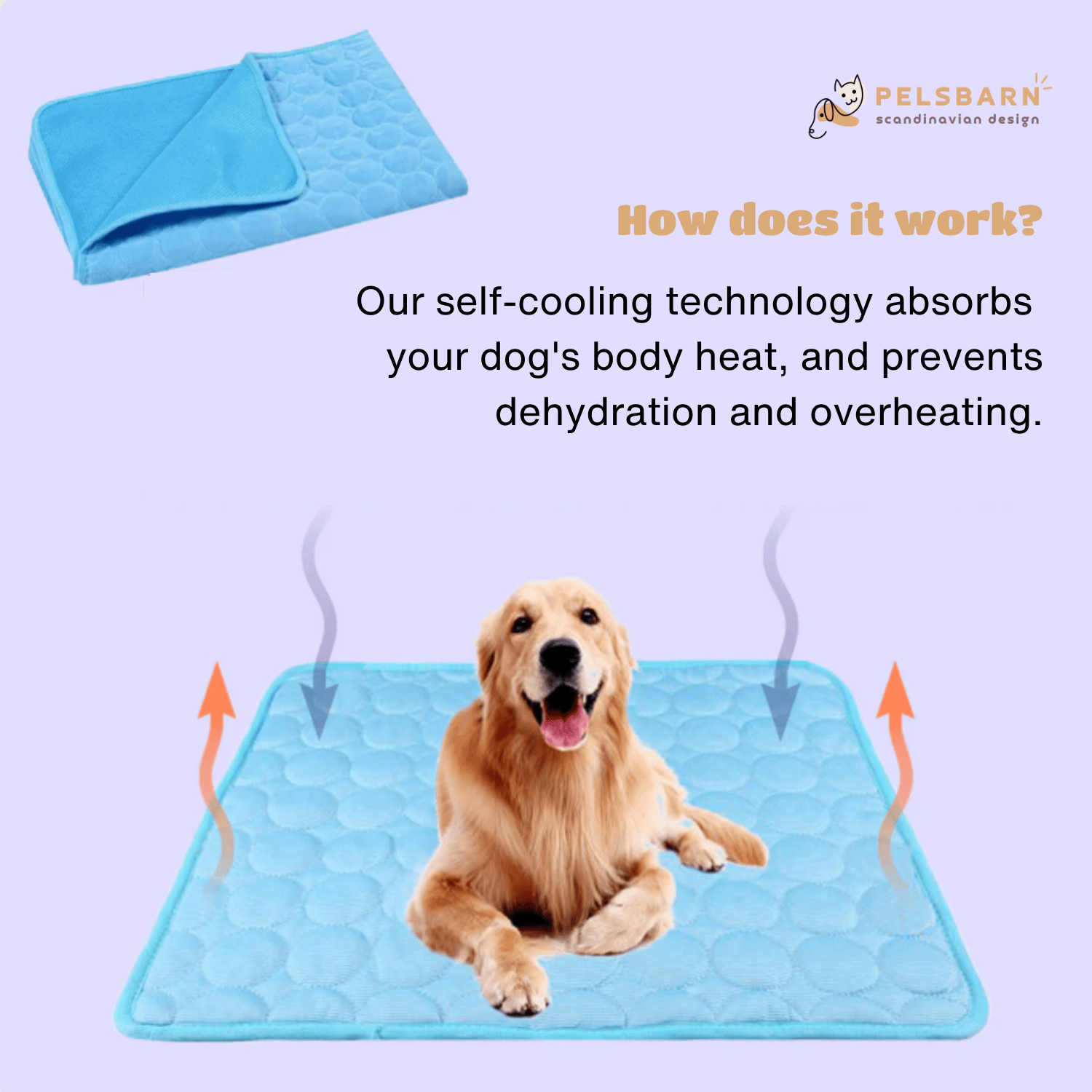 Create a Calming Oasis for Your Dog
No matter the breed, no matter the pet, we have a cooling Pelsbarn mats, perfect for your best friend.
All Pelsbarn® mats come with 90-day returns, meaning if you accidentally pick the wrong size, or decide it's not quite right you, it's no problem.
On arrival, we encourage you to rip open the packaging and fluff up your brand new Pelsbarn mat. Inspect it, feel how cool it is and softness (wish you had a 'human one' for yourself) before deciding yay or nay.
Frequently Asked Questions
Do I really receive 1 cooling mat for FREE with my order?

Yes, you are! In celebration of our 4-year anniversary, we're offering a special opportunity (US only): for a limited time, receive a free Pelsbarn cooling mat with every order. Don't miss out on this chance to keep your furry friend cool and comfortable during the summer – act now and add this item to your cart!
What if I pick the wrong size?

No worries at all. It happens to the best of us. Contact our customer care team once your order arrives and we can help exchange it for a more suitable size.
Does it calm pets? How does it work?

Most definitely - we use our world famous ice elements, to cool down your dog, naturally (no gel!). Creating a sense of zen, which has been proven to create a calming space for your pet.
Are the mats machine washable?

Yes! The Pelsbarn mats are machine washable!
How much does shipping cost and when will I receive it?

Enjoy free shipping on orders over $50 (US and Australia only). It takes about 24-48 hours for processing your order. Delivery times may vary based on your location, but typically, if you choose for DHL shipping it takes 4-8 business days. Rest assured that your order will arrive promptly and safely to your doorstep!
Do you offer any guarantee?

At Pelsbarn, we stand behind the quality and comfort of our products, which is why we offer a 90 day money-back guarantee. If for any reason, you or your furry friend are not completely satisfied with your purchase, simply return it for a full refund - no questions asked. We're confident that our dog bed will meet your expectations and exceed your pup's wildest dreams!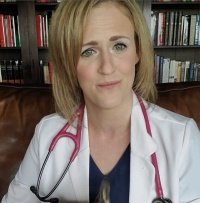 "Pelsbarn provides a bed that I trust and my patients love to use!"
DR. LISA HUSTON, DVM, VET CONSULTANT