''Finally! A grooming kit my sensitive pup loves!!''
- Jennifer (verified customer)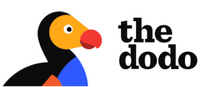 The Ultimate Pet Grooming Experience
6-In-1 Grooming Tools with Vacuum Power
4 Adjustable Clipping Combs
3 Levels of Suction Adjustment
Low Noise Technology
Regular price
$239
Sale price
$189
Unit price
per
Save $50 21% OFF
Sold out
This sale ends on Saturday, 12.02.2023
Not Sure What Size To Pick? Choose Here.
We still advise to order 1 size up for extra comfort!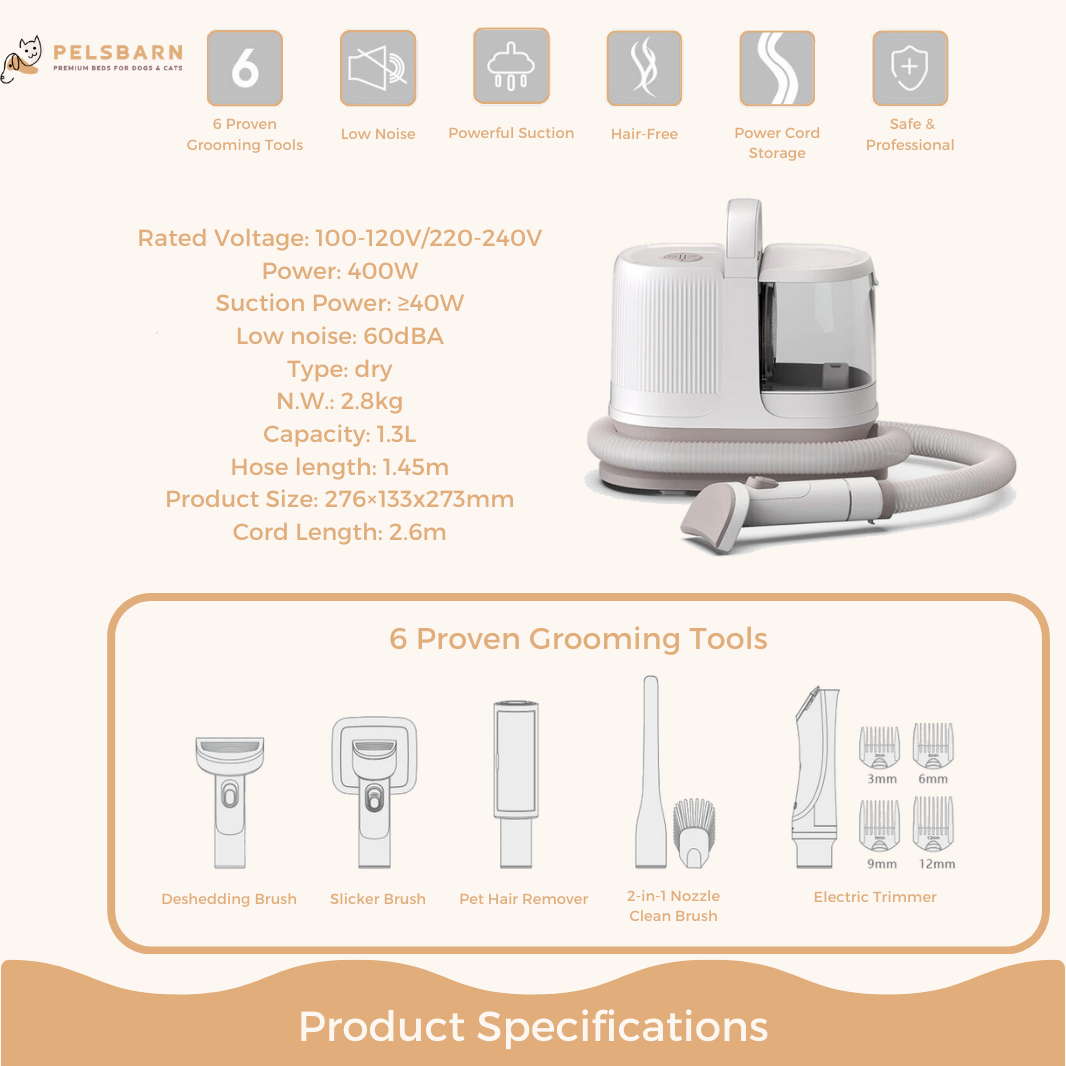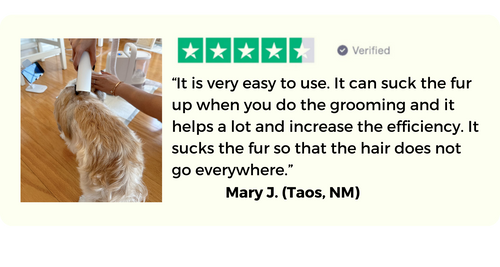 WHAT'S INCLUDED - you'll love it!

+

-

Order today, and you'll receive everything you need to help your dog feel happy, healthy, and comfortable - all at a price you can afford.

Original Pelsbarn Car Bed designed with your dog's comfort and happiness in mind (including dog leash for extra safety)
BONUS #1: A free Dog tooth brush to help keep your furry friend's teeth clean and healthy
BONUS #2: Our Exclusive ebook ''12 Signs Your Dog is Happy'', to help you better understand your dog's behavior and promote their overall health and wellbeing
BONUS #3: Our Informative Book ''How to Easily Learn Your Dog Everything'', filled with tips and advice for training your dog and building a stronger bond with your furry friend
BONUS #4: Free access to our 'Dog Mom Community', where you can ask all your questions and connect with like-minded dog moms!
FREE 1 YEAR WARRANTY - only from pelsbarn.org

+

-

Guaranteed Tail-Wagging Comfort: Our Pelsbarn 6-In-1 Dog Grooming Kit & Vacuum Comes with a 1 year warranty.

We're confident that your furry friend will LOVE the Pelsbarn 6-In-1 Dog Grooming Kit & Vacuum! That's why we're offering a 30 (!) day money-back guarantee, so your dog can try it out and wag their tail in comfort. If for any reason you or your furry friend aren't satisfied, we'll give you a full refund - no questions asked.
FREE SHIPPING & RETURNS 🇺🇸

+

-

At Pelsbarn, we get it - when your dog needs a new grooming kit, they need it now! That's why we offer fast shipping with DHL, so your furry friend can start dreaming of looking their best in in no time. And when you spend over $50, we'll even cover the shipping within the US for free!

And if your dog's not completely satisfied, our easy returns will make it a walk in the park. Shop with confidence and give your furry friend the ultimate grooming experience they deserve today!

* all sale, discounted, and promotional items are excluded.
View full details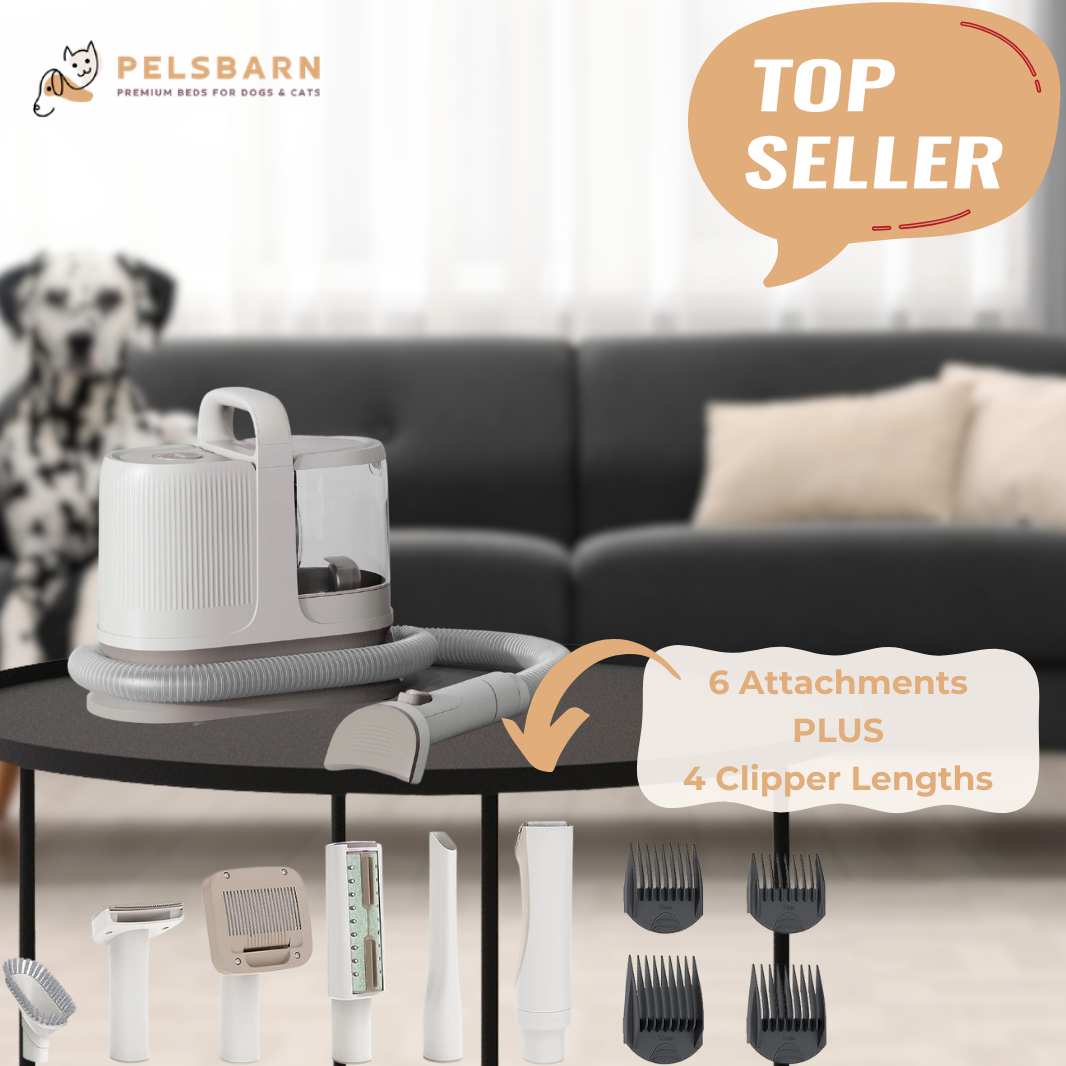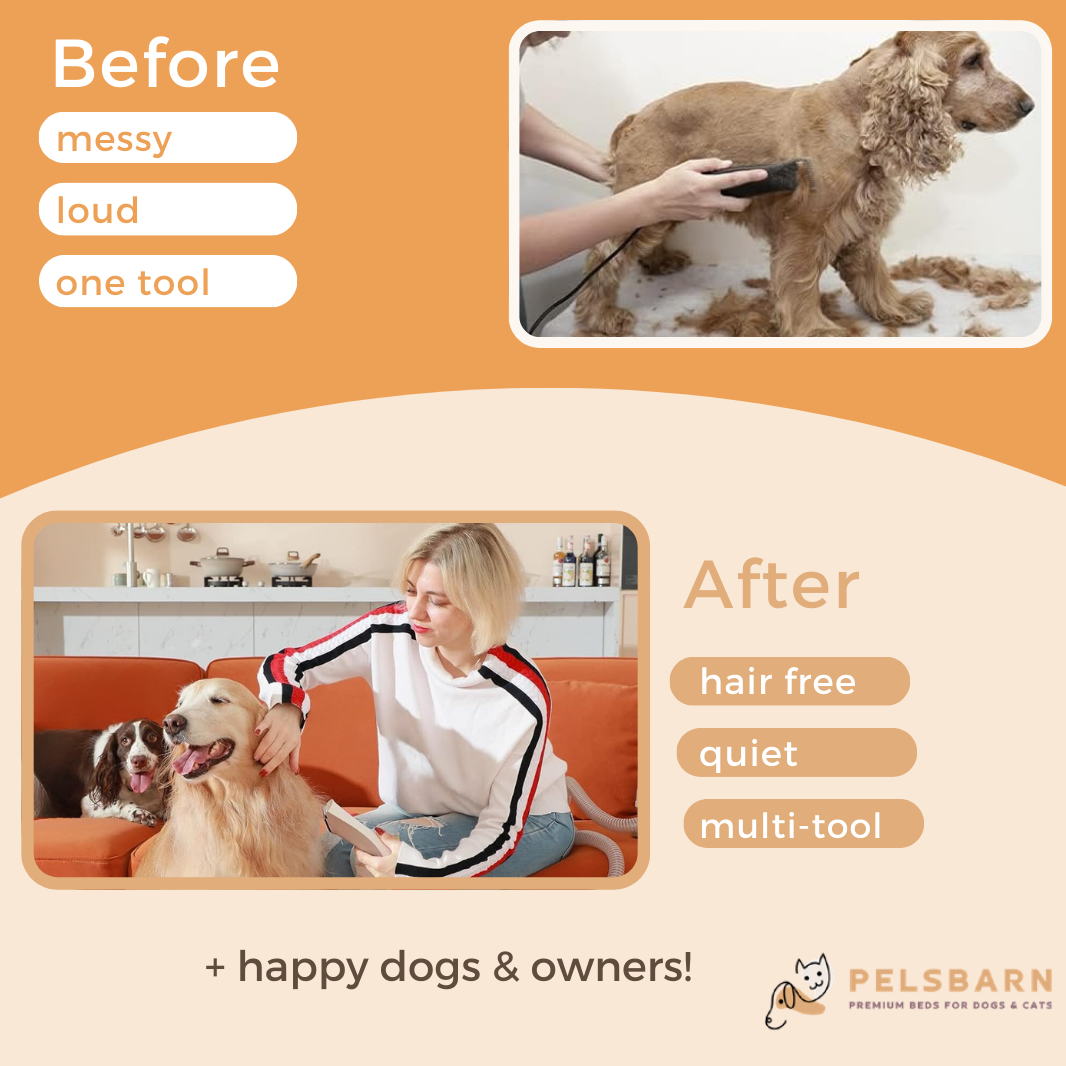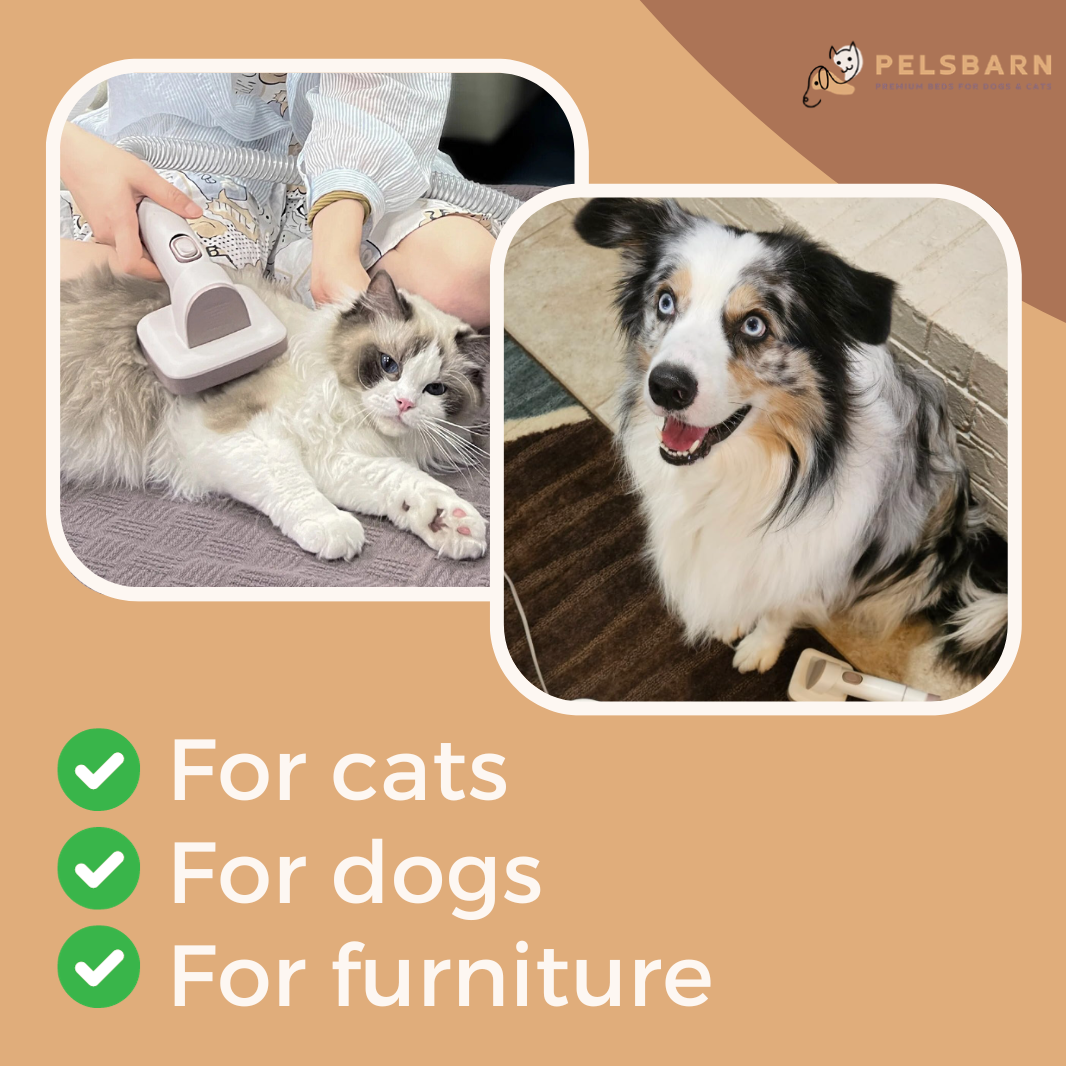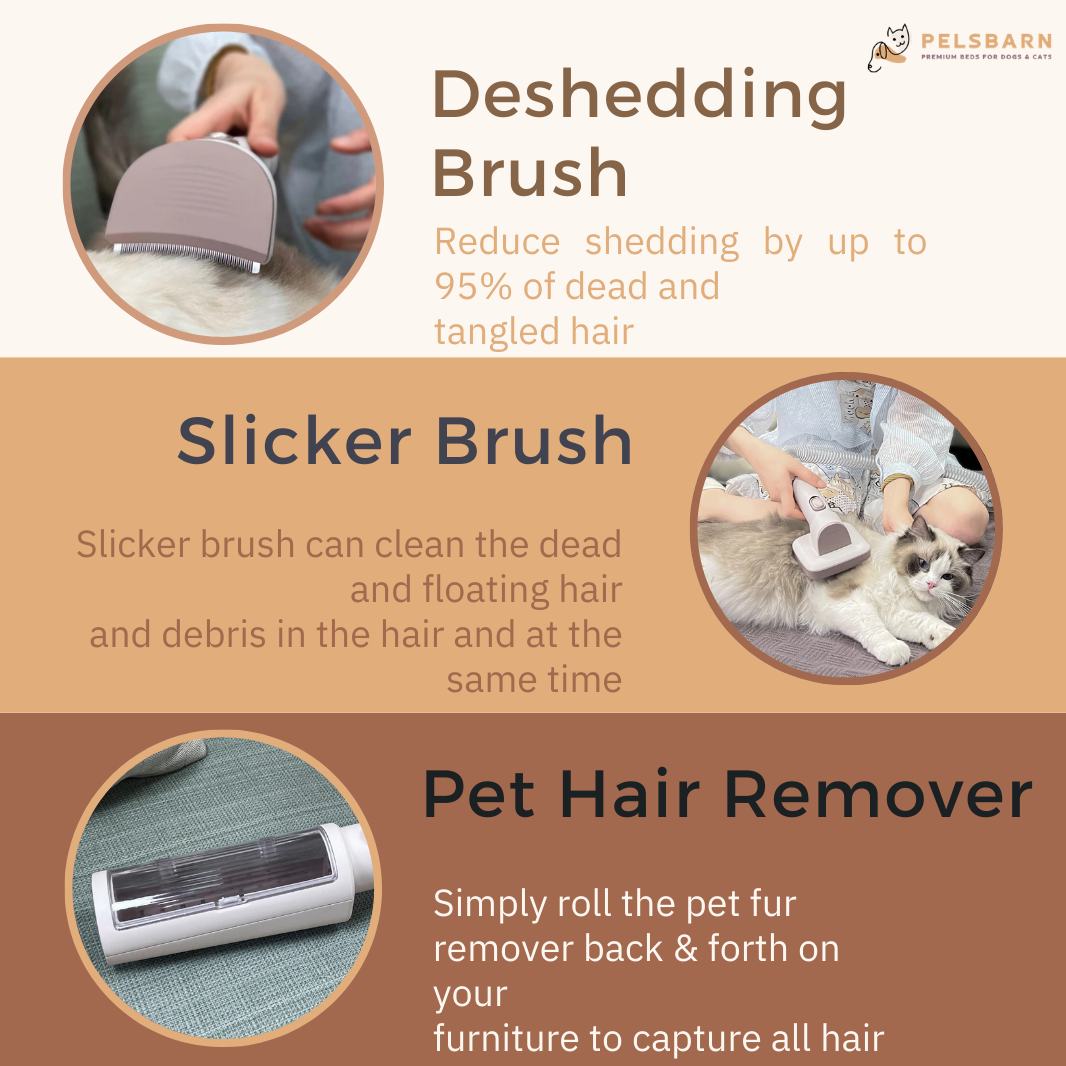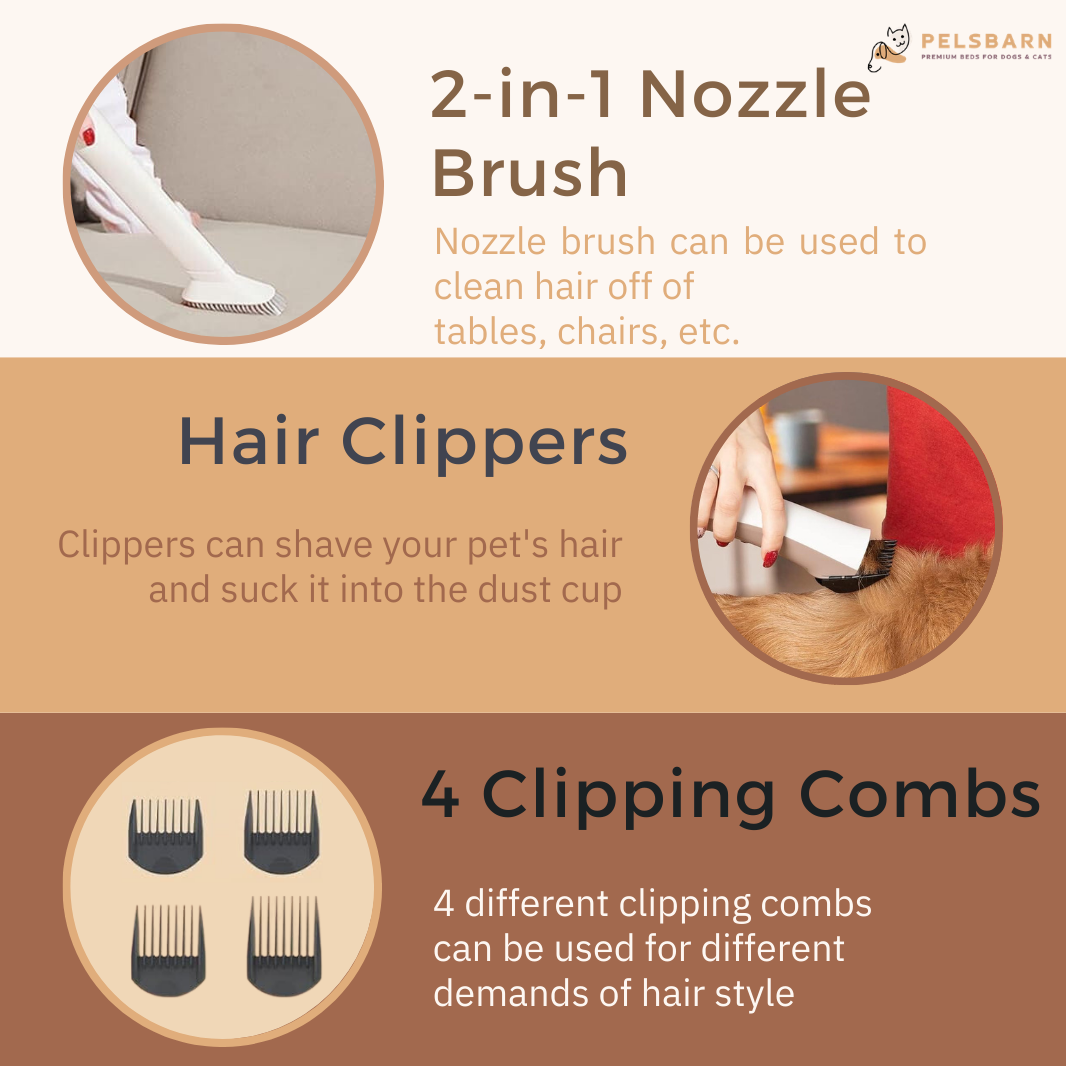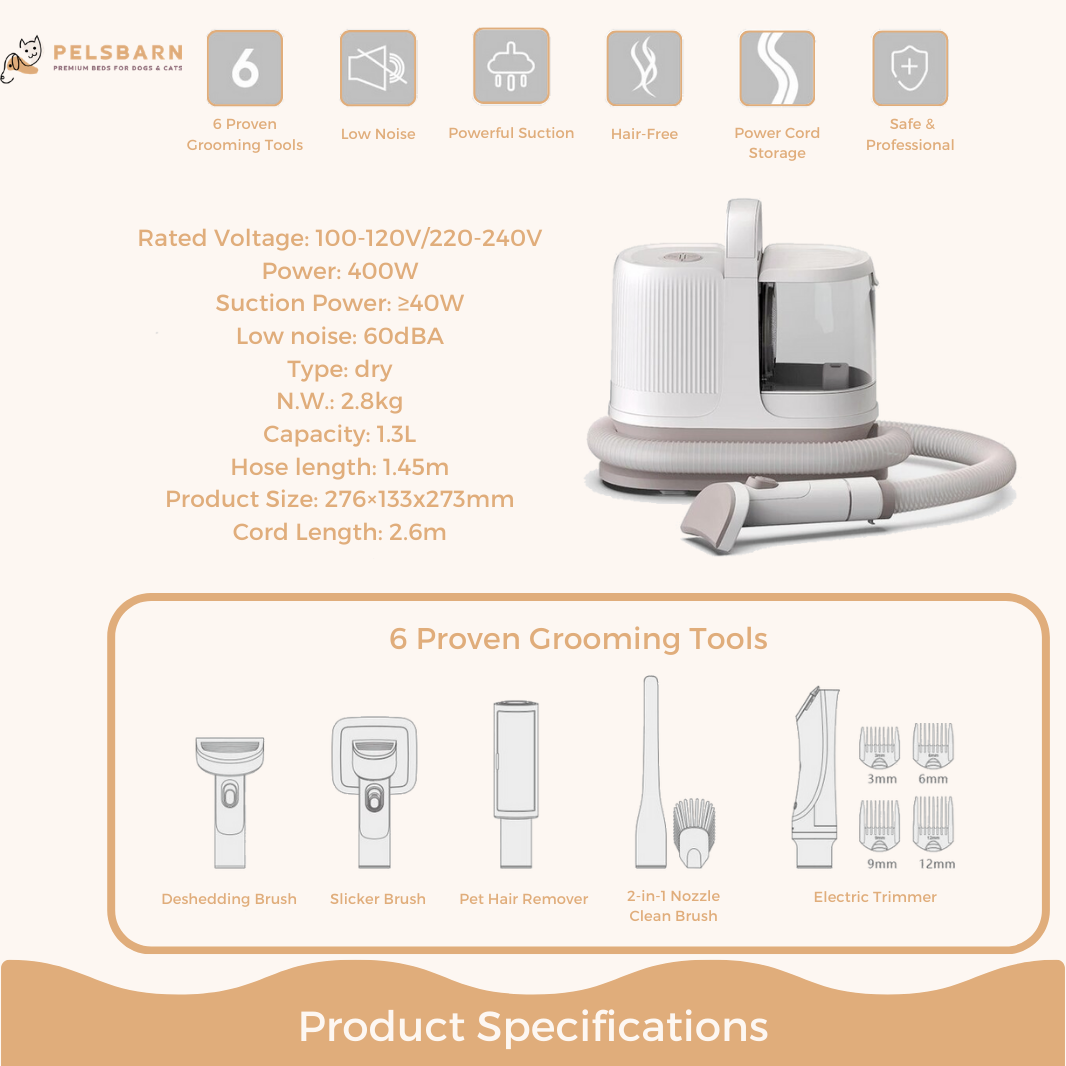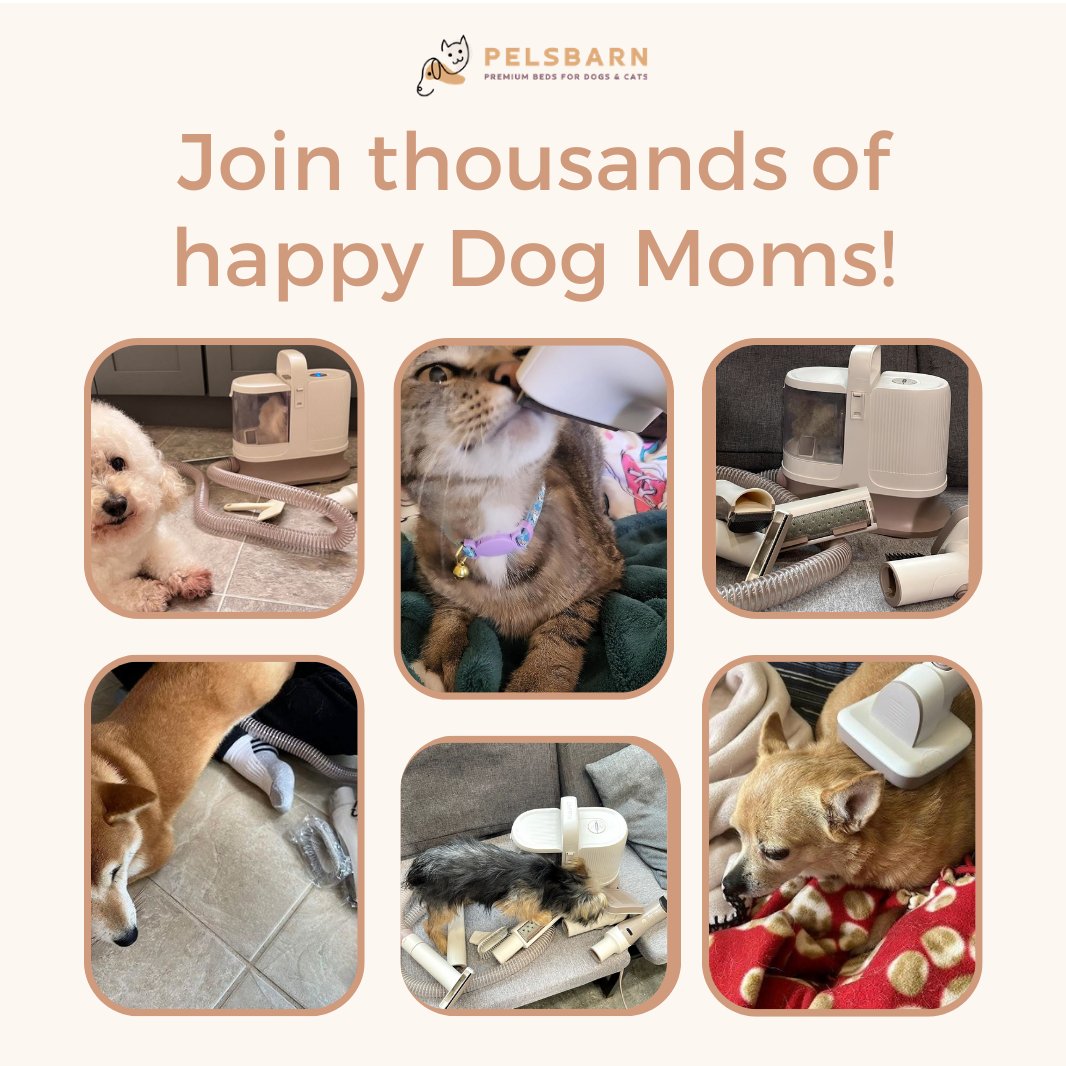 More Than Just a Vacuum: The Surprising Benefits
Give your furry friend the best at home grooming with our Pelsbarn 6-In-1 Dog Grooming Kit & Vacuum, designed to provide unmatched performance, durability, and convenience.

✓ 6 Tools in One: Pet hair is no longer a challenge

✓ Versatile Styling: Four different clipping combs for varied pet hair styles

✓ 3 Suction Levels: Modify suction strength to effectively eliminate contaminants

✓ Low Noise Technology: Latest noise reduction tech for a calm experience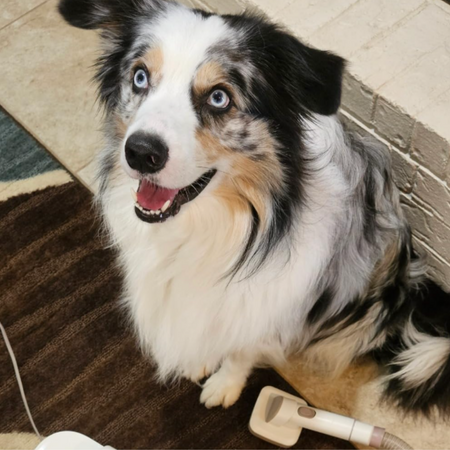 See What Our Customers Are Barking About
"Love it!"
"This tool almost eliminates flying fur when brushing the coat. It has made it so much easier to manage his undercoat and shedding. Love it!"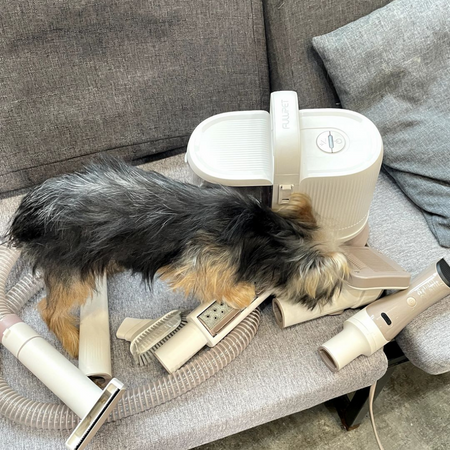 Dogs and their owners have spoken:
"Makes pet hair cleanup a breeze!"
"Let me tell you my husband absolutely LOVES this. He read through how to use it and thought it was fairly easy and right away was able to use it and get a good amount of loose fur. At first our pup was a little bit scared of it, but the noise was minimal and she got use to it when she noticed that she was technically getting a petting session. I definitely recommend."
Pets and their owners have spoken:
"Great grooming tool!"
"As a pet owner who constantly struggles with the never-ending battle against shedding, I was looking for a solution that could effectively remove pet hair from my furniture and floors. This grooming vacuum has proven to be quite useful in that regard."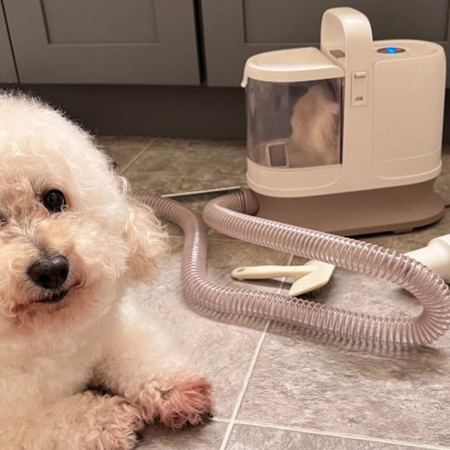 Dogs and their owners have spoken:
"This machine went beyond my belief!"
"I have been using it for a few months now, I keep it beside my couch! I can give my dogs a hair cut on the couch and the hair sucks up instantly. It does a great hair cut and that's the real reason this is my favorite part. My sleek dog LOVES the thin comb and when he sees the device comes with his tail wagging."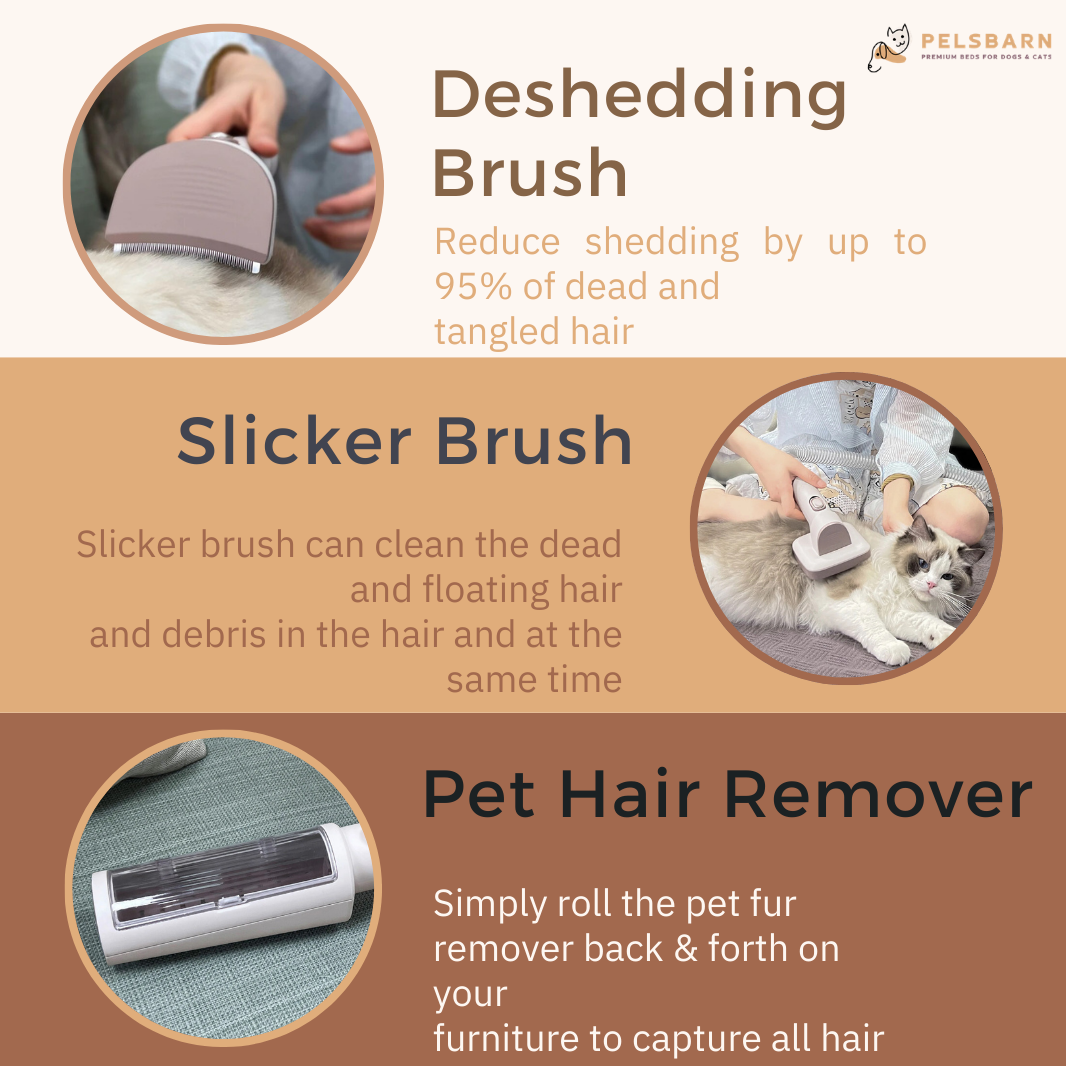 Keep Your Pets Coat Healthy
No pet should have to suffer from not being properly groomed, which can cause discomfort and pain.

Give the gift of hassle free grooming and cleanup with this new popular Pelsbarn 6-In-1 Dog Grooming Kit & Vacuum.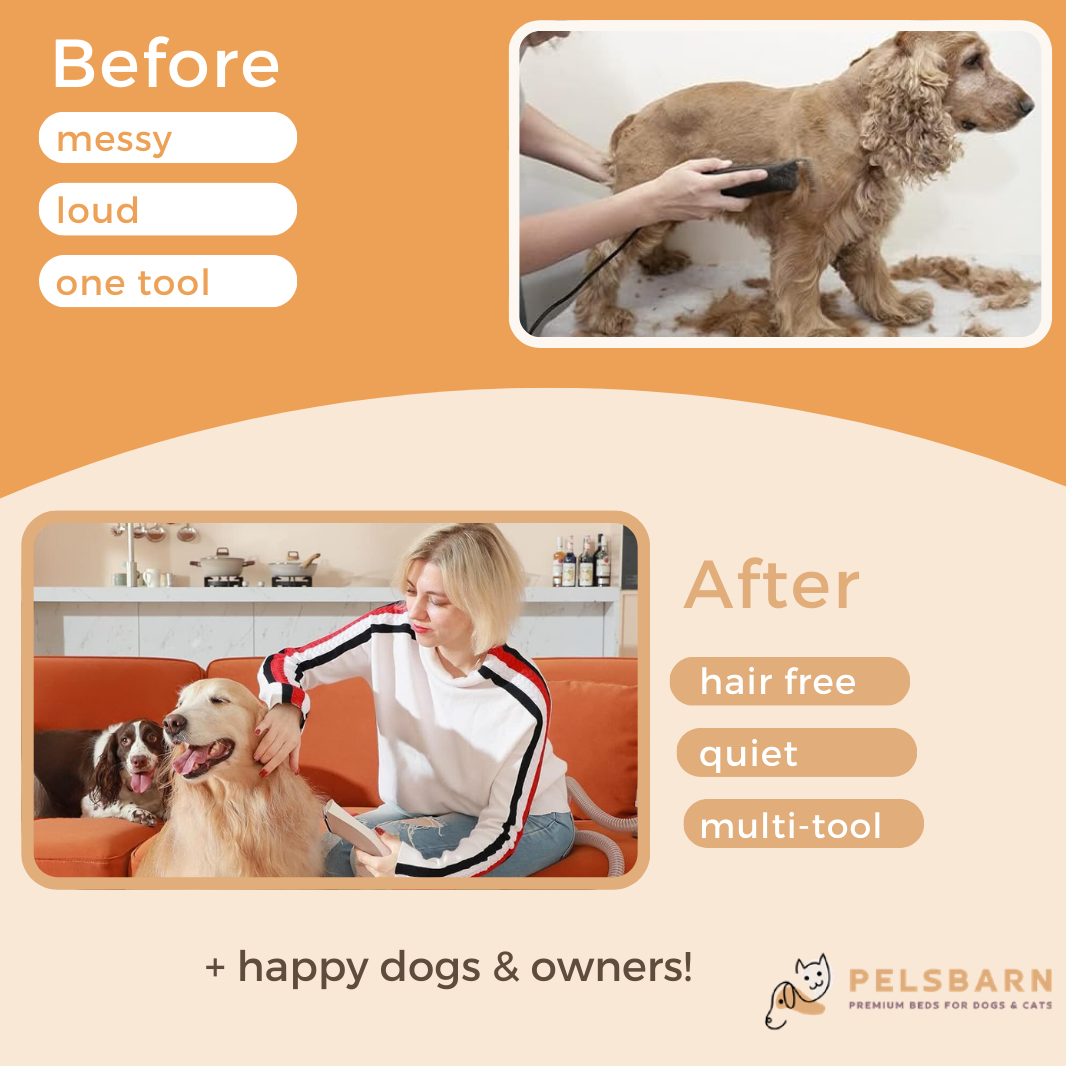 Create a Calming Oasis for Your Dog
Watching your furry friend struggle with anxiety or stress while being groomed can be heart-wrenching.

Create a cozy and secure space for them to with our Pelsbarn 6-In-1 Dog Grooming Kit & Vacuum, designed to help calm even the most unsettled pups.
Low Noise Technology

Our state-of-the-art noise reduction technology guarantees a calm and serene grooming experience, promoting your pet's ease and comfort. With a minimum noise level of 60 dB, there's no need for your furry friend to fear grooming sessions any longer.

6-In-1 Grooming Tools

The Grooming Brush and Deshedding Tool ensure a fresh and clean coat. The Nozzle/Clean Brush offers versatile cleaning, effortlessly tackling pet hair in various surfaces. Experience precision grooming, allowing you to trim your pet's fur with ease.

Removable Dust Bin

Featuring a substantial 1.3L dust cup, allowing convenient dust disposal on both sides. The design incorporates washable and removable HEPA filter, ensuring a clean and hygienic grooming experience for your pet.
"Don't let your furry friend miss out on at home grooming with this amazing grooming kit!'' - Amber P.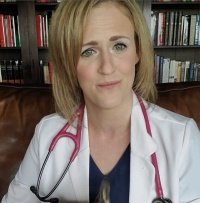 "Pelsbarn provides a product that I trust and my patients love to use!"
DR. LISA HUSTON, DVM, VET CONSULTANT
Frequently Asked Questions
Does the Pelsbarn 6-In-1 Dog Grooming Kit & Vacuum work with wet fur?

Using the vacuum to handle wet fur is not advisable, as drawing in any liquids can potentially lead to internal damage to the machine.
How much does shipping cost and when will I receive it?

Enjoy free shipping on orders over $50 (US only). It takes about 24-48 hours for processing your order. Delivery times may vary based on your location, but typically, if you choose for DHL shipping it takes 4-7 business days. Rest assured that your order will arrive promptly and safely to your doorstep!
Do you offer any guarantee?

At Pelsbarn, we stand firmly behind the quality of our products. That's why we offer you peace of mind with our comprehensive warranty terms.

30-Day Money-Back Guarantee: We're confident that you'll fall in love with our Pelsbarn products. But we also understand that individual preferences can vary. That's why we offer a 30-day money-back guarantee on all non-sale items. If, for any reason, you're not entirely satisfied with your purchase, you can return the product within 30 days from the date of purchase. We'll refund you the full purchase amount with no cumbersome questions or hassle.

365-Day Warranty on Factory Defects: We take pride in the meticulous craftsmanship of our products. However, if, by any chance, a factory defect occurs within 365 days from the date of purchase, we ensure that the issue will be addressed. Simply reach out to our customer service, and we will promptly repair or replace the defective item at no cost.

We want you to shop at Pelsbarn with confidence, knowing that we stand by our products and strive for your complete satisfaction. If you have any questions about our warranty terms or need to file a warranty claim, please feel free to contact our customer service.

Your satisfaction is our priority!
Can I use the Pelsbarn 6-In-1 Dog Grooming Kit & Vacuum for my cat?

Yes! Arrange all the tools in a space where your cat can investigate and acclimate to them for at least a day. Separate the tools from the vacuum to groom the cat, allowing them to become accustomed to the sensation of the devices on their bodies. Subsequently, integrate all the tools with the vacuum, starting from the lowest mode, to ensure a gradual introduction for your pets.