''Finally! A no-rinse paw foam cleaner that actually works!!''
- Jennifer (verified customer)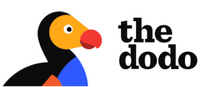 Elevate your pet's paw care routine with our innovative Pet Paw Cleaning Foam. Crafted with the natural goodness of coconut oil glycosides and oat extract, this foam is designed to keep your furry friend's paws healthy, moisturized, and blissfully clean, anytime and anywhere.
Comprehensive Paw Care
Prevent Cracked Feet
Easy-to-Use Foam
Simple Application
Regular price
$24
Sale price
$19
Unit price
per
Save $5 21% OFF
Sold out
This sale ends on Saturday, 12.02.2023
Not Sure What Size To Pick? Choose Here.
We still advise to order 1 size up for extra comfort!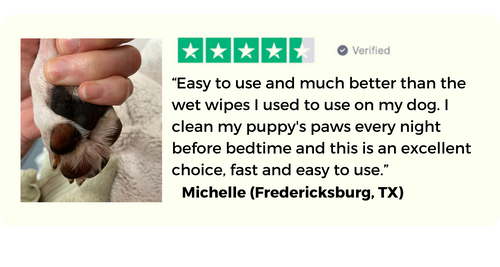 WHAT'S INCLUDED - you'll love it!

+

-

Order today, and you'll receive everything you need to help your dog feel happy, healthy, and comfortable - all at a price you can afford.

Pet Paw Cleaning Foam designed with your dog's comfort and happiness in mind
BONUS #1: A free Dog tooth brush to help keep your furry friend's teeth clean and healthy
BONUS #2: Our Exclusive ebook ''12 Signs Your Dog is Happy'', to help you better understand your dog's behavior and promote their overall health and wellbeing
BONUS #3: Our Informative Book ''How to Easily Learn Your Dog Everything'', filled with tips and advice for training your dog and building a stronger bond with your furry friend
BONUS #4: Free access to our 'Dog Mom Community', where you can ask all your questions and connect with like-minded dog moms!
30 DAY MONEY-BACK GUARENTEE - only from pelsbarn.org

+

-

Guaranteed Tail-Wagging Comfort: Our Pelsbarn Bed Comes with a 30 day money-back guarantee!

We're confident that your furry friend will LOVE the Pet Paw Cleaning Foam. That's why we're offering a 30 (!) day money-back guarantee, so your dog can try it out and wag their tail in comfort. If for any reason you or your furry friend aren't satisfied, we'll give you a full refund - no questions asked.
FREE SHIPPING & RETURNS 🇺🇸

+

-

At Pelsbarn, we get it - when your dog needs a new paw cleaner, they need it now! That's why we offer fast shipping with DHL, so your furry friend can start enjoying the benefits of clean paws in no time. And when you spend over $50, we'll even cover the shipping within the US for free!

And if your dog's not completely satisfied, our easy returns will make it a walk in the park. Shop with confidence and give your furry friend the paw cleaning experience they deserve today!

* all sale, discounted, and promotional items are excluded.
View full details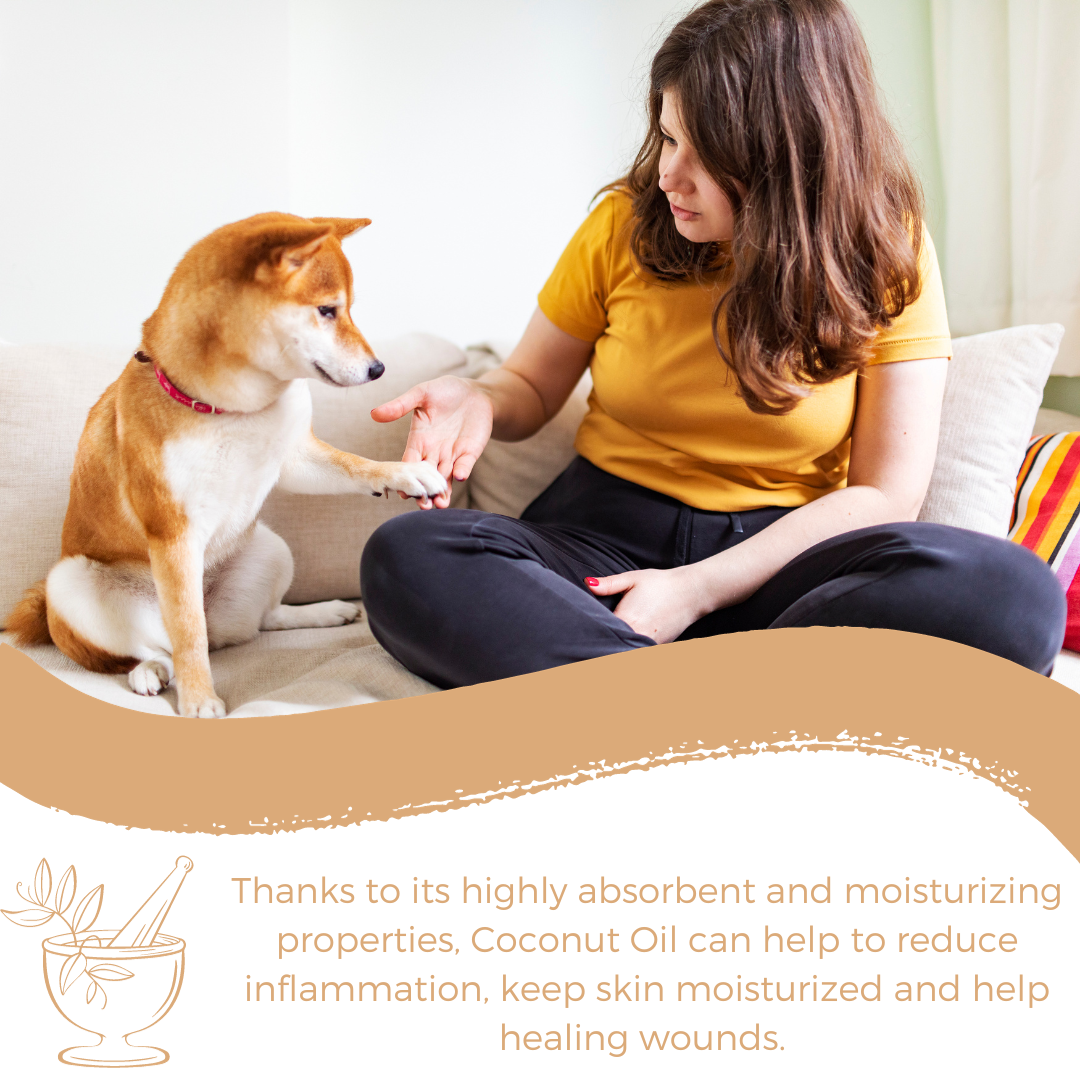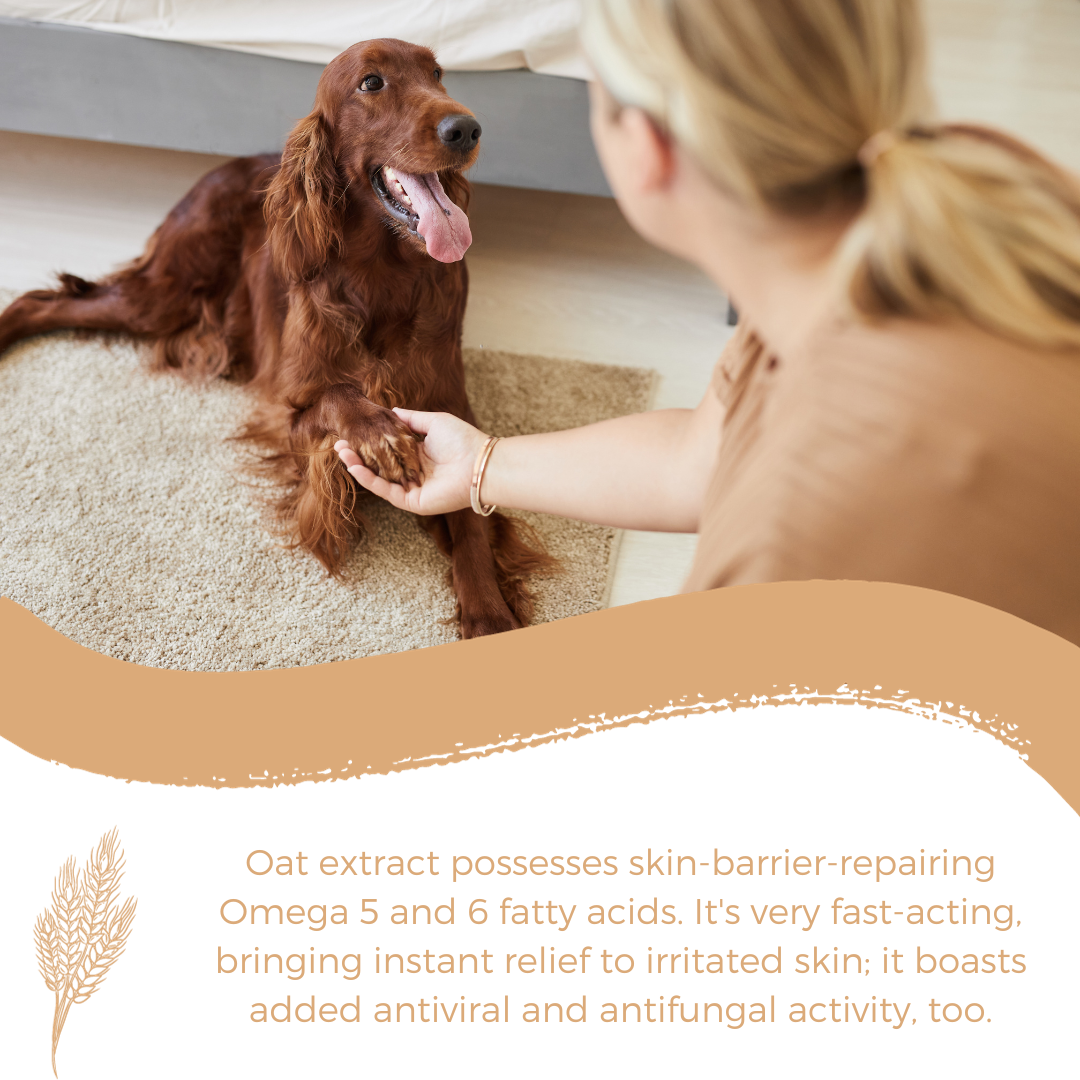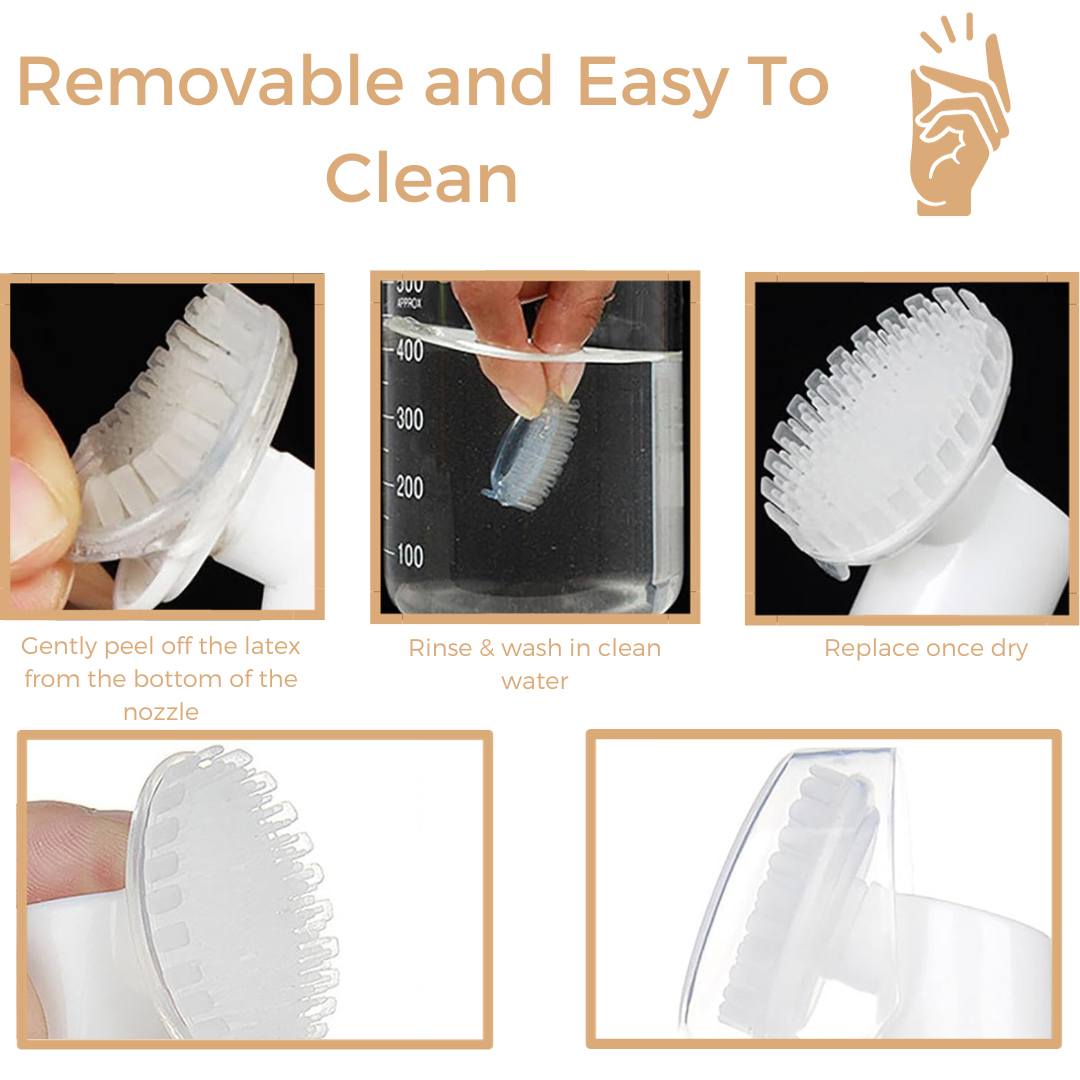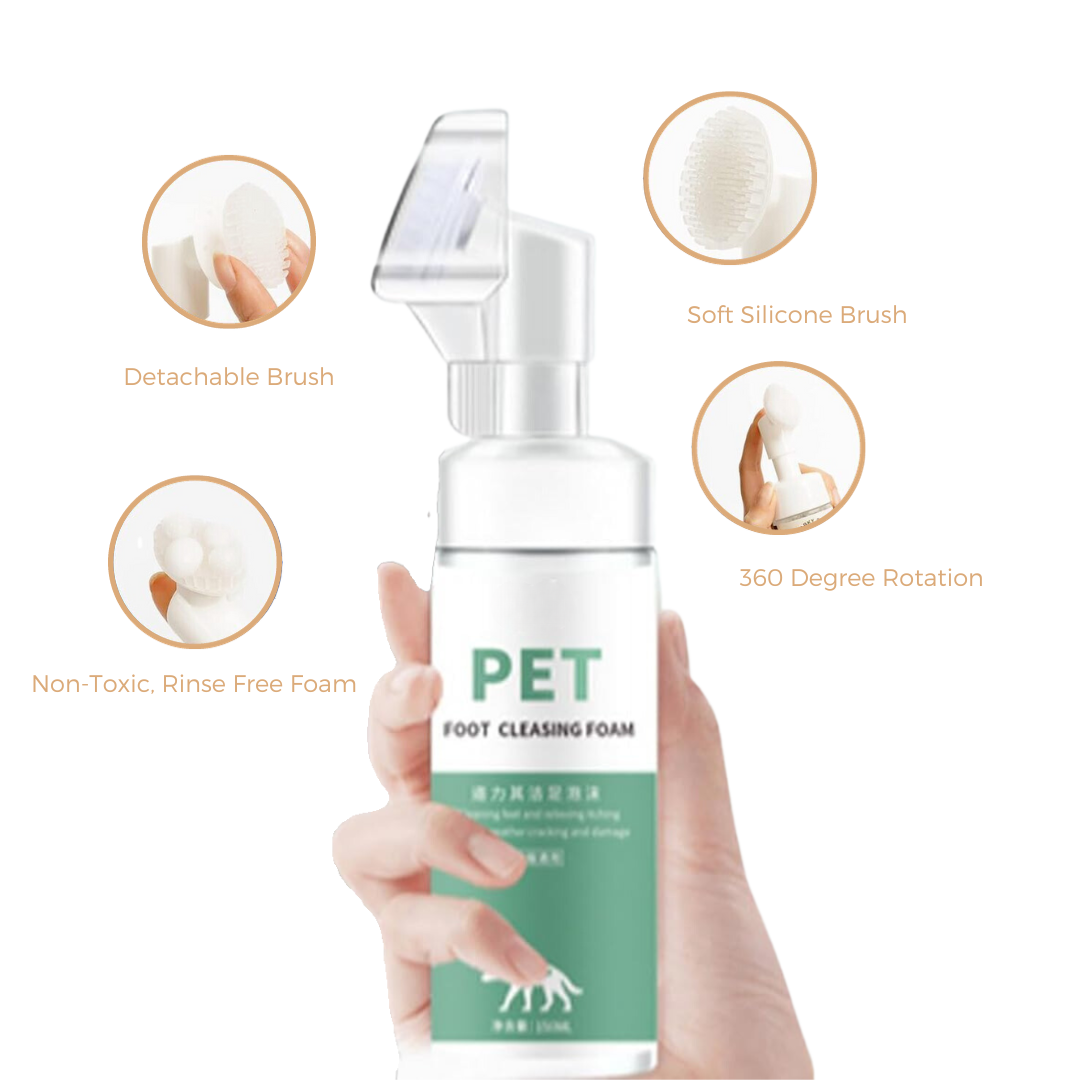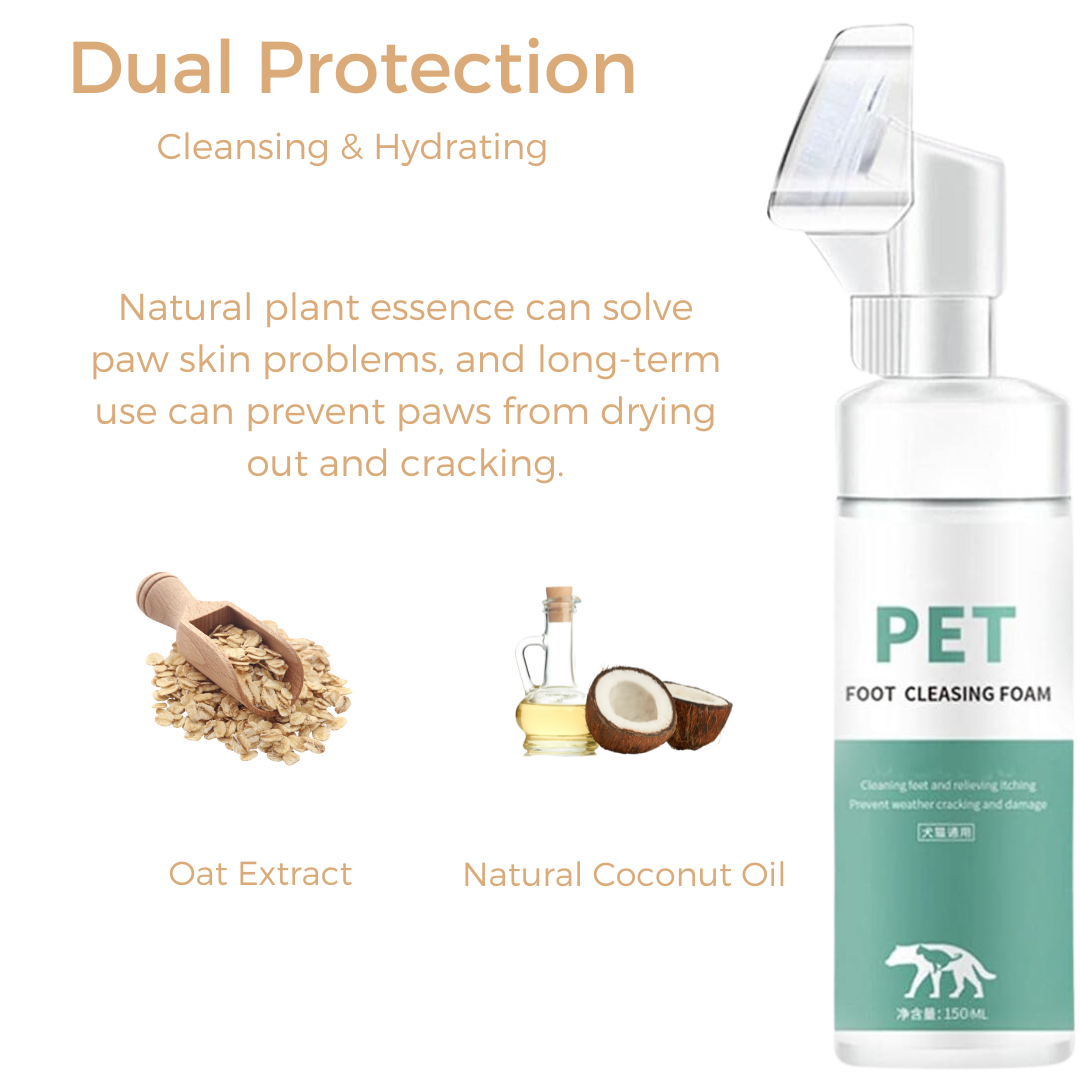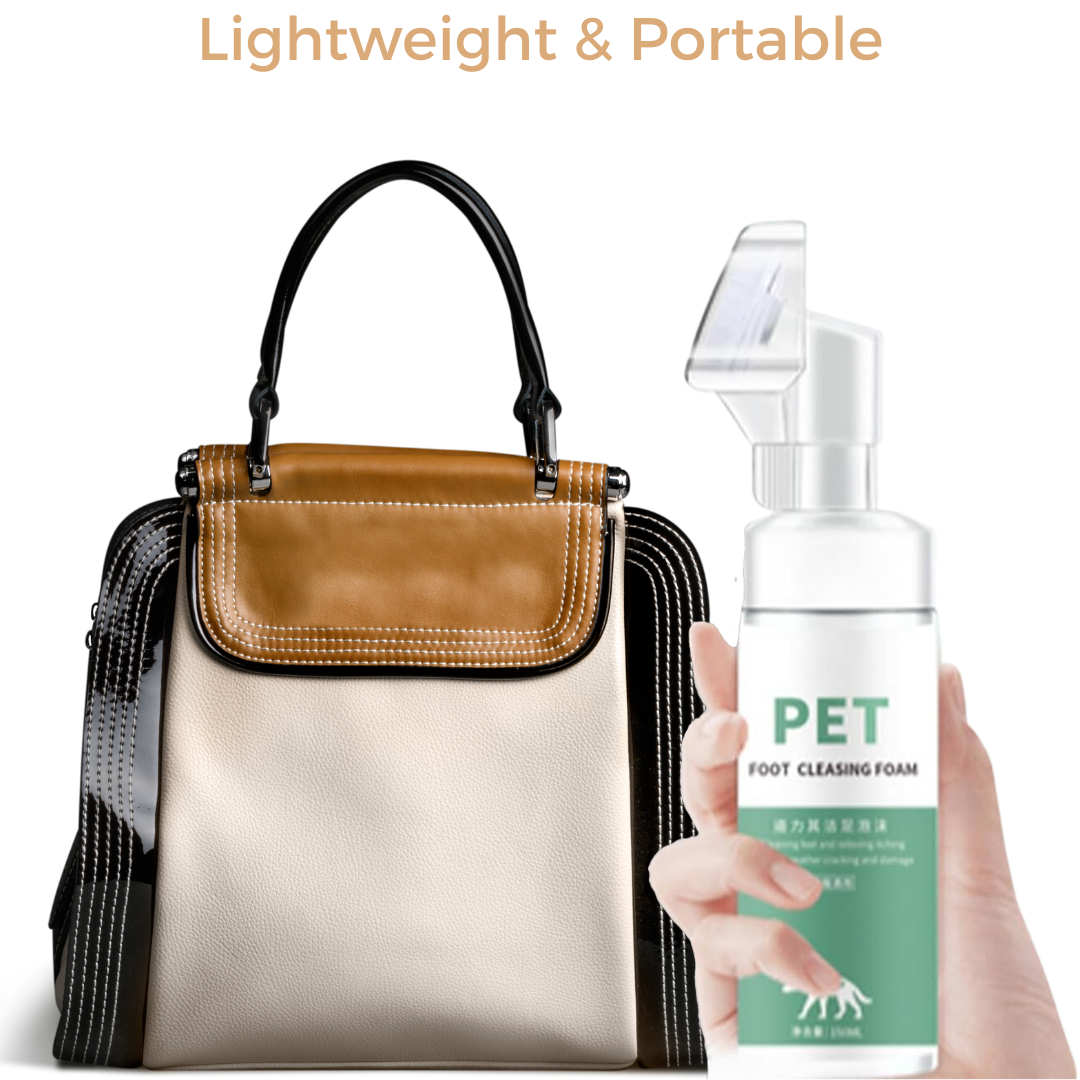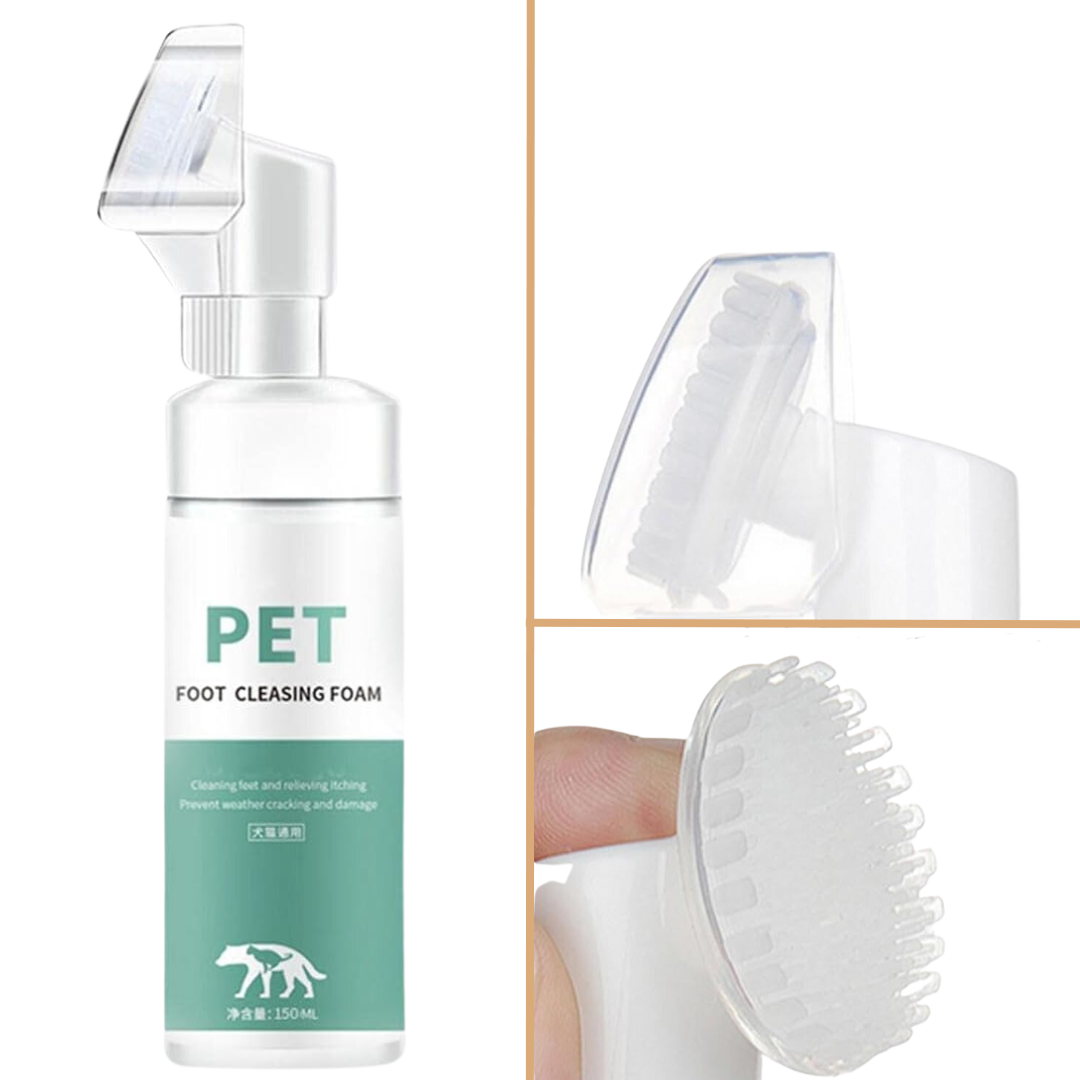 More Than Just a Foam: The Surprising Benefits
Give your furry friend the best with our cleansing foam, designed to provide unmatched cleansing, protection, and convenience.

✓ Comprehensive Paw Care: Mend injured paws to thorough cleansing and safeguarding

✓ Prevent Cracked Feet: Infuse with natural goodness for healthy, moisturized paws

✓ Easy-to-Use: Easily apply the foam with a simple rub, making it a breeze

✓ Simple Maintenance: Rinse the brush head in clean water for easy maintenance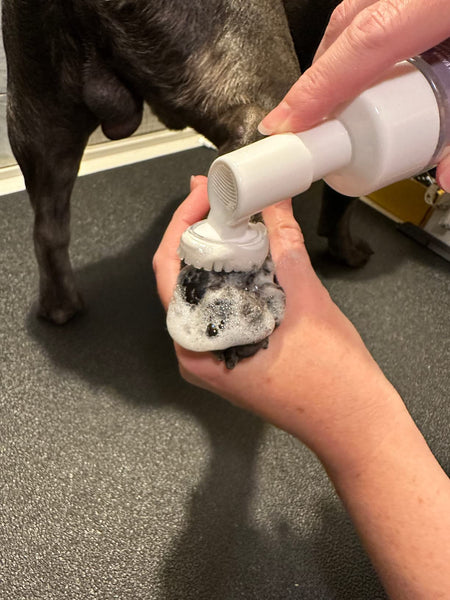 See What Our Customers Are Barking About
"Works great!!"
"My dog hates when I clean his paws with anything so I knew ordering this would probably not work out but to my surprise he actually let me clean his paws!! It was a little bit of a fight at first but this works so good I only had to scrub his paw for a few seconds and it was completely clean! Highly recommend 👍🏽"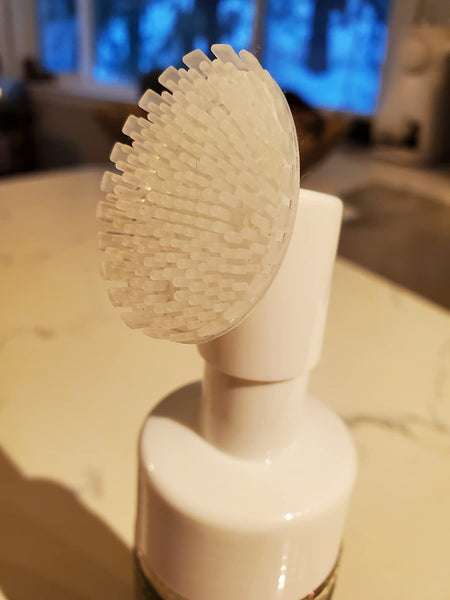 Dogs and their owners have spoken:
"Smells great and gets the pooch's paws clean fast"
"At first, I thought the brush was too small for my giant dog, but it got into all the nooks and crannies. She's afraid of almost everything that approaches her feet, but I let her smell this before we went through our regular routine of "wiping your feet." She let me scrub one paw really well, but she let me brush the top of her feet and under her nails and then wipe the foam on and between her toes in our usual habit.Her feet are super clean. I don't know if there's some dirt repellent in this, but cleaning her feet in this wet weather is so much easier after the first use. The silicone brush only requires a quick rinse before reapplying the cover. And, I'll say it again, this stuff smells SO good!"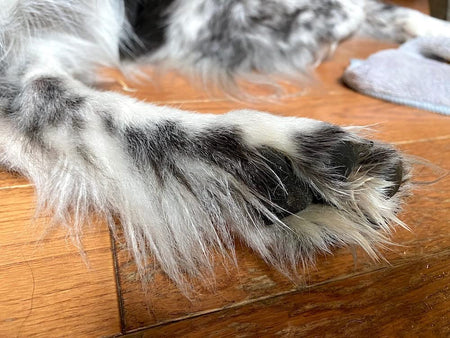 Dogs and their owners have spoken:
"Makes cleaning paws easier"
"This paw cleaner has a soft silicone bristle brush head, the solution consistency is like foam hand soap, and the pleasant scent reminds me of a green tea hand lotion.The brush head is small but works great. I've always used dog and baby wipes on my dogs' paws, but this brush system works great to get between the toes and scrub the dirt. Certain parks where his paws really get dirty, I usually have a bottle of water to pour on the brush head during and after to clean the bristles out.I like to keep my dog's paws clean before entering the house or my vehicle and this paw cleaner works great and makes the task so much easier. I recommend this product."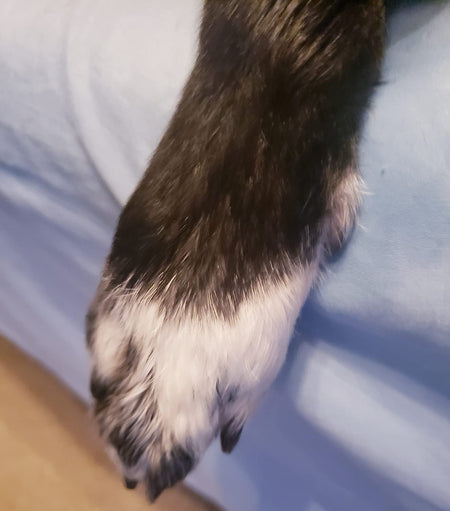 Dogs and their owners have spoken:
"Fantastic product"
"Easy to use. Very effective at thoroughly cleaning my pup's white paws. Easily tossed in my pup's travel bag for when we're going to be out and about. No skin irritation so far. Pleasant, light scent. Doesn't leave behind a residue."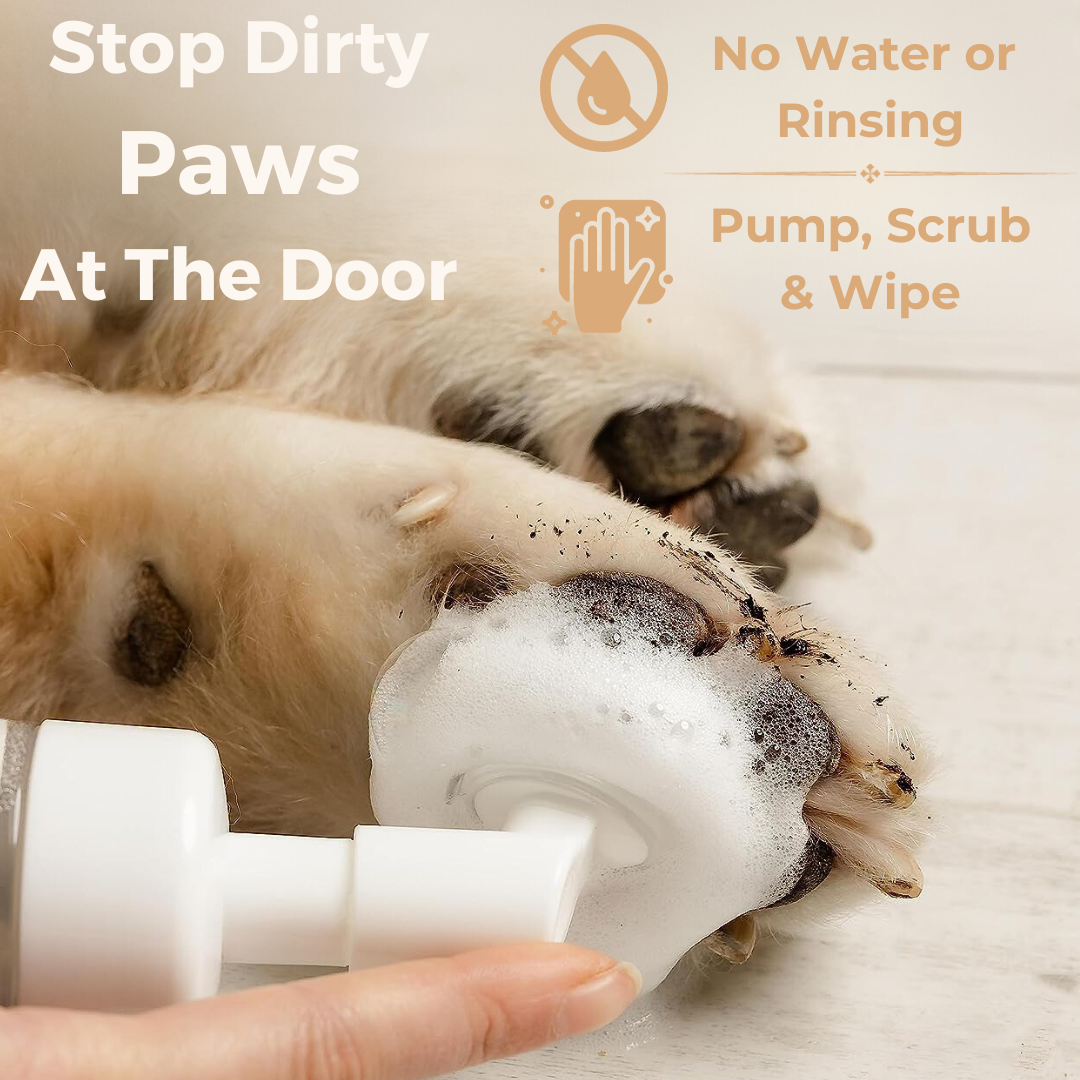 Protect Your Furry Friend
No dog should have to suffer from cracked, dirty, itchy paws, which can make it difficult for them to rest comfortably.

Give the gift of happy, healthy paws with this new popular Pet Paw Cleaning Foam.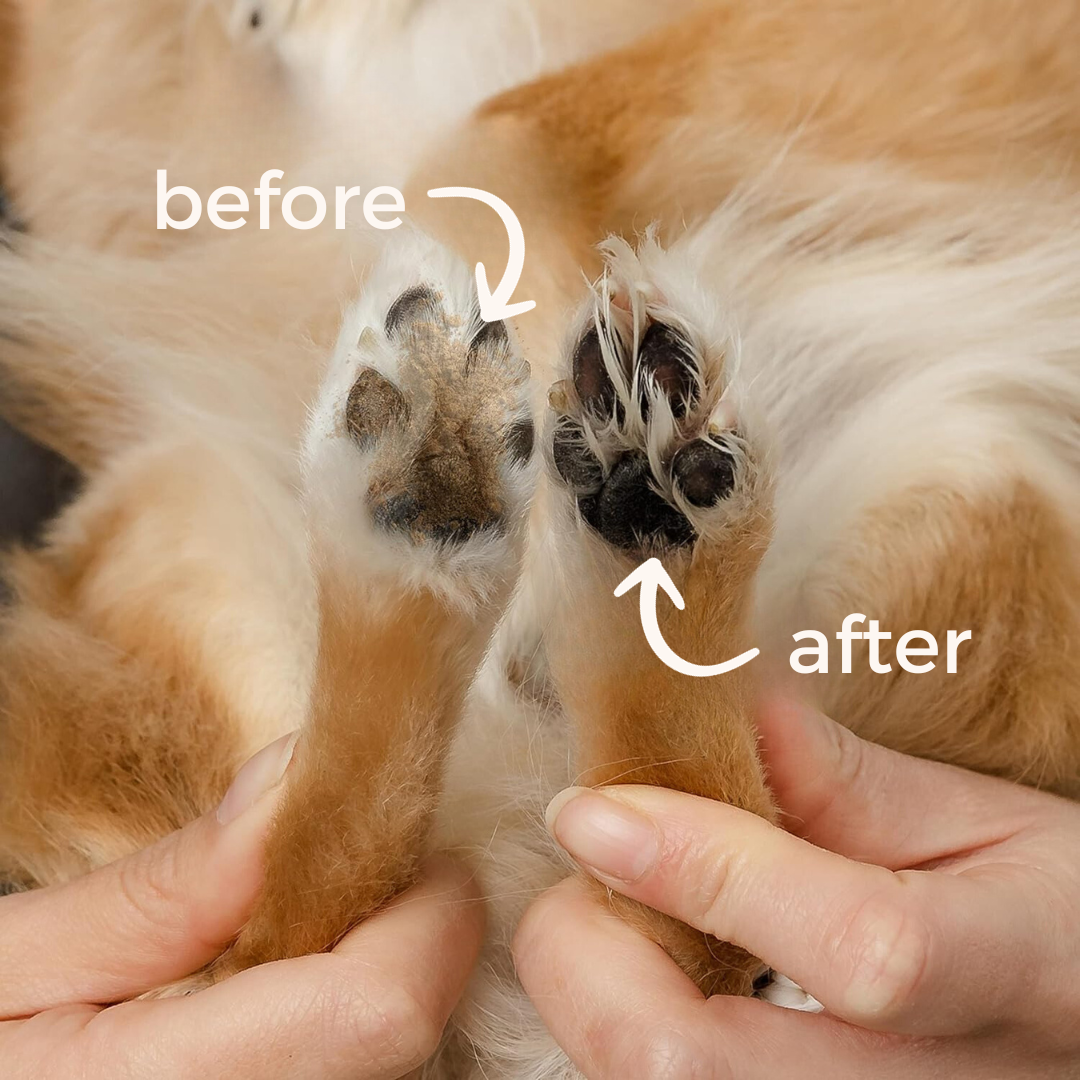 Create Pure, Paw-Soothing Bliss For Your Dog
Watching your furry friend struggle with cracked, dirty paws can be heart-wrenching.

Create a spa day for your pet's paws providing them with a chance to unwind and relax with our cleaning foam, designed to help clean even the muddiest of paws.
Effortless Application

Our foam, designed to be lightweight and portable, guarantees convenience wherever you go. Apply it with a gentle rub for a quick and easy way to keep your pet's paws both clean and pampered.

Botanical Hydration

Derived from coconut oil glycosides and oat extract, our formula delivers sustained moisturization, ensuring your pet's paws remain in a state of health and happiness.

Complete Paw Wellness

Addressing everything from healing damaged feet to thorough cleansing and protection, Pet Paw Cleaning Foam, enriched with natural ingredients, provides a versatile solution for all facets of paw care.
"Don't let your furry friend miss out on the comfort of clean paws with this paw cleaning foam!'' - Amber P.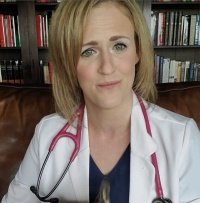 "Pelsbarn provides a natural cleaning foam that I trust and my patients love to use!"
DR. LISA HUSTON, DVM, VET CONSULTANT
Frequently Asked Questions
How much does shipping cost and when will I receive it?

Enjoy free shipping on orders over $50 (US only). It takes about 24-48 hours for processing your order. Delivery times may vary based on your location, but typically, if you choose for DHL shipping it takes 4-7 business days. Rest assured that your order will arrive promptly and safely to your doorstep!
Do you offer any guarantee?

At Pelsbarn, we stand firmly behind the quality of our products. That's why we offer you peace of mind with our comprehensive warranty terms.

30-Day Money-Back Guarantee: We're confident that you'll fall in love with our Pelsbarn products. But we also understand that individual preferences can vary. That's why we offer a 30-day money-back guarantee on all non-sale items. If, for any reason, you're not entirely satisfied with your purchase, you can return the product within 30 days from the date of purchase. We'll refund you the full purchase amount with no cumbersome questions or hassle.

We want you to shop at Pelsbarn with confidence, knowing that we stand by our products and strive for your complete satisfaction. If you have any questions, please feel free to contact our customer service.

Your satisfaction is our priority!