This One's For The Dog Moms Who Want the Best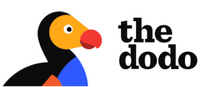 Keep Your Pup Afloat and Safe: Dive into Adventures with our Pelsbarn Safety Life Jacket!
Advanced Buoyancy Material
Convenient Quick-Release Buckles
Handle Strap and D-ring
Breathable Mesh Belly
Regular price
$29
Sale price
$24
Unit price
per
Save $5 17% OFF
Sold out
This sale ends on Thursday, 09.28.2023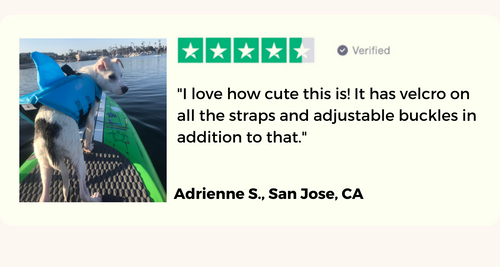 WHAT'S INCLUDED - you'll love it!

+

-

Order today, and you'll receive everything you need to help your dog feel happy, healthy, and comfortable - all at a price you can afford.

Original Pelsbarn Safety Life Jacket designed with your dog's comfort and safety in mind
BONUS #1: A free Dog tooth brush to help keep your furry friend's teeth clean and healthy
BONUS #2: Our Exclusive ebook ''12 Signs Your Dog is Happy'', to help you better understand your dog's behavior and promote their overall health and wellbeing
BONUS #3: Our Informative Book ''How to Easily Learn Your Dog Everything'', filled with tips and advice for training your dog and building a stronger bond with your furry friend
BONUS #4: Free access to our 'Dog Mom Community', where you can ask all your questions and connect with like-minded dog moms!
FREE 2 YEAR WARRANTY - only from pelsbarn.org

+

-

Guaranteed Tail-Wagging Comfort: Our Pelsbarn Safety Life Jacket Comes with a 2 year warranty.

We're confident that your furry friend will LOVE the original Pelsbarn Safety Life Jacket. That's why we're offering a 2 (!) year money-back guarantee, so your dog can try it out and wag their tail in comfort. If for any reason you or your furry friend aren't satisfied, we'll give you a full refund - no questions asked.
FREE SHIPPING AND RETURNS 🇺🇸

+

-

At Pelsbarn, we get it - when your dog needs to swim, they need to swim now! That's why we offer fast shipping with DHL, so your furry friend can start practicing their doggie paddle in no time. And when you spend over $50, we'll even cover the shipping within the US for free!

And if your dog's not completely satisfied, our easy returns will make it a walk in the park. Shop with confidence and give your furry friend the ultimate sleeping experience they deserve today!

* all sale, discounted, and promotional items are excluded.
View full details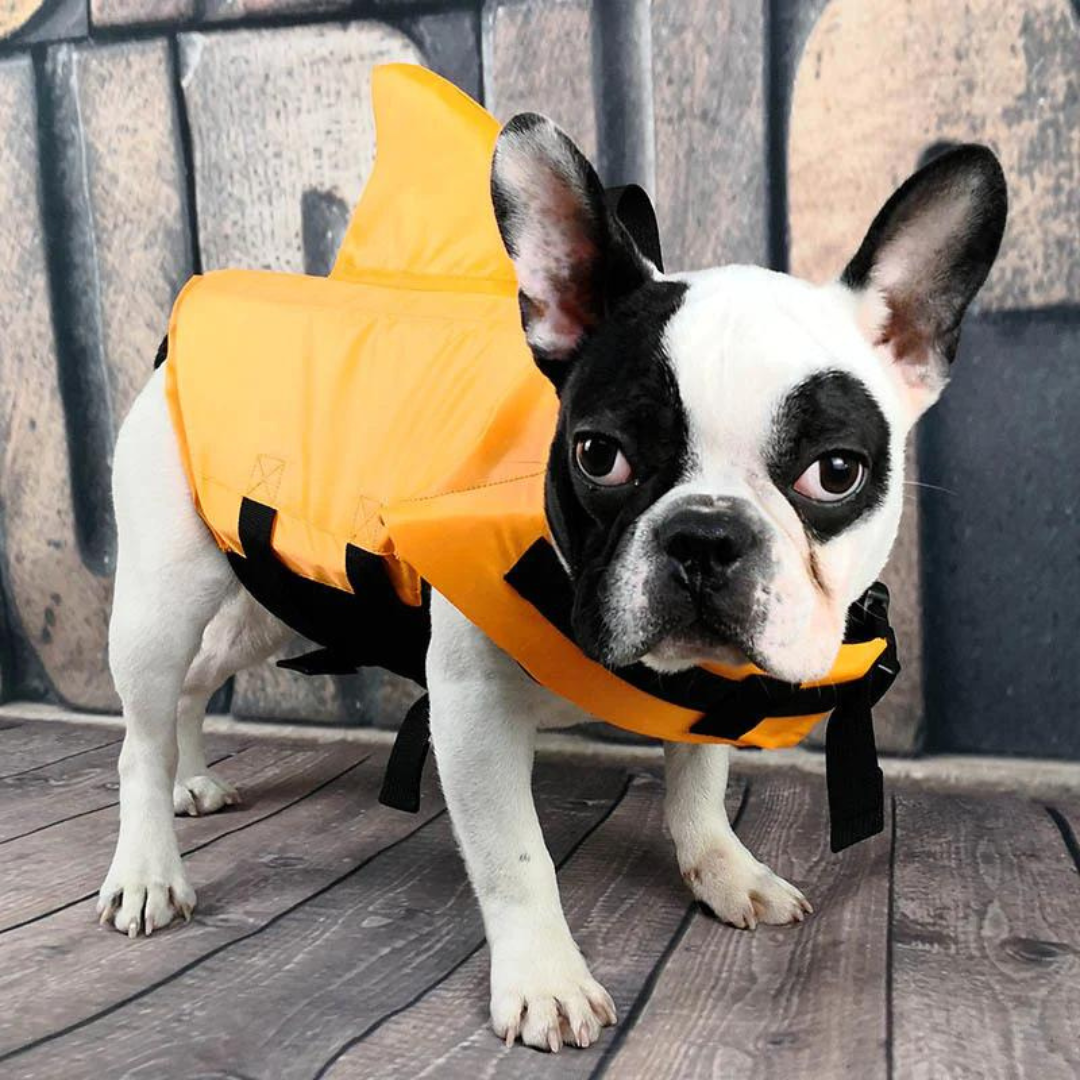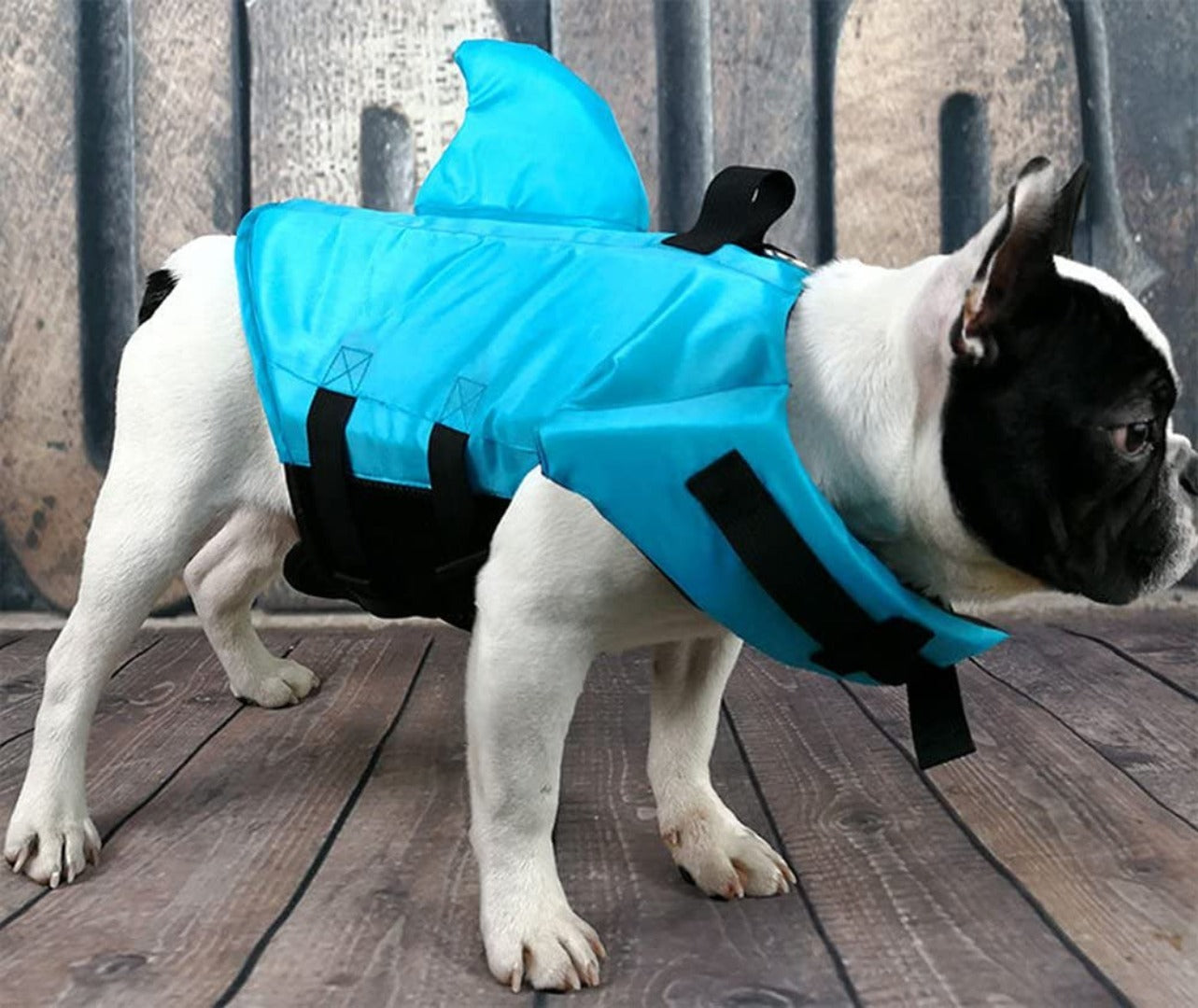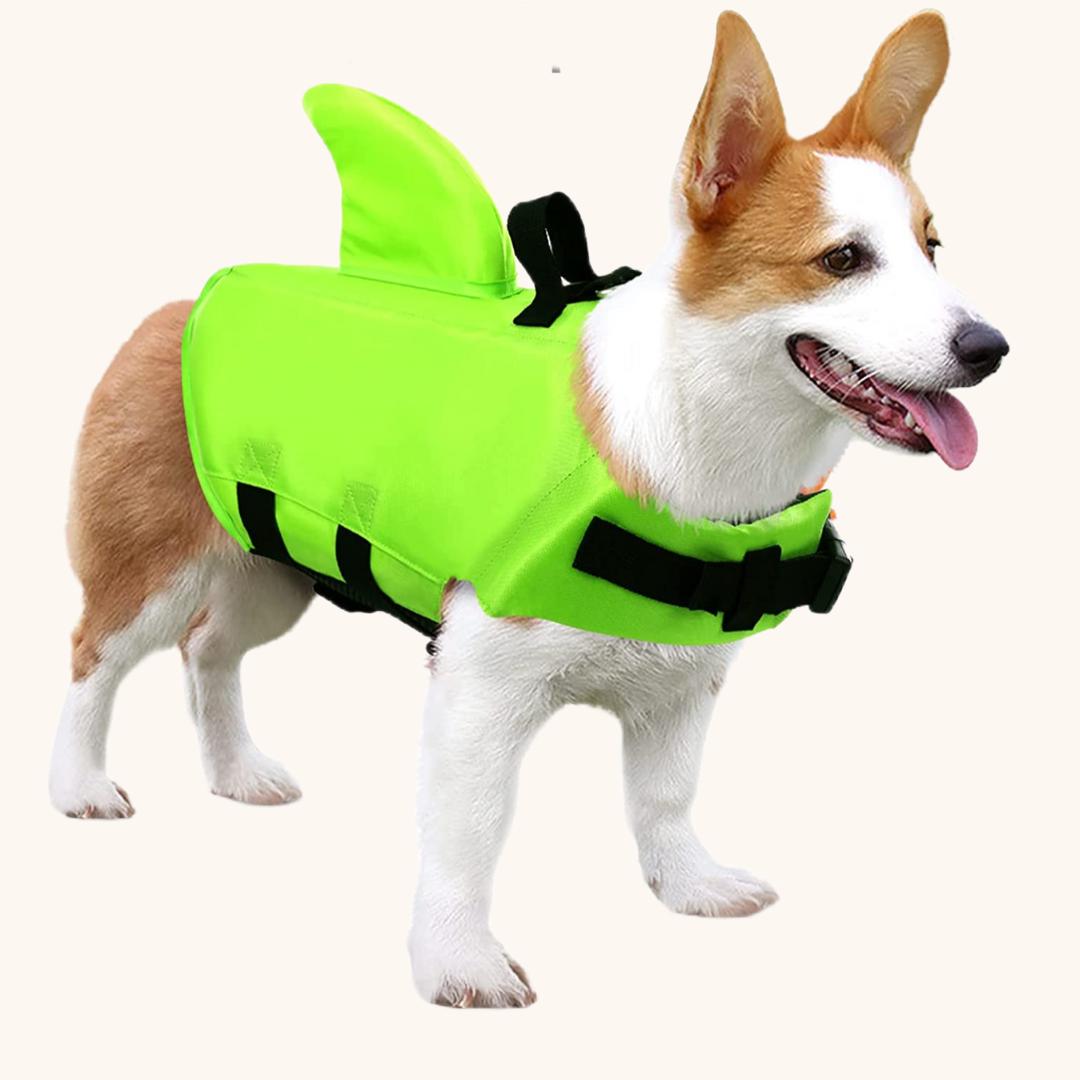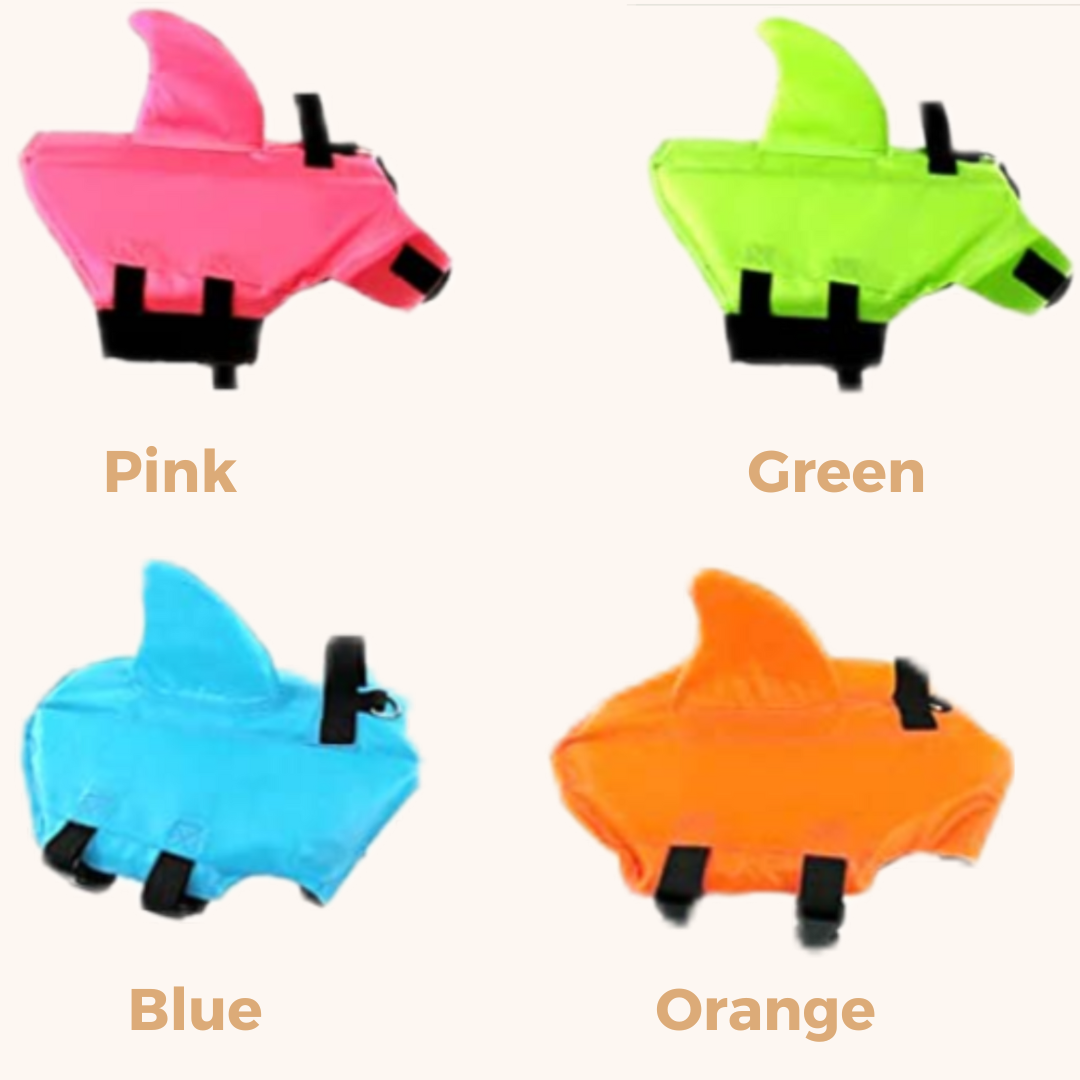 Stay afloat with confidence & style – your dog's safety is our priority!
Ensure your dogs safety while in the water with our Safety Life Jacket, designed to provide unmatched comfort, safety, and buoyancy.

✓ High Buoyancy Material: Sporty design, and flexible buoyancy fabric

✓ Quick-Release Buckles: Flexible buckles provide ease and comfort for effortless wear and removal.

✓ Strong D-Ring Hook: Top handle strap for easy grabbing and a metal D-ring for leash attachment

✓ Breathable Mesh Belly: Allowing water to permeate and facilitating quick drying.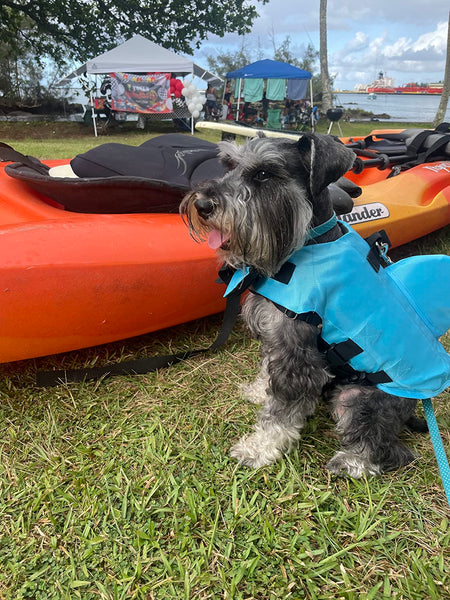 See What Our Customers Are Barking About
''New Water Dog"
"He's was afraid of the water and not the best swimmer, we wanted to take him Kayaking and we were worried he wouldn't stay in the kayak. He did stay in the Kayak but he seemed to feel more comfortable in the water since we worked with him with his life jacket before hand. I would highly remembered for are not so water dogs."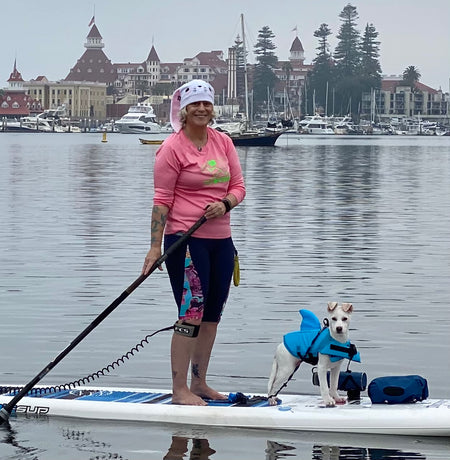 Dogs and their owners have spoken:
''Best possible PFD"
"What a find this was! It's great quality. The dorsal fin stands straight up all the time. It held her on the surface of the water. It's also inexpensive which is just an added bonus!"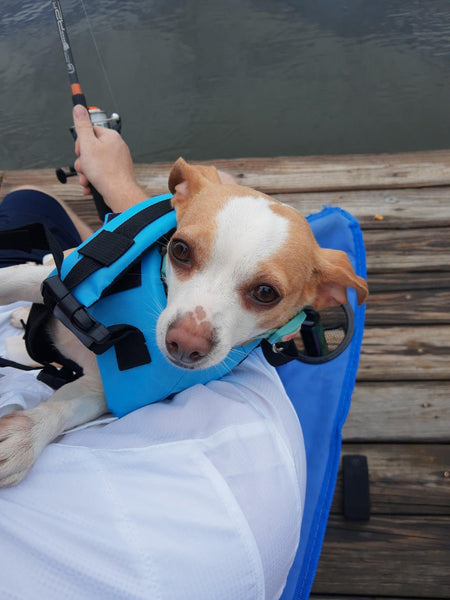 Dogs and their owners have spoken:
"Adorable!!!"
"I love how cute this is! It has velcro on all the straps and adjustable buckles in addition to that."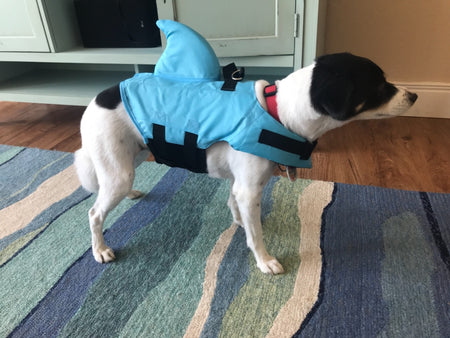 Dogs and their owners have spoken:
"So cute and did its job!"
"This is a great dog life preserver. This jacket has a loop at the top you could conceivably use to grab the dog if needed, plus it's adorable. My grandkids loved it! Great buy."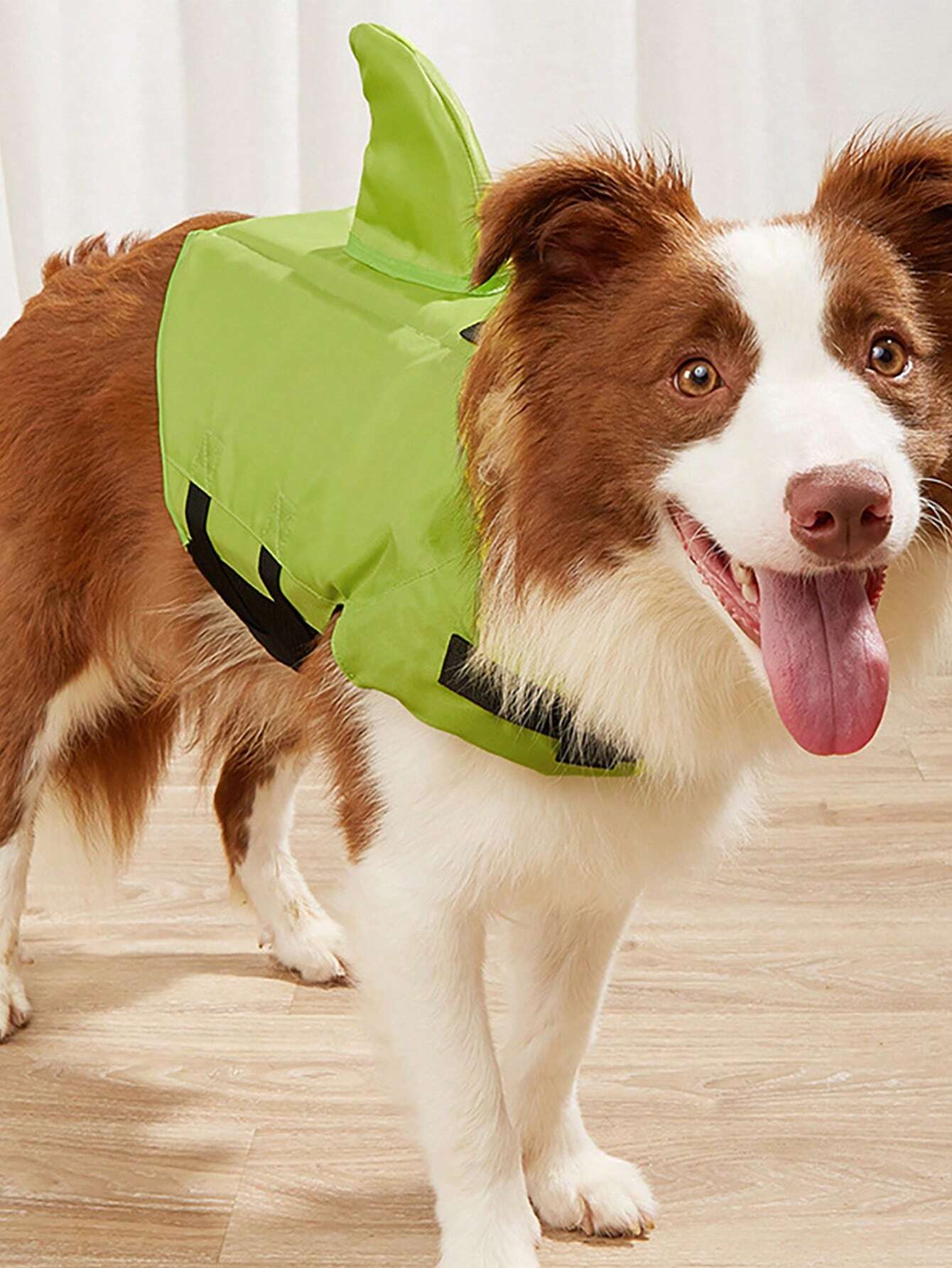 Protect Your Furry Friend
Ensure the safety of your furry companions during water activities and provide yourself with a peace of mind.

Give the gift of safety and reassurance with our Pelsbarn Safety Life Jacket.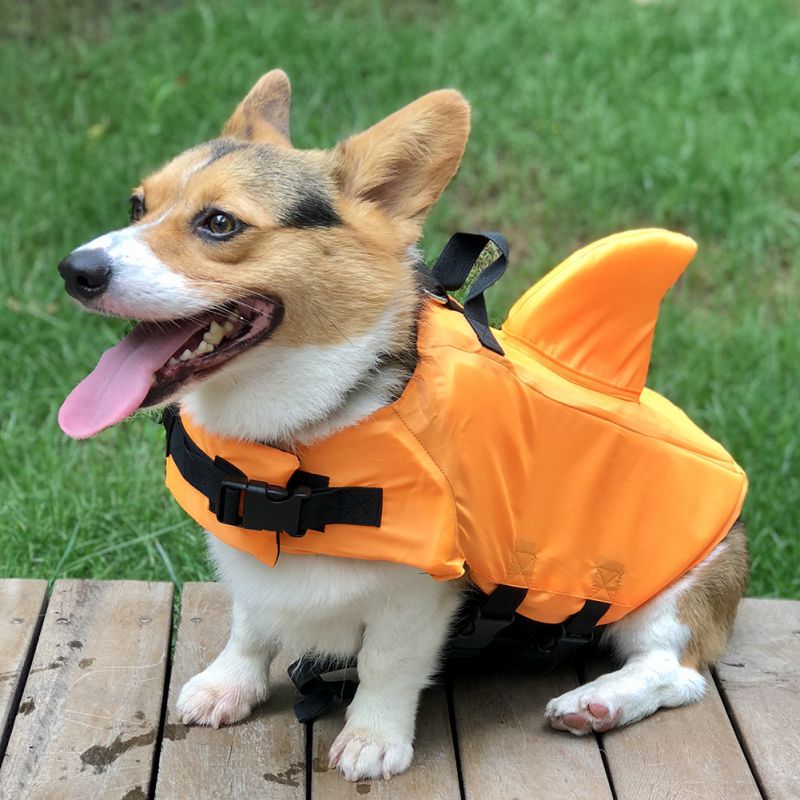 Create a safe water adventure for your Dog
Watching your furry friend struggle with anxiety or stress around water can be heart-wrenching

Provide enhanced visibility, and ensure the utmost safety and security for your dog with our Pelsbarn Safety Life Jacket.
Breathable Mesh Belly

The belly area features an ultra-thin and lightweight mesh material, which facilitates rapid drying and efficient drainage.

Shark Fin Design

The shark fin design on the back, adding fun and attracting attention. The bright colors enhance visibility, allowing you to easily locate your pet.

Dual Security

The top handle strap is easy for grabbing and a metal D-ring for leash attachment, providing quick transitions between water and land activities.
"Don't let your furry friend miss out on the the fun summer activities. Get this amazing life jacket!'' - Tanya H.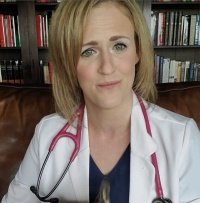 "Pelsbarn provides a safety life vest that I trust and my patients love to use!"
DR. LISA HUSTON, DVM, VET CONSULTANT
Frequently Asked Questions
How much does shipping cost and when will I receive it?

Enjoy free shipping on orders over $50 (US only). It takes about 24-48 hours for processing your order. Delivery times may vary based on your location, but typically, if you choose for DHL shipping it takes 4-7 business days. Rest assured that your order will arrive promptly and safely to your doorstep!
What is the size of the Pelsbarn Safety Life Jacket?

Our Pelsbarn Safety Life Jacket comes in five sizes.

Please measure your dog before choosing the size. Please use soft measuring tape and select the size based on chest girth (the widest part of ribcage) on the size chart.

* If your dog is between sizes, we recommend the larger size for a more comfortable fit.
Do you offer any guarantee?

At Pelsbarn, we stand behind the quality and comfort of our products, which is why we offer a 2 year money-back guarantee. If for any reason, you or your furry friend are not completely satisfied with your purchase, simply return it for a full refund - no questions asked. We're confident that our safety life jacket will meet your expectations and exceed your pup's wildest dreams!

*all sale, discounted, and promotional items are excluded.